Remember my Raw Chocolate Fudge Cake?
You've probably all seen it by now, because I can't stop raving about how much I love it. What's not to love: Chocolate? Check. Surprisingly-healthy, vegan, and sugar-free? Check check check. Yesterday, I made a raspberry version…
I might like it even more than the original!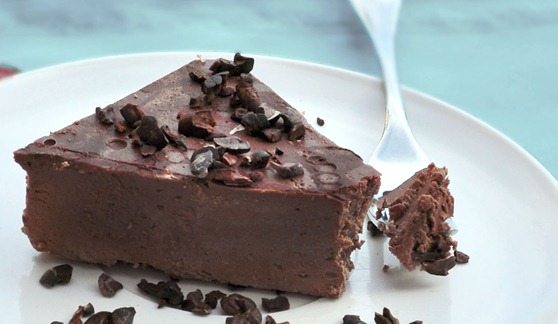 Chocolate Raspberry Mini Fudge Cake
(Or frosting!)
80g raspberries (2/3cup)
3 tbsp cocoa powder (16g)
4 tbsp coconut butter or Homemade Coconut Butter
Scant 1/16th tsp salt
Sweetener: I like 5g agave, but my testers like 1 1/2 to 2 tbsp (20-30g)
Melt your coconut butter, then add the raspberries (I like to use frozen, thawed berries and melt them a little too) and other ingredients. (I have not tried this recipe with coconut oil, and therefore I can't vouch for the results if you make that substitution.) Mash until it's completely smooth, like chocolate butter. (If you wish, you can use a blender, but I never do. I just put it all in a Magic Bullet short cup and mash with a spoon. Use as frosting, or fridge/freeze. (If you freeze, be sure to thaw before eating.) This makes a very small serving (I used a mini springform for the slice in the photo), so if you want a regular-sized cake, make a bigger batch!! (Triple or quadruple for a normal-sized cake.)
See original fudge cake post for Nutritional Information.
(This version probably has fewer calories because raspberries aren't as calorically-dense as bananas… but what's a calorie-count anyway, if not an estimate?)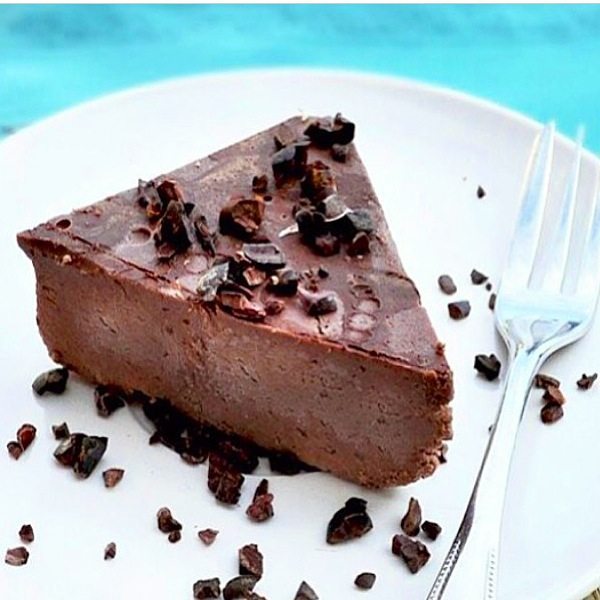 This recipe only has healthy fats (none of those artery-clogging trans fats), and some fat is needed for a healthy diet. Plus, this fudge cake is so rich that you won't want to eat a humungo slice.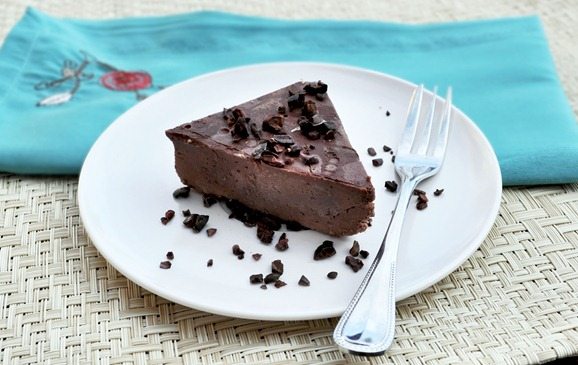 Link of the Day:
Healthy Mini Cocolate Chip Breakfast Cookies
🙂