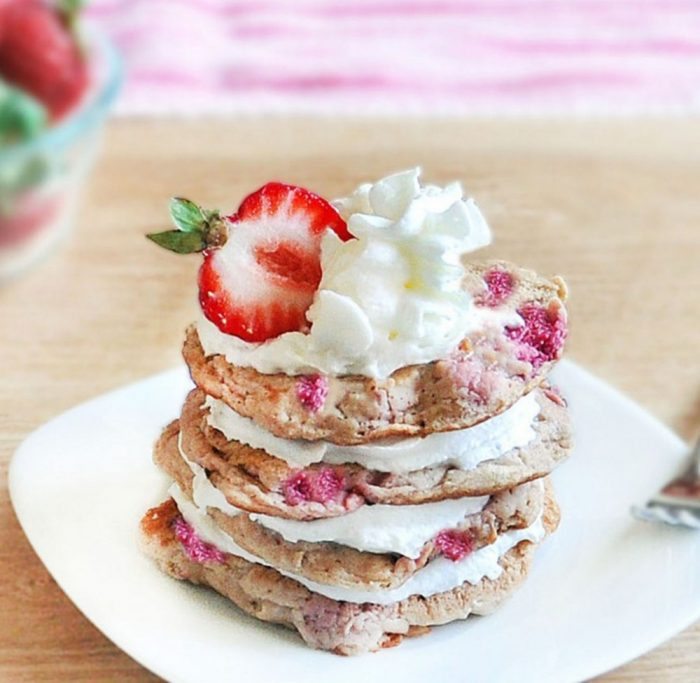 Strawberry Shortcake Pancakes.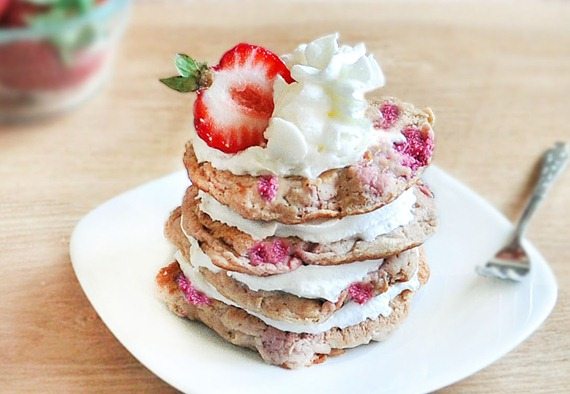 Your guests' tastebuds will think they've died and gone to a tropical paradise. You don't have to tell anyone that such a beautiful and delicious breakfast is actually healthy! What they don't know won't hurt them.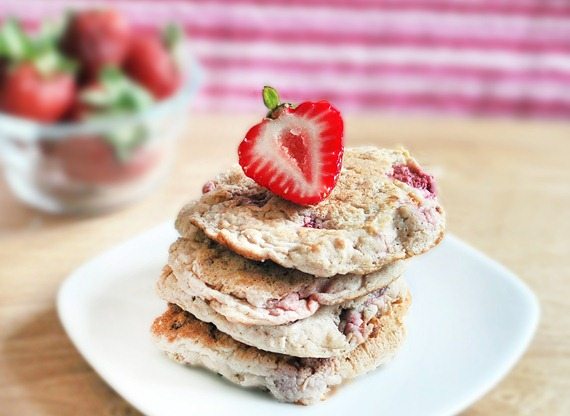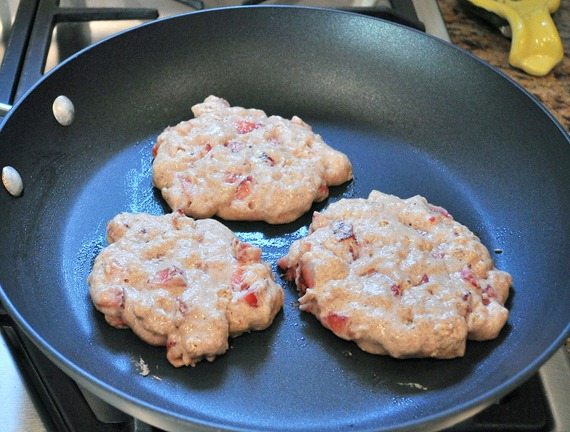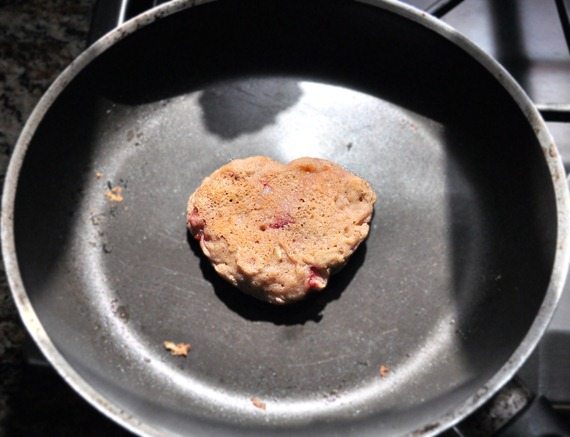 Their fatness rivals the Blueberry Pie Pancakes.
And I didn't try to shape the top one into a heart; it just happened to fall that way!
Print This Recipe
Ingredients
1/2 cup chopped strawberries
1/3 cup flour (ww pastry, white, spelt, or Bob's gluten-free)
2 tbsp rolled oats
2/3 tsp baking powder
1/8 tsp salt
1/2 tsp pure vanilla extract
1 tbsp sugar or 1 packet nunaturals stevia
1/3 cup milk of choice
1 tbsp unrefined coconut oil (Omit only if you like the taste of fat-free pancakes)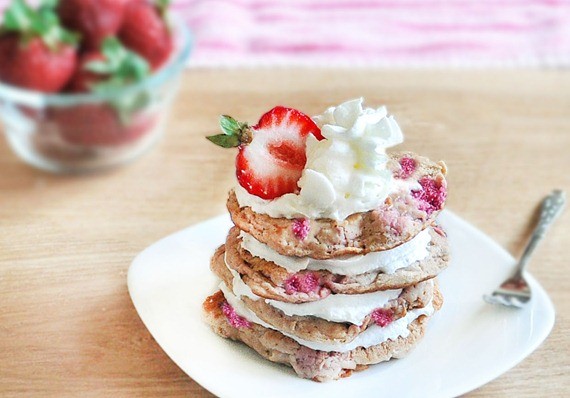 Instructions
Strawberry Shortcake Pancakes: Combine dry ingredients in a bowl, then add wet. Mix, but don't overmix. Cook on an oiled (or sprayed) pan, on low-medium, flipping each pancake once. You can boil some more strawberries (with a bit of sugar if you wish) and smash them to make a compote.
Or top with fresh berries and *Homemade Healthy Whipped Cream*.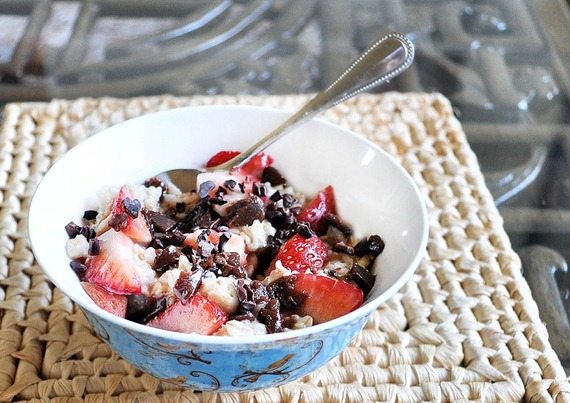 Link Of The Day: 30+ Healthy Oatmeal Recipes