Or maybe you don't eat at the "right" times?
Just like the idea that different people don't need to like the same food, different people also don't need to eat the same amount of food. Looking to others as a way of determining how much to eat is a very, very dangerous idea. No two people have the exact same body and lifestyle, and therefore no two people should be eating the exact same amount.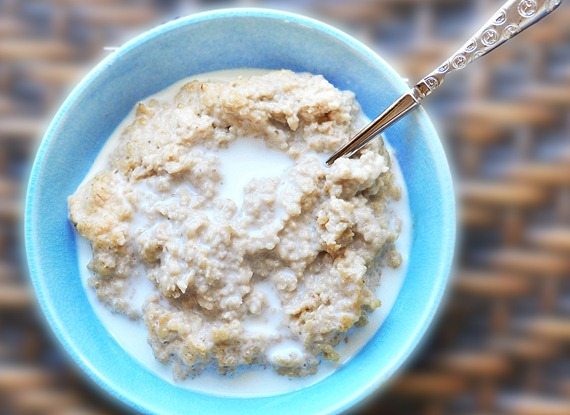 This was my breakfast today: Sugar Cookie Oatmeal.
I ate it, post-run, along with strawberry slices and peanut butter. Pre-run breakfast consisted of fresh watermelon and a bunch of pistachios. After breakfast, I talked with my little sister on the phone. She'd just woken up and was eating her own breakfast: a single container of yogurt.
Whose eating style is correct?
Both of ours! I probably eat about twice as much as my sister, and yet we're both perfectly healthy. She's shorter than me, has a slower metabolism, and doesn't go running; therefore she needs less. If she were to eat like me, she'd probably end up with the world's worst stomachache. And if I were to eat like her, I'd be so hungry I could eat an elephant. (Don't worry, fellow vegans. I said I could, not I would.)
The mainstream media tells us there is also a "right" number of times to eat: five or six small meals, divided throughout the day. But once again, I have to argue that no one should take this advice as something set in stone. Do not trust society to tell you what or when to eat; experiment and find out what works best for you. I think eating every 3-4 hours works best for many people because it keeps energy levels up. But if you find that your energy doesn't drag even if you go six hours without food, why should you feel like you have to eat anyway?
As an example, let's use my friend Sarah.
She normally eats a small breakfast, followed by a big lunch and dinner, and she rarely ever snacks during the day.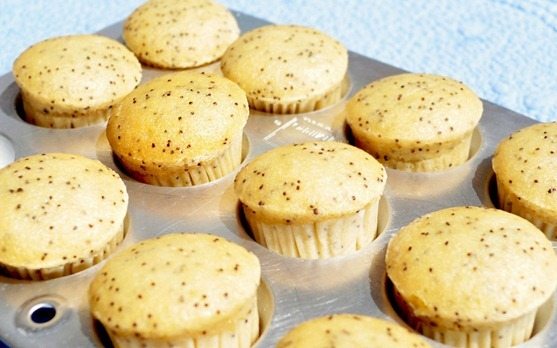 Unless I make Lemon Poppyseed Muffins.
Those, she can't resist.
On the other hand, I usually eat six meals a day and will almost always taste-test recipes in between meals as well. You'd be hard pressed to find a time my mouth is not stuffed with food. Does this mean one of us is eating incorrectly? No, not at all! It just means we're different people with different needs.
Do you eat three meals per day? Or six smaller meals? Or maybe you're a grazer?
And do you ever compare the amount you eat to what others eat?