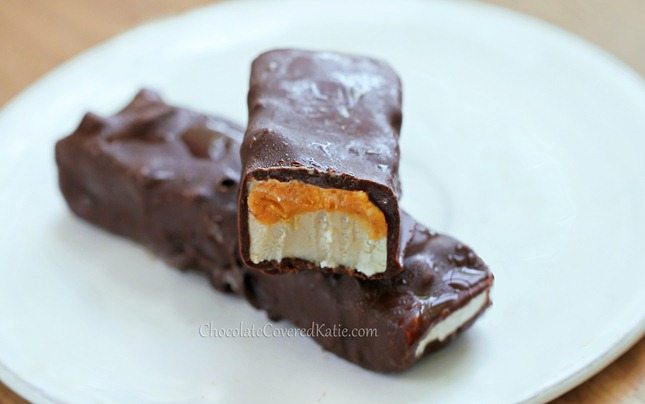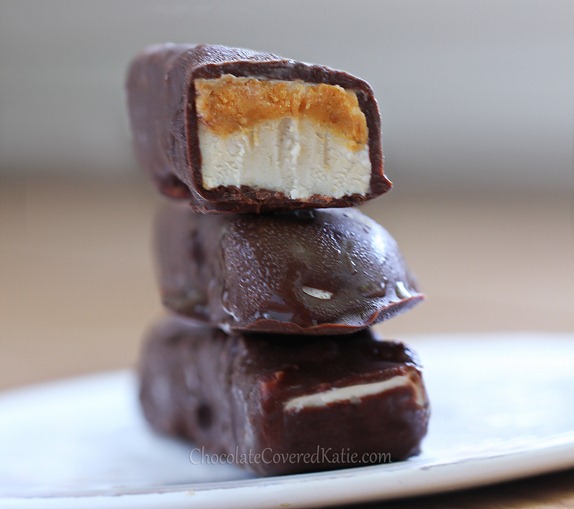 In this homemade Snickers recipe, rich caramel ice cream is topped with a layer of peanut butter then coated in a thick layer of chocolate.
Snickers ice cream bars have layers.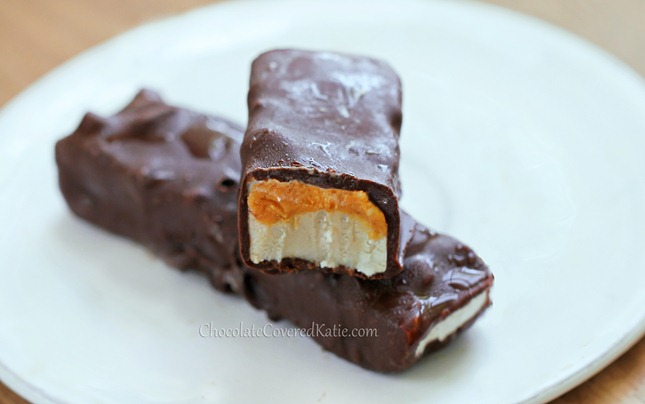 Do you know what else has layers?
Ogres.
Ogres have layers. And onions have layers. And parfaits. And cake.
I don't care what everyone else likes! Ogres are not like cakes.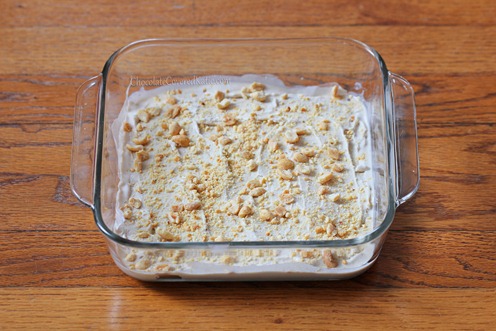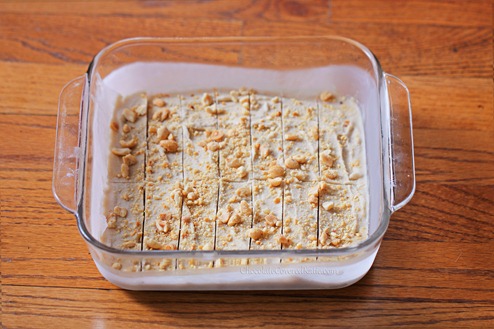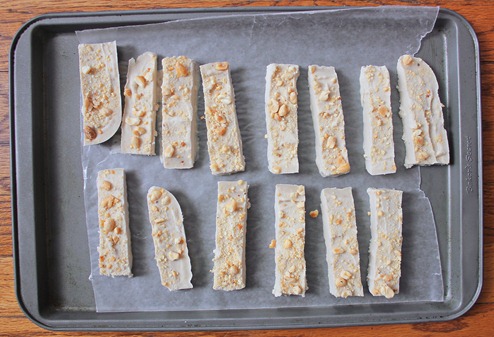 If you haven't seen Shrek, you are probably completely confused by this post.
I should just get on to the recipe…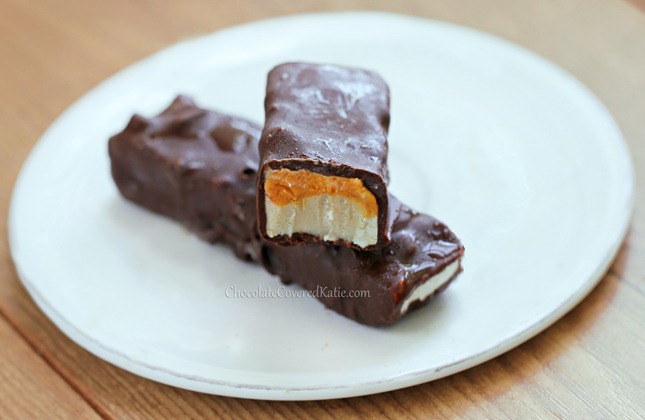 "Homemade Snickers Recipe" was on my list of things to try for quite awhile. But when it came down to it, I decided I really liked the Snickers ice cream bars much more than I'd ever actually liked regular Snickers bars. Ice Cream > Non Ice Cream.
Store-bought Snickers ice cream bars have a layer of peanut butter ice cream topped with a layer of caramel sauce, but mine are turned upside-down with the caramel on the bottom and peanut butter on top. Either way, you're still getting all of the flavors of a Snickers bar in each and every bite!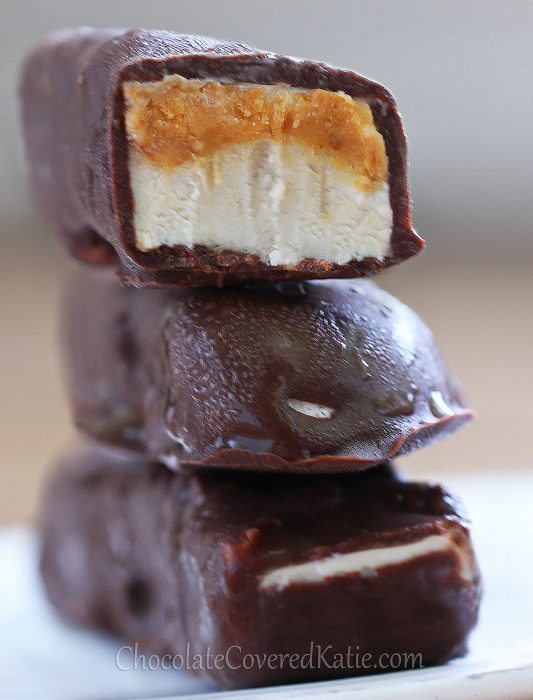 Homemade Snickers Ice Cream Bars
Print This Recipe
Ingredients
1 batch Caramel Ice Cream Recipe (or your favorite vanilla ice cream mixed with 1/4 tsp caramel extract; use enough to fill up an 8-inch pan as shown in the photos)
5 tbsp peanut butter, softened to an easily-spreadable consistency (75g)
chopped peanuts, optional
9 oz chocolate chips
4 tbsp vegetable oil (coconut oil can be subbed, but the coating will be more melty) (40g)
Yield:
Makes 14 Homemade Snickers Ice Cream Bars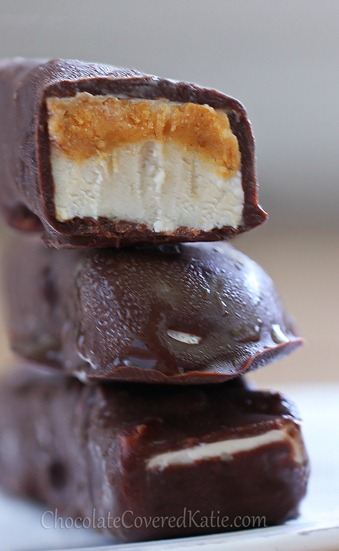 Instructions
Snickers Recipe: Line an 8-in square pan with parchment or wax paper. Spread the ice cream evenly into the pan. Freeze until firm, then spread with the peanut butter and sprinkle on chopped peanuts if desired. Refreeze until firm (but just soft enough to cut), then cut into rectangles. Immediately put the pan back in the freezer to completely firm up again. Meanwhile, line a cookie sheet with parchment or wax paper. When the snickers bars have refrozen, take them out of the pan and place them on the cookie sheet. Immediately put the cookie sheet in the freezer until the bars are completely frozen again.
Make the chocolate: Melt the chips in a wide, shallow dish (either using the double broiler method or carefully in the microwave), then stir in the oil until a smooth sauce is achieved. Take out one Snickers bar and dip it in the chocolate. Return the bar to the freezer to set, and repeat with another bar until all are coated. You probably will have leftover chocolate; I like to make extra because it's easier to coat the bars this way. Snickers bars should be stored in the freezer, but you can thaw in the refrigerator for 1/2 an hour before eating, so the ice cream gets soft and the texture is like a real Snickers ice cream bar.
Link Of The Day: