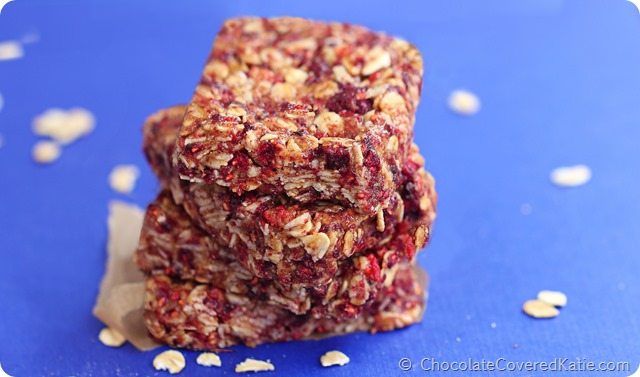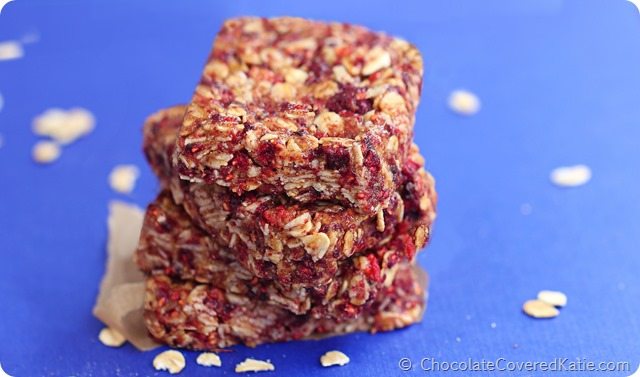 Homemade Clif Bars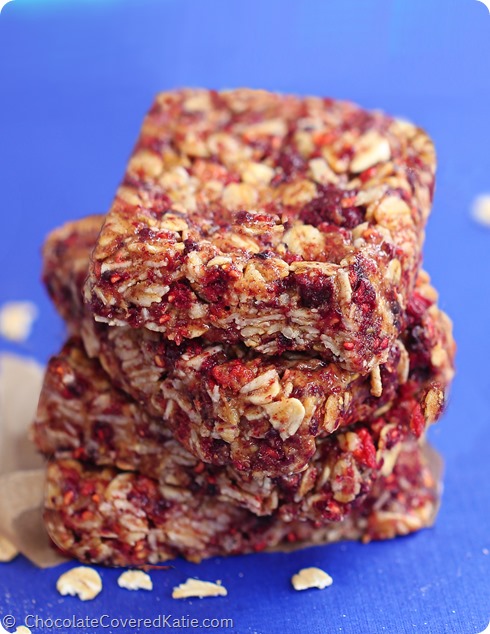 Homemade Clif Bars…
With just 5 ingredients and NO soy protein isolate ♥
The stereotypical teenager is like a human energizer bunny, bouncing nonstop from activity to activity. And I was no different. My routine back then included a bike ride to school every morning, whatever activity we were required to do in gym, daily 2-hour soccer practices immediately following classes, then another bike ride back home. It's no wonder teenagers sleep so much.
It's also no wonder they require so much food!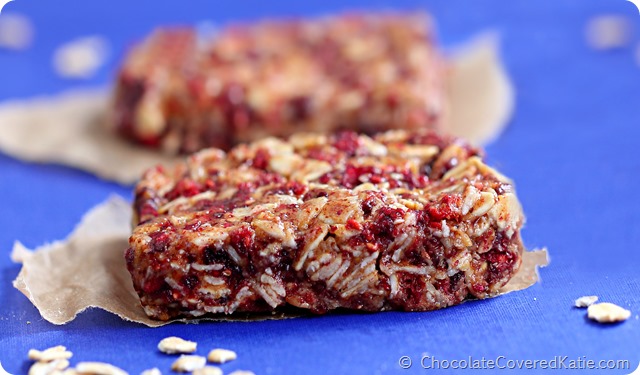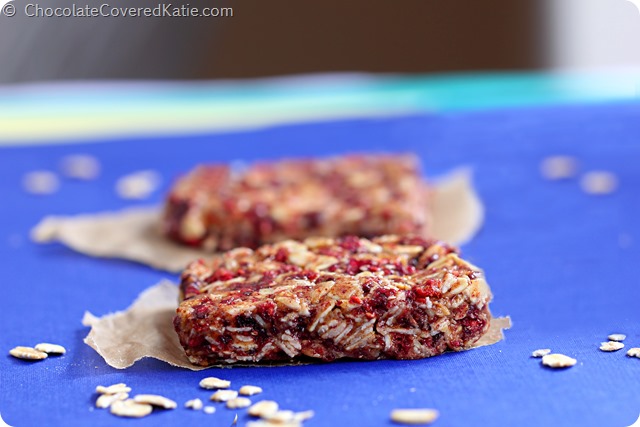 Back in high school, I would go through boxes of Apple Cinnamon Cheerios, bowls of spaghetti, containers of raisins, and packages of granola bars like it was my job. It's as if I had made it my personal mission to make up for everyone doing the popular low-carb thing at the time.
If I saw a carb, I devoured it.
Each day, we were expected on the soccer field as soon as classes ended, with barely enough time in between to throw on our cleats. However, there was no way this particular energizer bunny could go from lunch until 6 PM without fuel…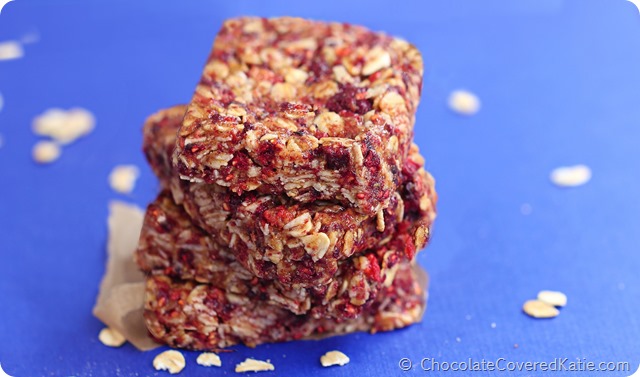 And, thus, I discovered the magic of Clif Bars.
Unlike many of the other American snacks for purchase in Shanghai (where I lived at the time), Clif Bars were readily available and sold at prices comparable to what one would pay in America. Translation: I bought a lot! They were the perfect portable snack to throw into a backpack and rapidly inhale each afternoon as I changed into my workout gear.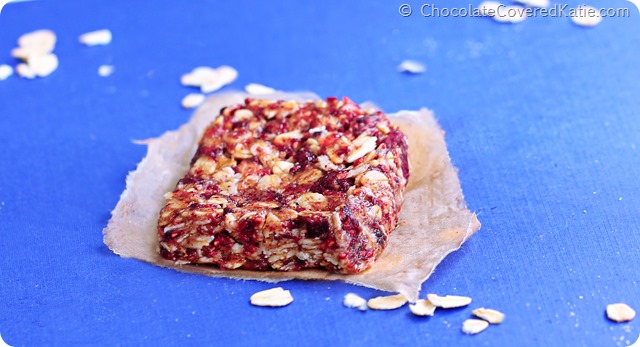 When I made these homemade granola bars, their light-yet-crispy texture immediately reminded me of Clif Bars. I especially like using either peanut butter or almond butter in the homemade Clif Bars—it compliments the berries nicely.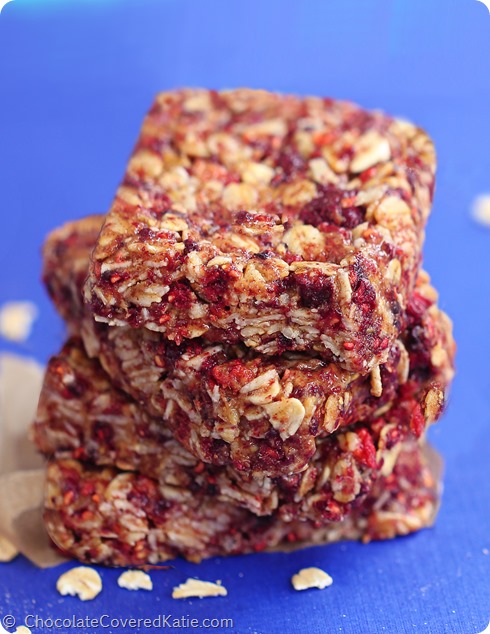 Instructions
Homemade Clif Bars Recipe: Line a pan with parchment or wax paper, and set aside. (Recipe fills a 7x5 pan, or you can double the recipe and use a larger pan.) In a blender or food processor (or patiently with a fork), process the freeze-dried berries until they are broken up into tiny pieces or powder. Stir all dry ingredients together in a cereal bowl, then stir in the nut butter. (If your nut butter is from the fridge, gently heat it until stir-able before mixing with the dry ingredients.) Add in the agave and mix until a sticky dough forms. Transfer to the prepared pan, and smush down evenly into the pan with a second sheet of parchment or wax paper. Freeze the pan at least one hour, then cut the bars with a sharp knife. Store at room temp or in the refrigerator for a few days, OR freeze for up to a month. Makes 6 bars the size of the ones in the photos. ---> *
View Homemade Clif Bars Nutrition Facts
* <---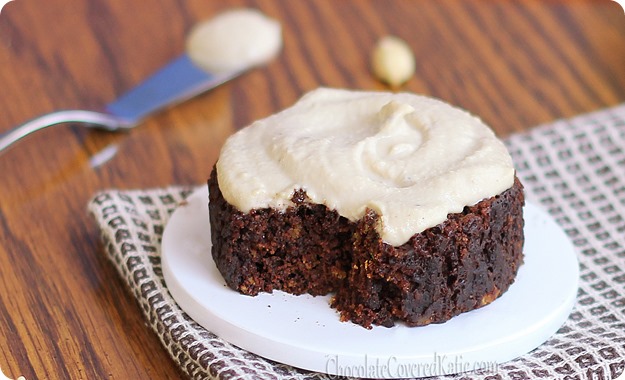 Link of the Day: Single Serving "1 Minute" Chocolate Peanut Butter Cake in a Mug