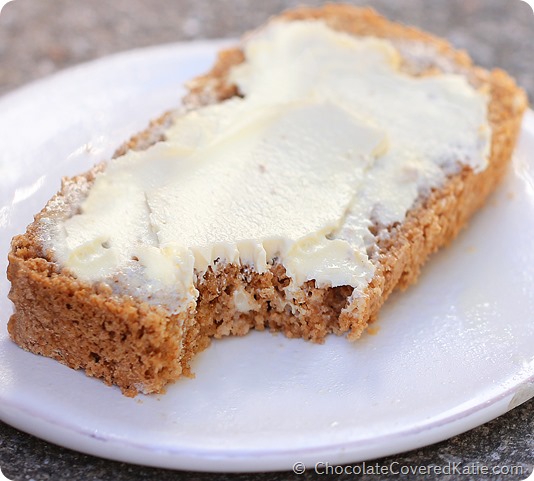 No kneading, no waiting, and just 6 ingredients!
If you think making bread is difficult, this beer bread recipe will completely change your mind. I'm surprised I hadn't posted the recipe until now! It's a perfect end-of-summer bread that pairs well with comfort foods such as soups, stews, or chili.
Try it alongside either my Vegetarian Chili or Sweet Potato Chili.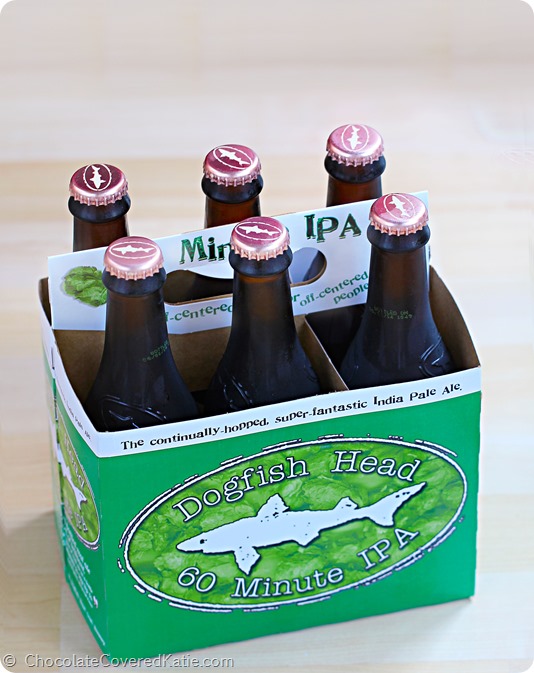 In regard to beer, I normally use an Oatmeal Stout for the recipe. However, not wishing to make a special trip to the grocery store last night, I substituted what I had on hand: Dogfish Head 60 Minute IPA. Still turned out delicious! The first time you try the recipe, I'd recommend using a lighter beer, especially if you're not a fan of heavier flavors or the classic IPA hoppiness. After that, feel free to experiment with different beers and see how they change the resulting flavor of the bread.
The concept of beer bread has been around for quite a while, and you can find similar recipes in old cookbooks or perhaps even written down by your grandmother on an index card. What follows is my family's version of the popular recipe. Hope you like it as much as we do!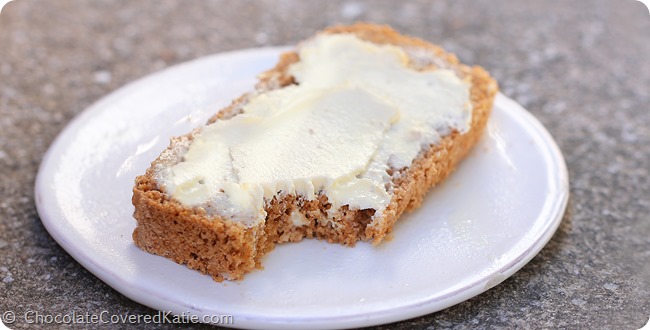 6 Ingredient Beer Bread
3 cups spelt or white flour (I've not tried, but a reader had success with oat flour) (380g)
3 tbsp brown sugar or date sugar (liquid sweeteners work as well) (30g)
1 1/2 tbsp baking powder
1 tsp salt
1 tsp onion powder
optional, 2 cups shredded cheese such as Daiya
12 oz beer of choice
optional, pats of buttery spread
Preheat oven to 350 F and grease a 9×5 loaf pan. In a large bowl, stir all dry ingredients very well. When the oven reaches the desired temperature, pour the liquid on top and stir until just evenly incorporated. Be sure not to mix too long or too vigorously. If desired, place pats of buttery spread along the top of the bread. Place on the middle rack and bake 45-55 minutes or until the loaf has risen, the top is firm, and a toothpick comes out clean from the center.
—> View Beer Bread Calories & Nutrition Facts <—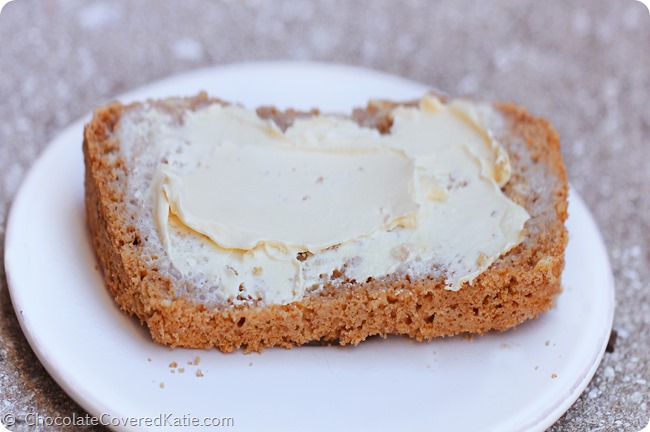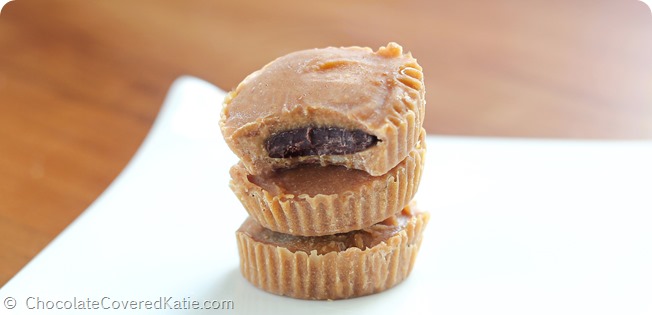 Link of the Day: Inside Out Chocolate Peanut Butter Cups