Oatmeal Pancakes – soft, fluffy, light, sweet, and wholesomely healthy!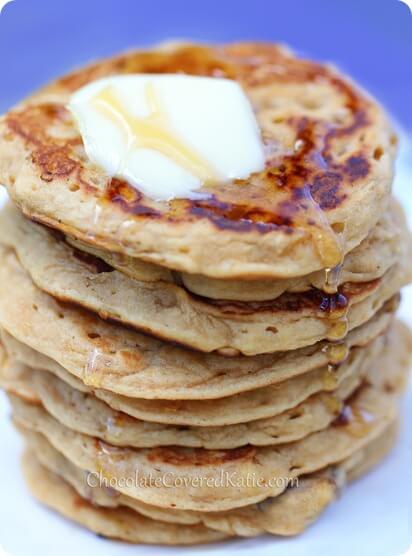 These oatmeal pancakes really fill you up!
Every now and then I will pack up a bag, drive to my parents' house, and stay the night in my old bedroom, which is still intact with trophies, yearbooks, and stuffed animals from my childhood… oh, and bright turquoise walls with hot pink accents.
(Really, what was I thinking?)
This is what I did last weekend, driving over for an early family celebration since I'll be out of town on my actual birthday this year. The weekend began with Saturday morning oatmeal pancakes, homemade by my mom who got up extra early on her day off just because she knows I don't sleep late.
It was nice to have someone else make me breakfast for a change, and the oatmeal pancakes were seriously delicious!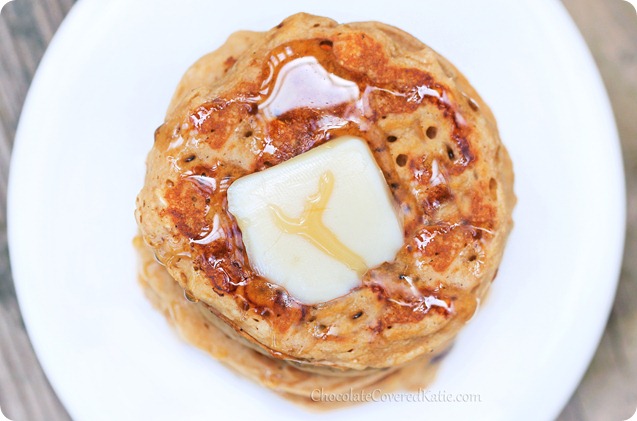 These hearty and healthy oatmeal pancakes can be vegan and gluten-free, and you can even make them the night before or freeze any leftover pancakes for another day.
That is… on the rare chance there actually are any leftovers!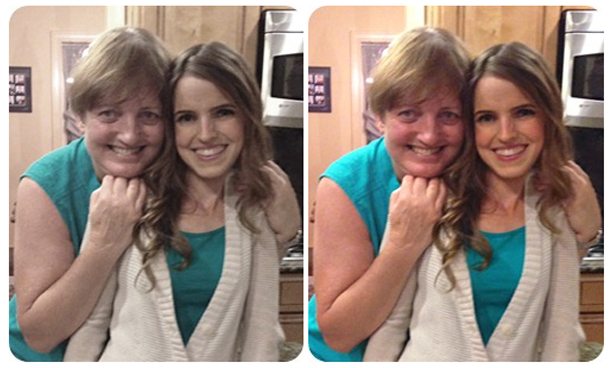 P.S. Thanks, parents, for not turning my old room into a gym.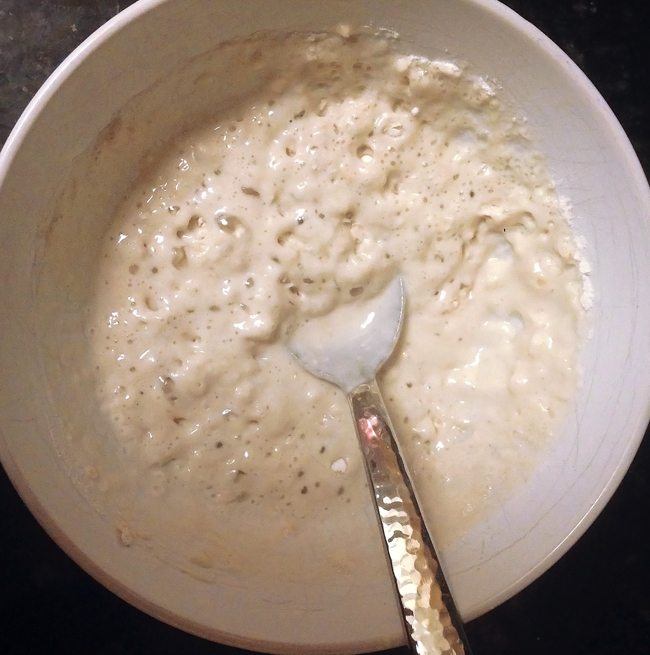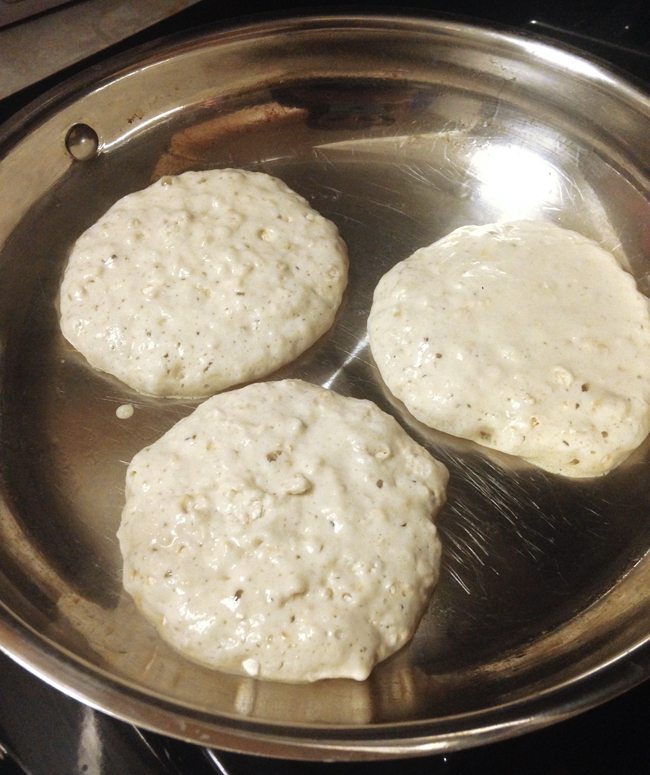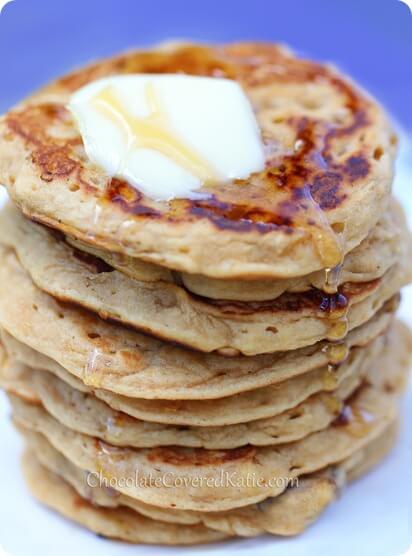 Oatmeal Pancakes
Oatmeal Pancakes – Whole Grain
Print This Recipe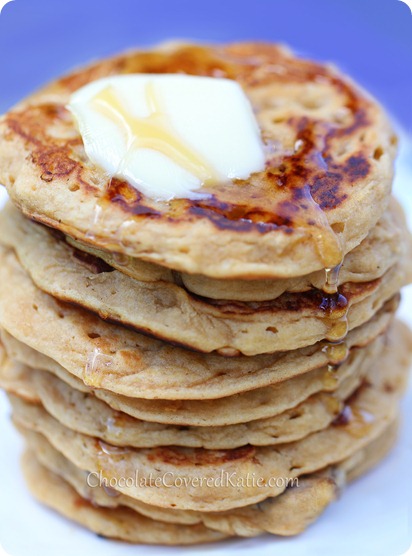 Ingredients
3/4 cup plus 1 tbsp spelt flour, all-purpose, Bob's gf, or ww pastry flour (120g)
6 tbsp rolled oats (30g)
1/2 tsp salt
2 tsp baking powder
1 tsp cinnamon
4 stevia packs or 3 tbsp pure maple syrup
1 cup plus 2 tbsp milk of choice (minus 3 tbsp if using pure maple syrup)
2 tbsp oil (20g)
2 tsp pure vanilla extract
1/2 tsp pure almond extract (omit if desired)
optional: handful chocolate chips or raisins
optional: can add up to 2/3 cup blueberries if desired
Instructions
Oatmeal Pancakes Recipe: In a small bowl, combine all dry ingredients and stir very well. In a separate bowl, whisk together all liquid ingredients. Pour dry into wet, and stir together to form a batter. (Note: if the batter is too thin–which might be the case especially if using cup measurements of ww pastry flour–just add a little more flour until you get a pancake-esque batter.) For fluffiest pancakes, let the batter sit in the fridge for 10-15 minutes. Lightly grease a medium skillet, then place over medium heat. When pan is hot (see tip), drop small ladelfuls of batter onto the skillet. Flip pancakes, using a spatula, when the edges begin to look dry. Allow to cook one minute longer, then remove from heat. Serve with your favorite pancake toppings. TIP: Test the heat of your skillet by throwing a few drops of water onto the surface. When the water sizzles, the pan is ready for the pancake batter. Recipe makes about 20 small pancakes, the size of the ones in the photos (3-4 servings).
Link Of The Day: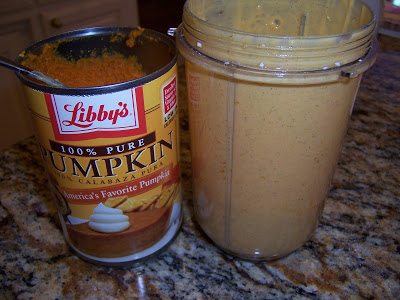 Healthy Pumpkin Recipes  –  Recipes With Canned Pumpkin