Soft, unbaked chocolate chip cookie dough bars… like a warm & gooey chocolate chip cookie, but even better!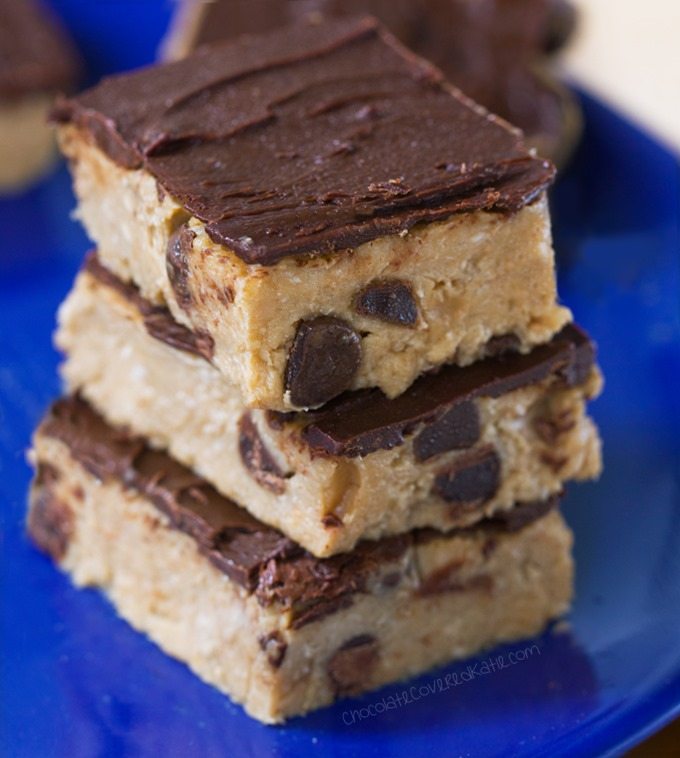 In honor of reaching 200,000 followers on Instagram, I wanted to post one of my most popular Instagram recipes – these unbaked cookie dough bars!
My favorite part of Instagram is that it gives followers a chance to go behind the scenes and be first to see all of the not-yet-published recipes I'm currently making. Patience has never been one of my strengths, and when I make a recipe, I immediately want to share it with the world. Especially when said recipe is a giant batch of unbaked cookie dough, covered in melted chocolate and sliced into bars…
That's pretty much something everyone needs in their lives, right?
@Chocolate Covered Katie – Instagram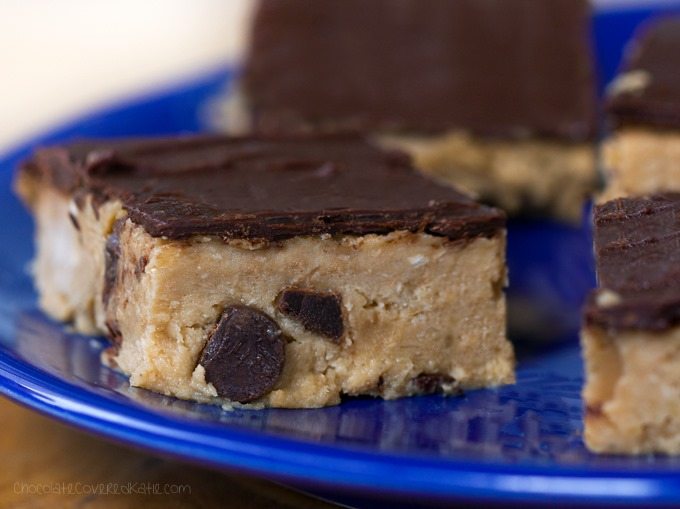 I was the child who would always sneak a considerable amount of the unbaked cookie dough every time I "helped" my mother and sister bake cookies. Long before I even knew what a vegan was, my mom came up with the idea of simply replacing the eggs in her traditional chocolate chip cookie recipe with plain water for an "egg free" cookie dough we could eat without baking.
Now, no matter what type of cookies I'm making, I rarely bother to bake any of them – I will form the dough into balls or spread it into a pan and freeze the leftovers for a rainy day. Or a sunny day.
Cookie dough is good on all days.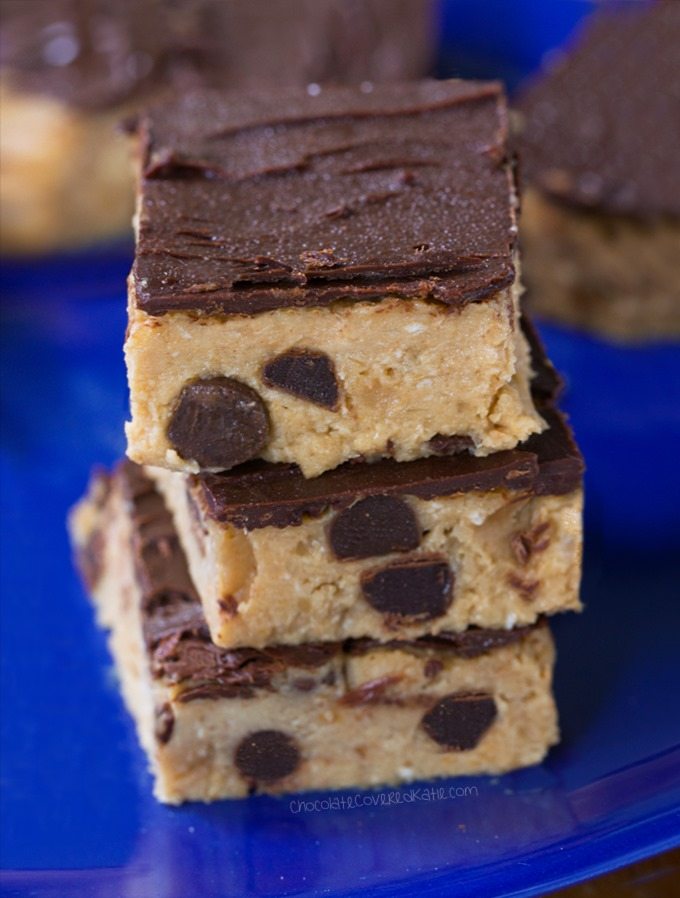 These cookie dough bars take just 3 easy steps:
STEP ONE – Throw everything into a food processor to make the cookie dough, and process until smooth.
STEP TWO – Spread the dough into an 8×8 pan, and freeze until firm.
STEP THREE – Cover with melted chocolate, slice, and enjoy!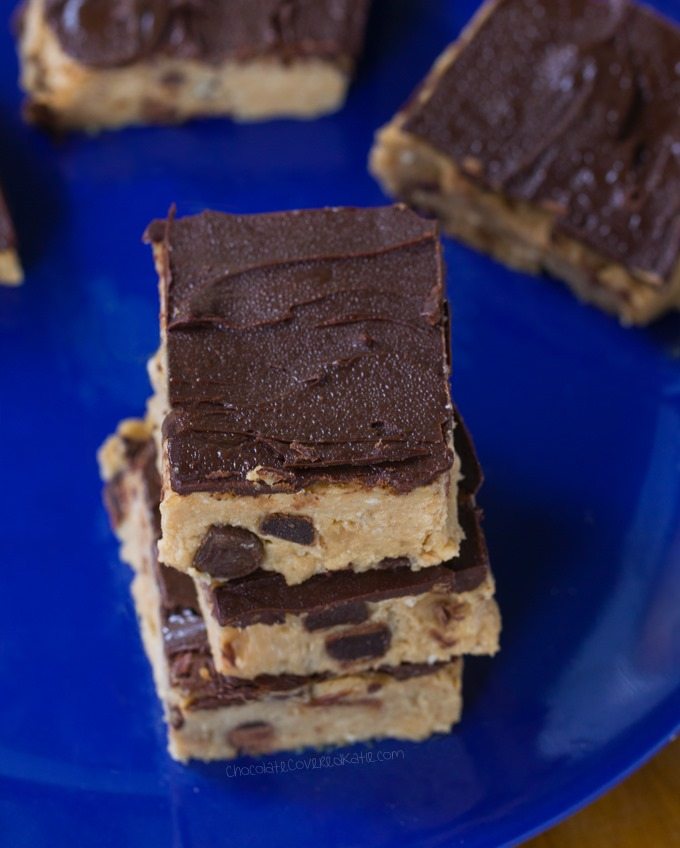 If I'm being honest, I should probably add another step that says, "Go back to the kitchen and make a second batch after the first batch disappears much more quickly than expected."


Chocolate Chip Cookie Dough Bars
Adapted from Healthy Cookie Dough Dip
Unbaked Cookie Dough Bars
Print This Recipe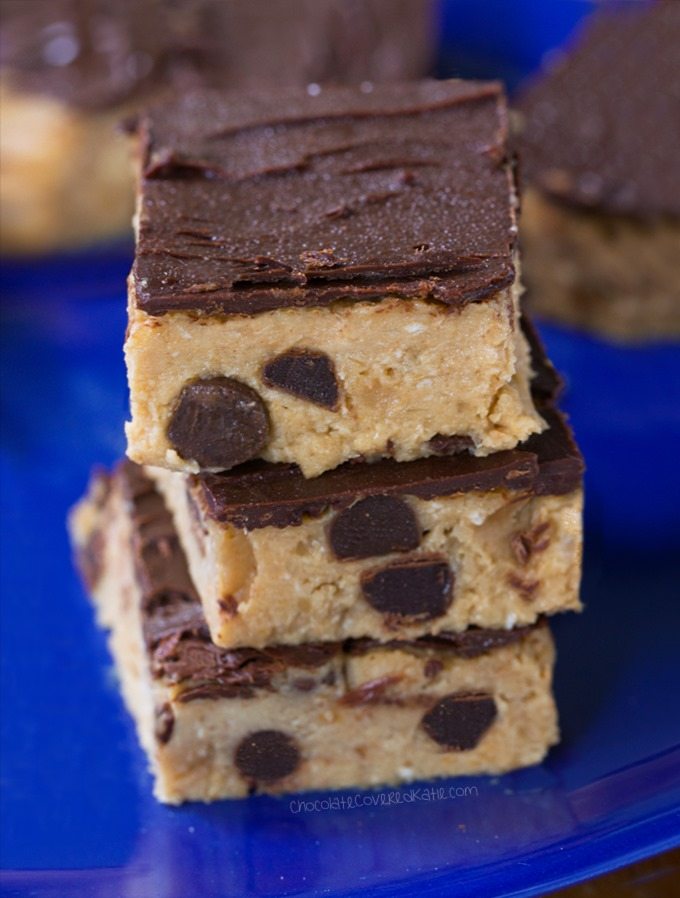 Ingredients
1 can chickpeas or white beans (250g after draining)
2 tsp pure vanilla extract
scant 1/4 tsp salt
1/4 tsp baking soda
2 tbsp nut butter or allergy-friendly sub
2 tbsp coconut oil or additional nut butter
1/2 cup pure maple syrup, agave, or honey
1 1/2 cups rolled or quick oats or flaxmeal
1/4 cup chocolate chips, or more if desired
chocolate coating, listed below
Instructions
Line an 8×8 pan with parchment or wax paper. Drain and rinse beans very well. Add all ingredients except chocolate chips to a food processor, and blend until very smooth. (A blender will work if you must, but you should routinely stop the blender and stir to ensure all ingredients blend evenly.) Stir in the chocolate chips. Smooth into the prepared pan. Freeze.
Chocolate Coating: Once pan is chilled (3-4 hours), either melt 1/2 cup chocolate chips with 2 tsp oil to form a thin sauce OR stir together 1/4 cup cacao or cocoa powder, 2 tbsp melted coconut oil, and 1/4 cup pure maple syrup or agave to form a sauce. Spread over the bars, then re-freeze to set the chocolate. Cut into bars. Store leftovers in the freezer, and thaw before eating.
Links Of The Day: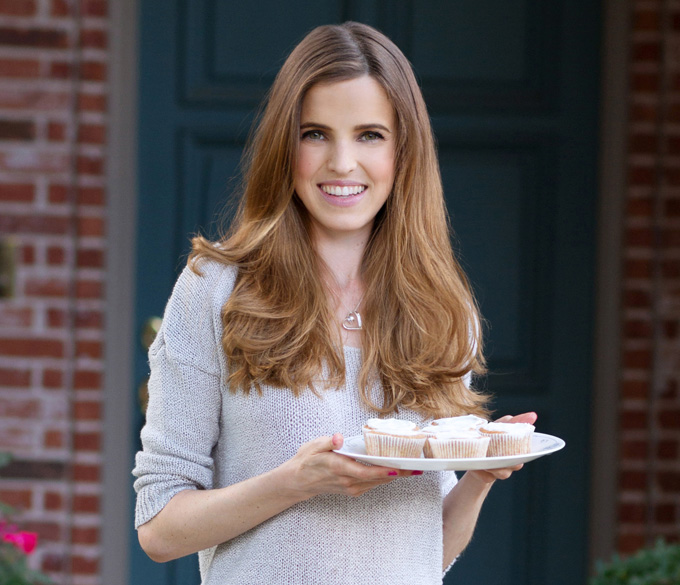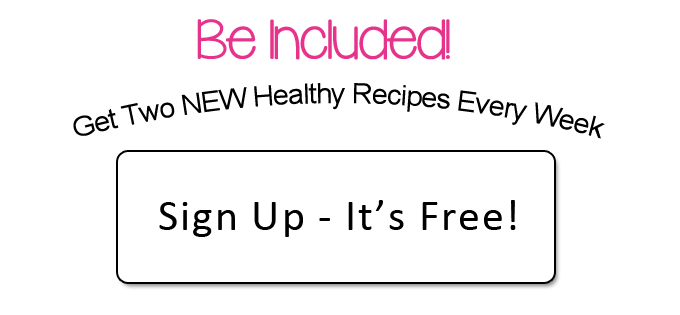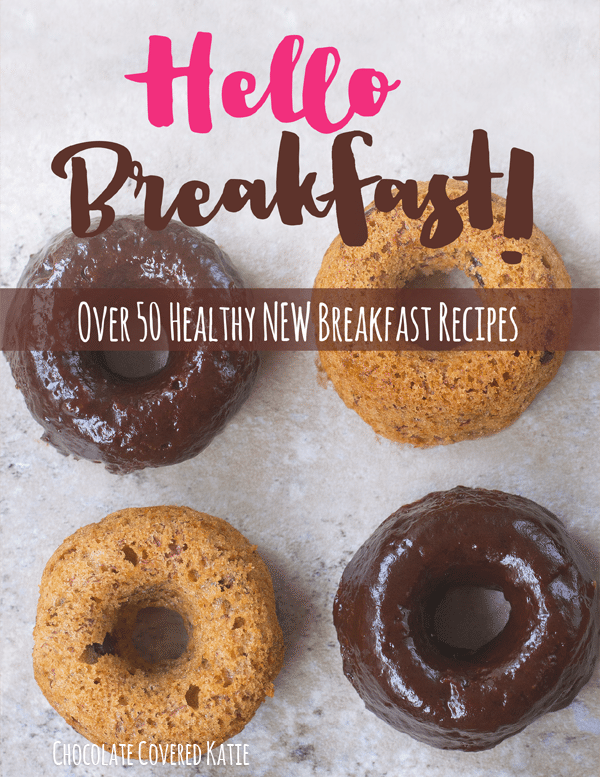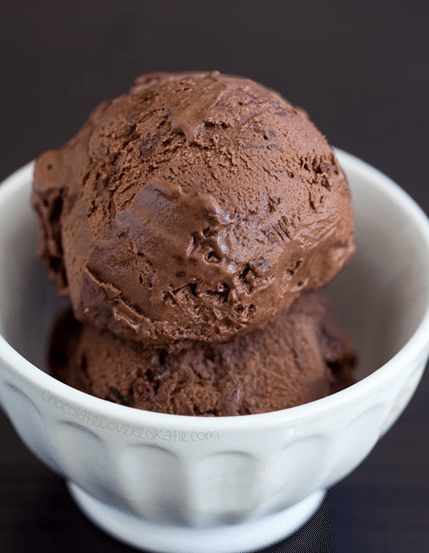 Nutella Frozen Yogurt – TWO Recipes