Sweet, spicy, moist pumpkin snack cake – a Fall staple recipe you will make again and again!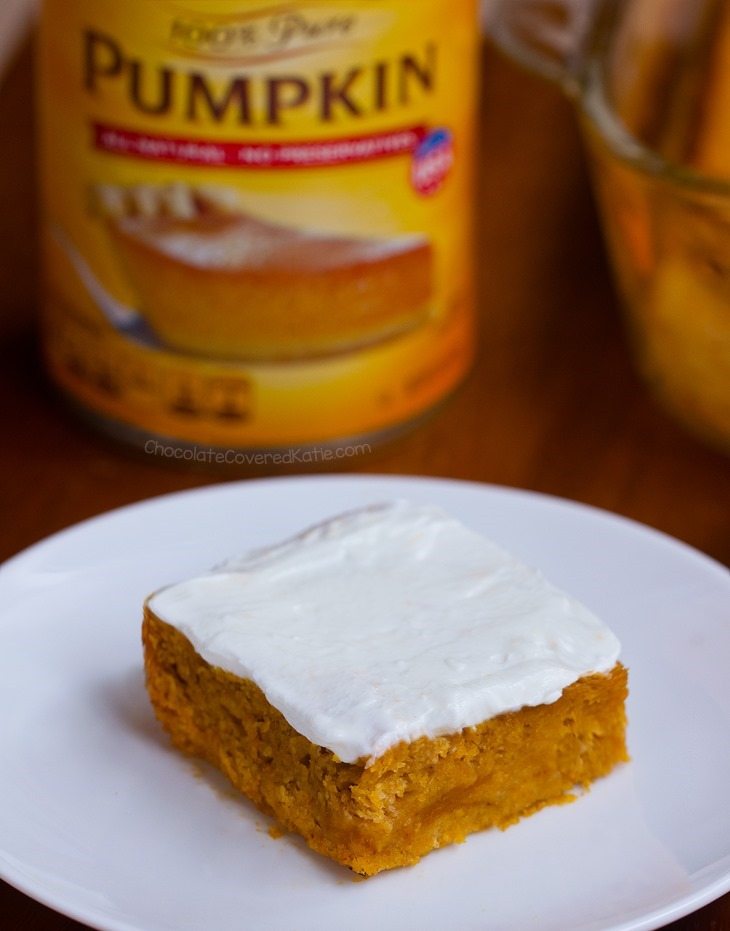 This pumpkin cake's charm is in its simplicity.
It's an everyday Fall dessert can be dressed up for a party, served unadorned with afternoon tea, or simply eaten as a late-night snack. Whether or not you choose to use the frosting is entirely up to you – the cake is just as good without it!
Sometimes, the simplest desserts really are the best, and a basic pumpkin snack cake is a recipe everyone should have in their repertoire.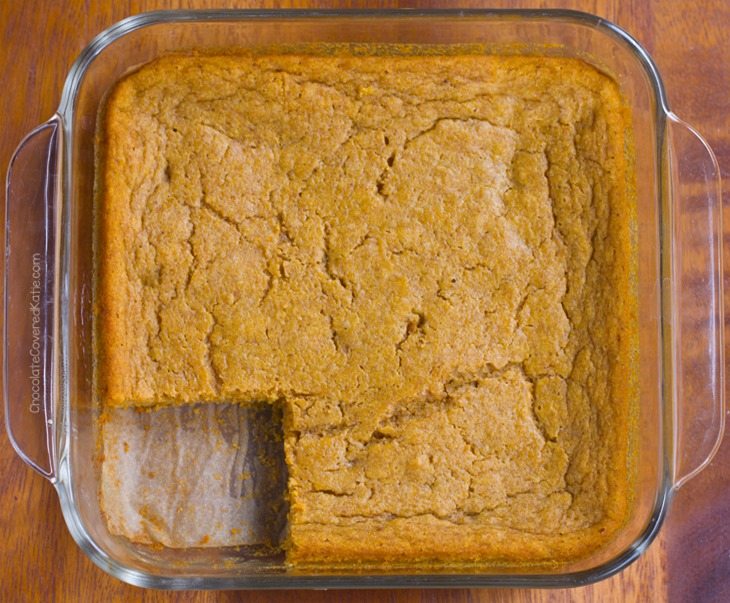 The cake comes out light and fluffy, and it tastes even sweeter the next day. So I highly recommend waiting… if you have enough willpower to wait that long!
Packed with real pumpkin puree instead of oil or butter, it's also perfectly healthy enough to eat for breakfast. You may have noticed, I am a big fan of eating dessert for breakfast!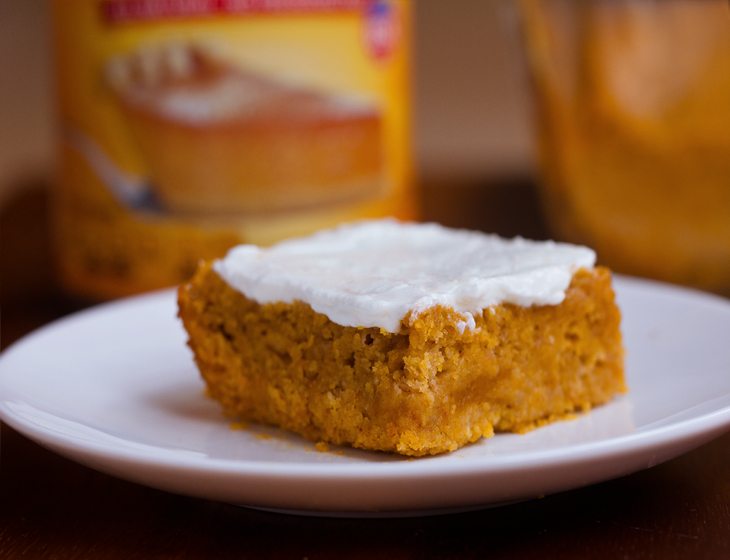 For the Maple Greek Yogurt Frosting:
Blend together 1/2 cup cream cheese (such as Trader Joes vegan) with 1/2 cup plain Greek yogurt – I used my dairy-free Homemade Greek Yogurt.
Stir in a scant 1/2 tsp pure vanilla extract and either a pinch of uncut stevia or 5 tbsp powdered sugar. Finally, stir in 4 drops maple extract. Taste, then add more maple extract if desired.
*Go slowly with adding the maple extract; it is quite strong, and a little goes a long way!


Pumpkin Snack Cake
Pumpkin Snack Cake – With Maple Greek Yogurt Frosting
Print This Recipe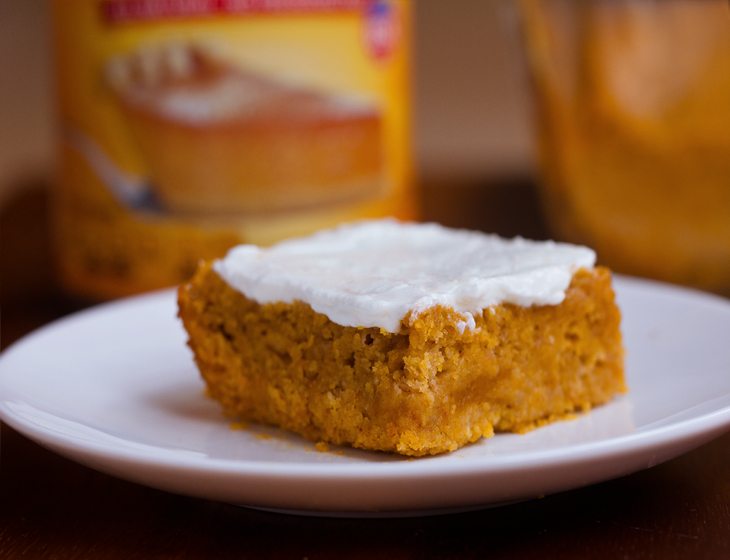 Ingredients
1 cup plus 2 tbsp canned pumpkin or sweet potato (270g)
1/2 cup milk of choice
1/4 cup oil OR additional pumpkin for a fat-free cake
2/3 cup pure maple syrup, agave, or honey
2 tsp vinegar
1 cup spelt, white, or Bob's gf flour (125g)
2 tsp baking powder
1/2 tsp salt
1/2 tsp pumpkin pie spice or cinnamon
optional 1/2 cup chocolate chips
Instructions
Line an 8-inch pan with parchment paper. Set aside. Preheat oven to 350 F. Whisk together all wet ingredients in a bowl. Let sit at least 10 minutes. To ensure even mixing, stir all dry ingredients in a separate bowl. Pour dry into wet, stir just until evenly mixed, and smooth into the prepared pan. Bake 30 minutes on the center rack, then—without opening the oven door even a little—turn off the heat and leave the cake in the closed oven for an additional 5 minutes. Remove and let cool. This cake is much firmer after a few hours and tastes sweeter the next day. The first night, you can store it very loosely covered on the counter; after that, store covered in the fridge for optimum freshness. Frost with coconut butter, cream cheese icing, or the maple frosting listed earlier in this post.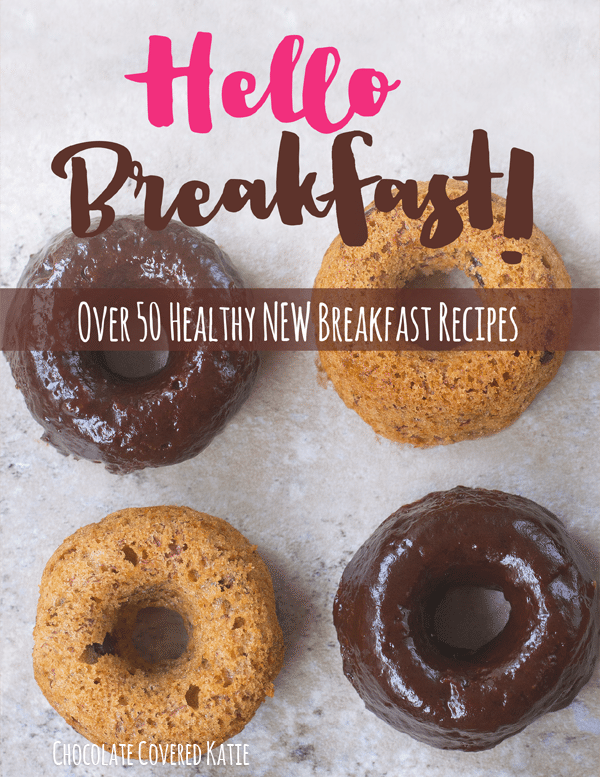 More Healthy Pumpkin Baked Goods: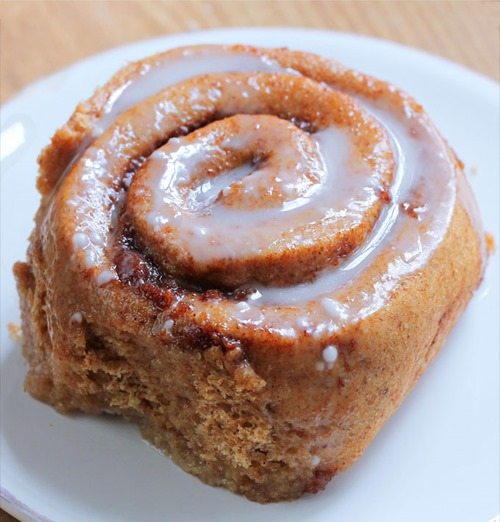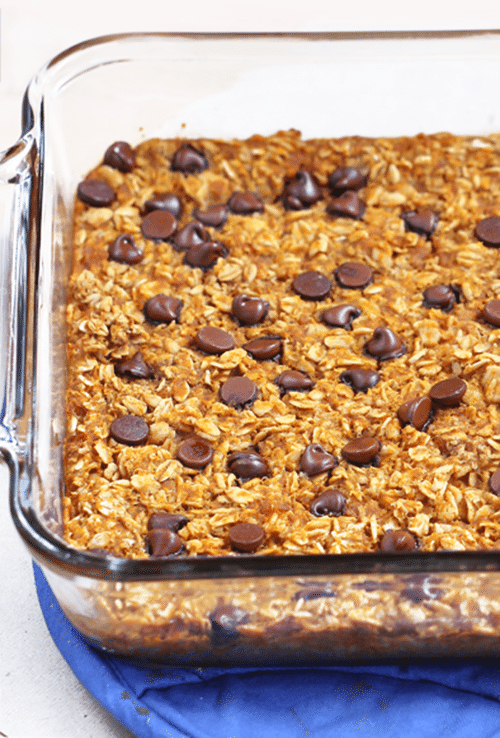 Chocolate Chip Pumpkin Baked Oatmeal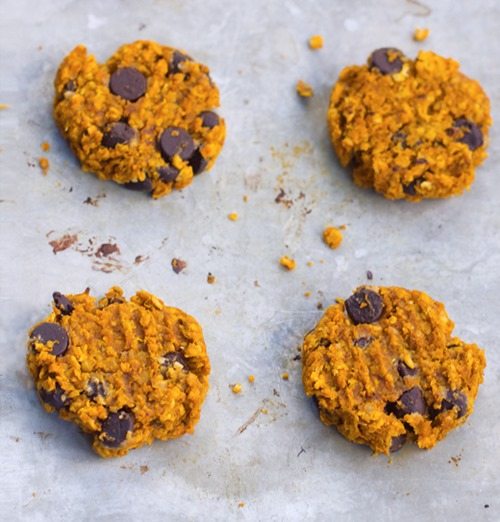 Pumpkin Chocolate Chip Cookies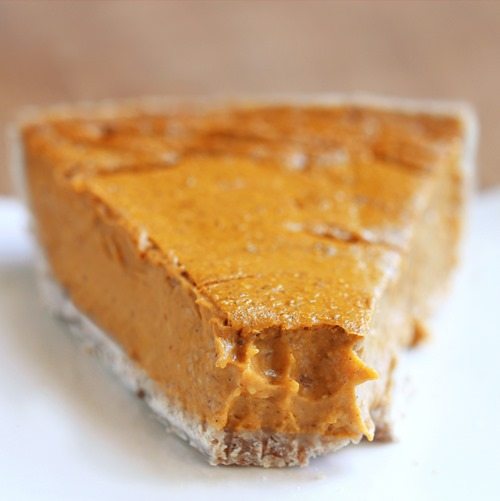 Healthy Pumpkin Pie   (reader favorite)