Soft, chewy, gooey, sweet, spicy, oh-so-delicious pumpkin chocolate chip cookies…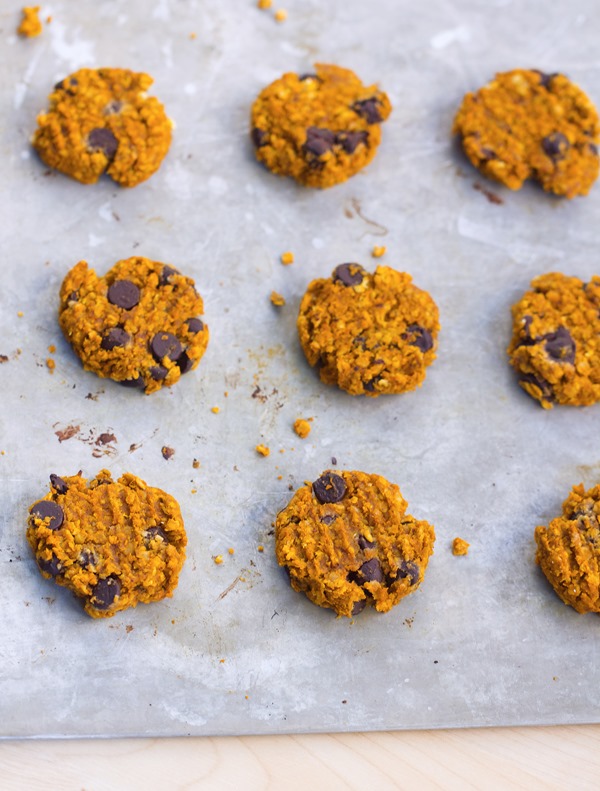 Some days, you just want to be a hermit.
After 5 Halloween parties on Friday and Saturday, all I wanted by Sunday was a quiet afternoon to stay in my pajamas and bake pumpkin chocolate chip cookies all day.
Packed with hearty oats and cinnamon, these wholesome pumpkin chocolate chip cookies are the perfect way to recharge from a long week. The addition of pumpkin not only lowers the fat and calorie content, it also gives an irresistible Fall flavor twist to traditional chocolate chip cookies.
Just try to stop at one!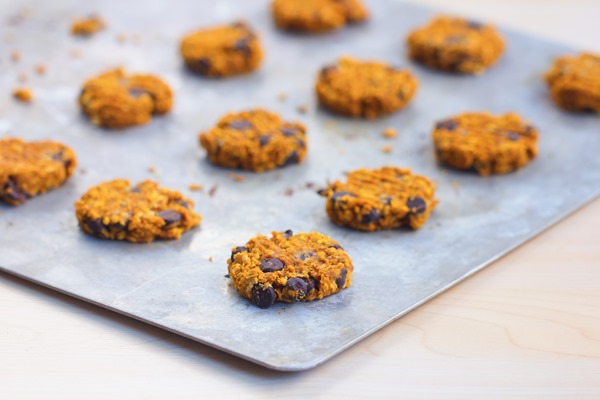 What did you do for Halloween this year?
My favorite part of Halloween (besides the chocolate, obviously) is deciding on a costume and dressing up. I always try to do something creative every year or think of a pun.
Last year, I dressed up as a Biker Chick.
This year, I found a $5 tiger headband at Party City and purchased it as a backup in case I couldn't think of anything. But with Halloween days away, I still wasn't feeling inspired. So I turned to the backup, trying to brainstorm every single tiger pun I could.
My favorites were Tiger Woodstock (the tiger ears + a hippie costume) and Jungle Gym (the tiger ears + gym clothes, which I already own). In the end, I went with the jungle gym. The best part was that I could wear sneakers!


Pumpkin Chocolate Chip Cookies
Pumpkin Chocolate Chip Cookies
Print This Recipe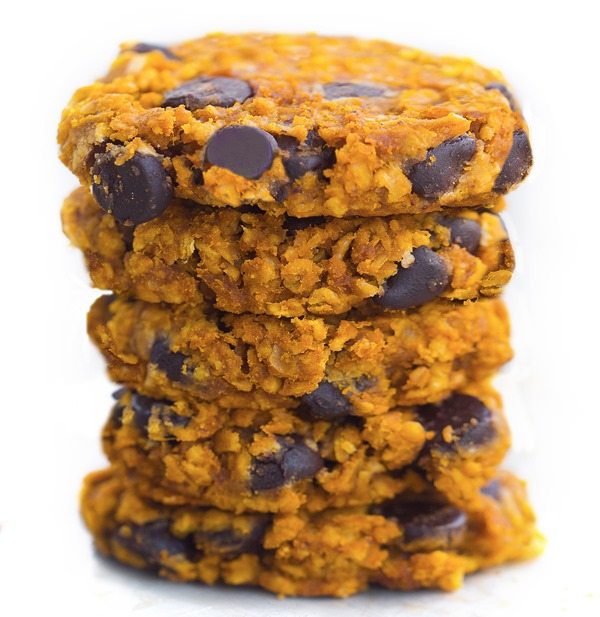 Ingredients
3/4 cup quick oats (60g)
1/2 cup oat flour - or you can finely blend oats until they turn into flour, then measure out 1/2 cup of the finely blended oats (70g)
1/4 cup sugar of choice or xylitol (50g)
3 tbsp mini chocolate chips
1/4 tsp cinnamon
1/4 tsp pumpkin pie spice
1/4 tsp salt
1/4 tsp baking soda
1/3 cup canned pumpkin (80g)
1-2 tbsp milk of choice, as needed (I used 2)
1 1/2 tbsp oil or nut butter of choice
1/2 tsp pure vanilla extract
Instructions
Preheat oven to 350 F. Combine all dry ingredients in a large mixing bowl. Add wet ingredients (soften nut butter to a stir-able consistency first), and stir to form a batter. Add a little extra milk of choice only if needed. Form balls, then place on a cookie tray and flatten a little. (A good way to flatten cookies is to place a sheet of wax paper on the cookie, then press down with the bottom of a glass.) Bake 10 minutes, then let cool an additional 10 minutes, during which time they will firm up. You could also make up the dough balls ahead of time and freeze them for a rainy day!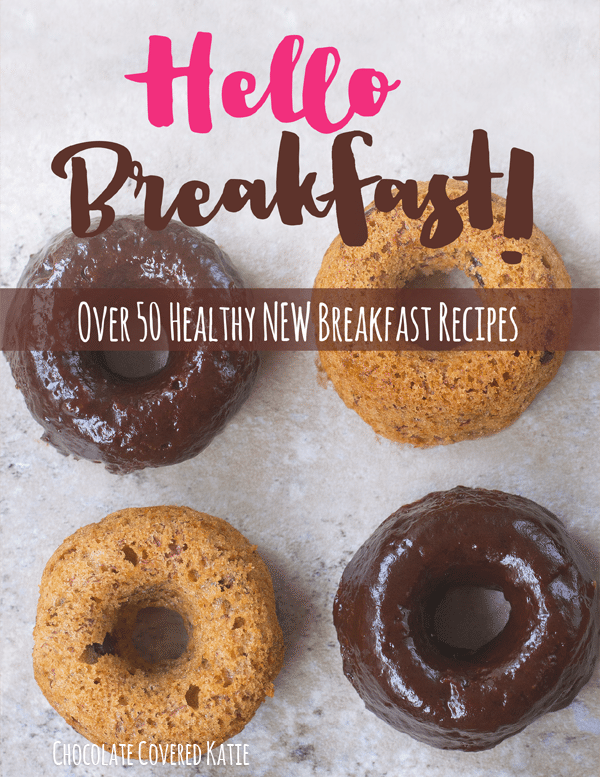 Links Of The Day: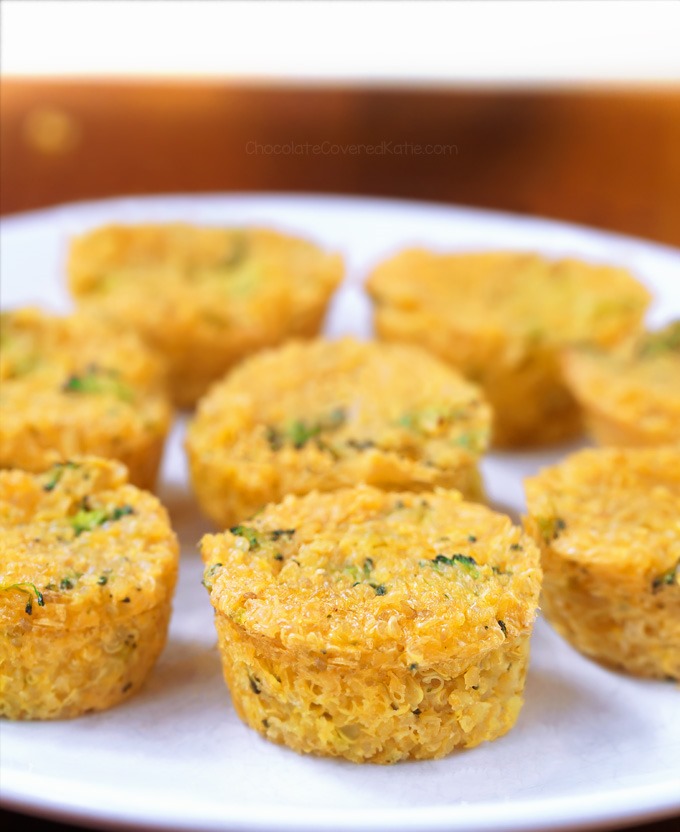 Broccoli Cheddar Quinoa Bites (vegan, gf)