Your mission, should you choose to accept it…
Have you ever gone to the grocery store and marveled at the array of products (especially in the produce aisle) you've never tried? Fiddleheads, quince, durian, dragonfruit, luffa, chia, purslane…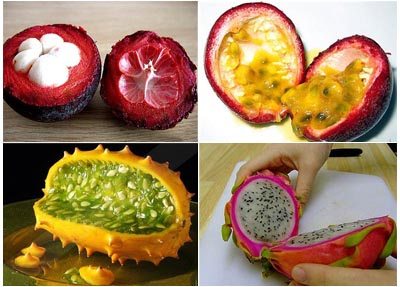 Last year, I challenged myself to try one new food per week (I blogged about the challenge here).  At first, the pursuit was successful.  For example, I discovered a love of kiwi, which I'd previously thought I detested. But after a few weeks, I completely forgot about the experiment.
I'm going to pick up where I left off. Who wants to join me?
All you have to do is choose one food per week that you don't normally eat—it can be a food you've never tried before, a food you haven't had in years, or even a food you wrote off long ago due to a bad experience with it.