(If you can say that three times fast, I bow to you.)
For the first week of my challenge, I picked up a new (to me) fruit at Whole Foods: Kumquats.  They certainly didn't look scary.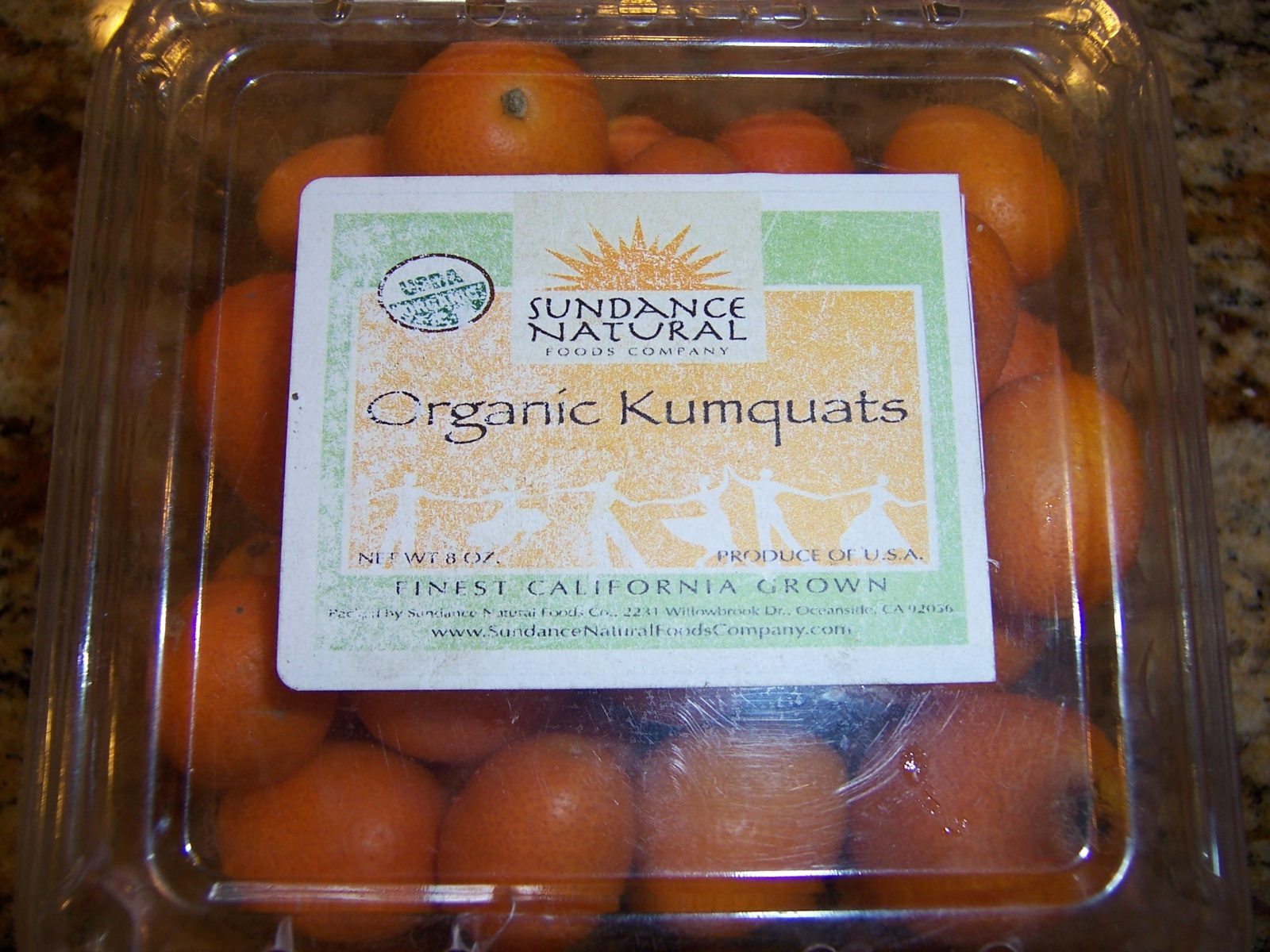 After googling the mini fruits (seriously, what did we do before Google?), I discovered that one is actually supposed to eat the skin.  So, I took a bite, skin and all.
Oh HOLY SOURNESS!  Remember Warheads?  Well, these kumquats are like Mother Nature's version of  the popular candies.  The skin, itself, is sweet.  But beware the flesh!