Look out, Whole Foods!

Sadly, I must admit that all self-restraint flies out the wide-open window whenever I go to Whole Foods.  On each trip to the healthy-food haven, I always manage to bring home at least one new product I don't really need! Last week's trip saw me leave with two new products. Okay, three new products. But who's counting?
I incorporated two of them into my dinner a few days ago: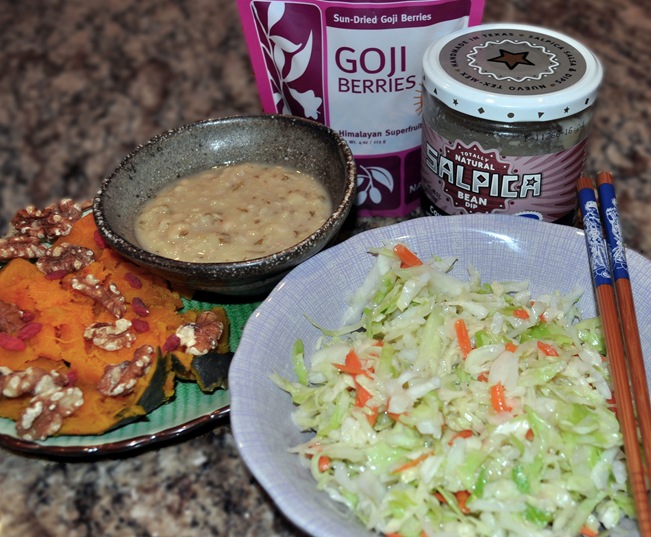 Started with a huge serving (1/2 bag) coleslaw with tahini dressing.
Then: White Bean Salpica dip (new product 1) and roasted kabocha with raw walnuts and goji berries (new product 2). The goji berries, I ended up picking off. I didn't realize you're supposed to soak them first! They were beyond chewy (i.e. inedible). At least I know for next time!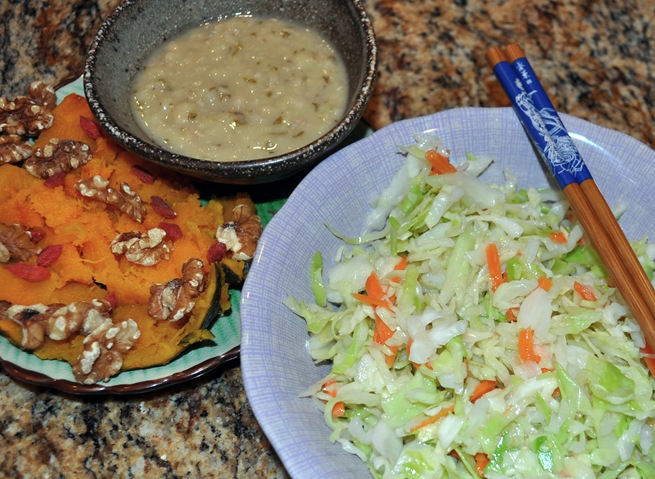 Although I liked the Salpica dip, the flavor was a bit too strong to eat much of it on its own. But I later discovered that this dip tastes incredibly yummy on veggies—especially brussels sprouts. It also makes a delish pasta sauce. And if you want to incorporate the two tasty ideas together, you'll get my lunch yesterday (well, part of my lunch, anyway):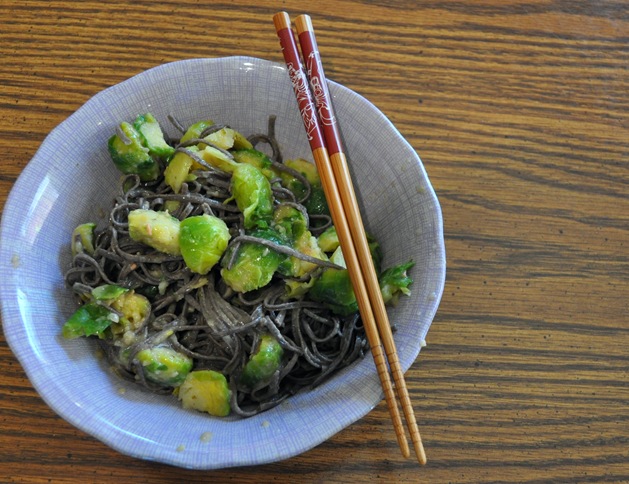 Salpica white bean dip, mixed with High-Protein Spaghetti and sprouts.