Have you ever been to a baseball game?
What comes to mind when you think of baseball food? Hot dogs, nachos, cheese fries?  Not exactly vegan-friendly. For some reason, I always associate chili with baseball. So, in honor of my Texas Rangers, I incorporated chili into yesterday's lunch. Normally, I don't watch tv while I eat, but Rangers playoff games are an exception, basically because they only happen every… what, ten years? I ended up turning the game off halfway through lunch. (Yeah, I'm a fair-weathered fan.) But luckily, the yumminess of lunch made up for my team's lackluster performance.
For the chili, I used a new product I'd been meaning to try ever since Angela recommended it.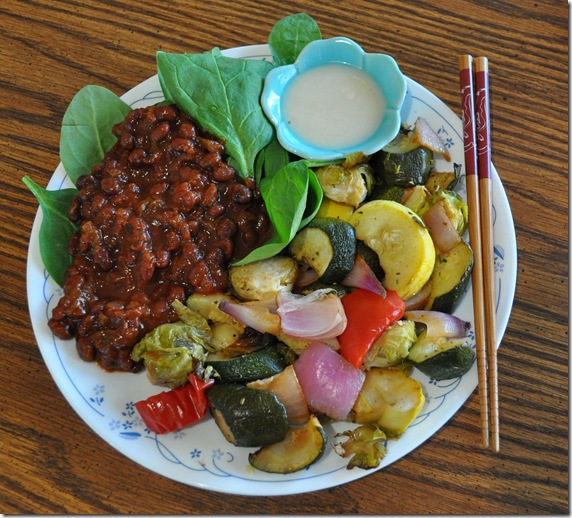 I'd like to thank the Whole Foods' hot bar for making this lunch possible:
Artisana coconut butter crack in a dish (one of my fave ways to use Coconut Butter), the roasted veggies, and Amy's low-fat medium black-bean chili on a bed of spinach. Honestly, I've had bad experiences with canned chili in the past. Just like with soup, canned chili seems to scream "I came from a can!" But Amy's black-bean chili eluded my usually-savvy tastebuds.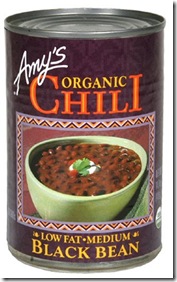 A few hours later, when the Rangers completed their miserable outing (I turned the game back on. Glutton for punishment, I guess…), dessert was a must.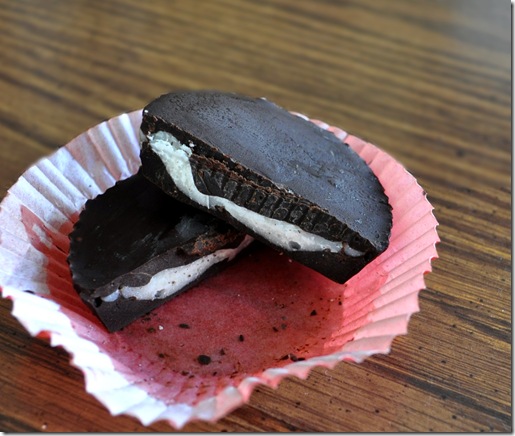 Stepping in to save the game: the deliciously-amazing 32-C Chocolate Cups.
Chocolate cures a broken heart. Damn Yankees Rangers.
They'd better shape up soon, or I'll need a lot more chocolate! (Oh heck, I'll need a lot more chocolate anyway.)
Sharing time:
Have you ever tried any Amy's Organics products?
Or other canned/packaged foods? Any you think I should try?
I feel—with Amy's—it's hit or miss. (Hmmm, good baseball analogy. Except I'd like to know one thing about yesterday's Ranger game: Where were the hits??) I like the Bistro Burgers, Mexican Tamale Pie, and now this chili. But many of their other soups, frozen meals, and chilis weren't my thing at all. Well, I guess they can't be winners all the time (as my Texas Rangers proved).
When time permits, nothing beats a big ole bowl of Wally's Vegan Chili.
In a pinch (hit), however, Amy's black-bean chili is a home run!
.
.