'Nuff said.
From its moment of birth, Coconut Banana Butter screamed (loudly!) for a chocolate fix. Not a fan of whining, I gave the crying baby what it wanted: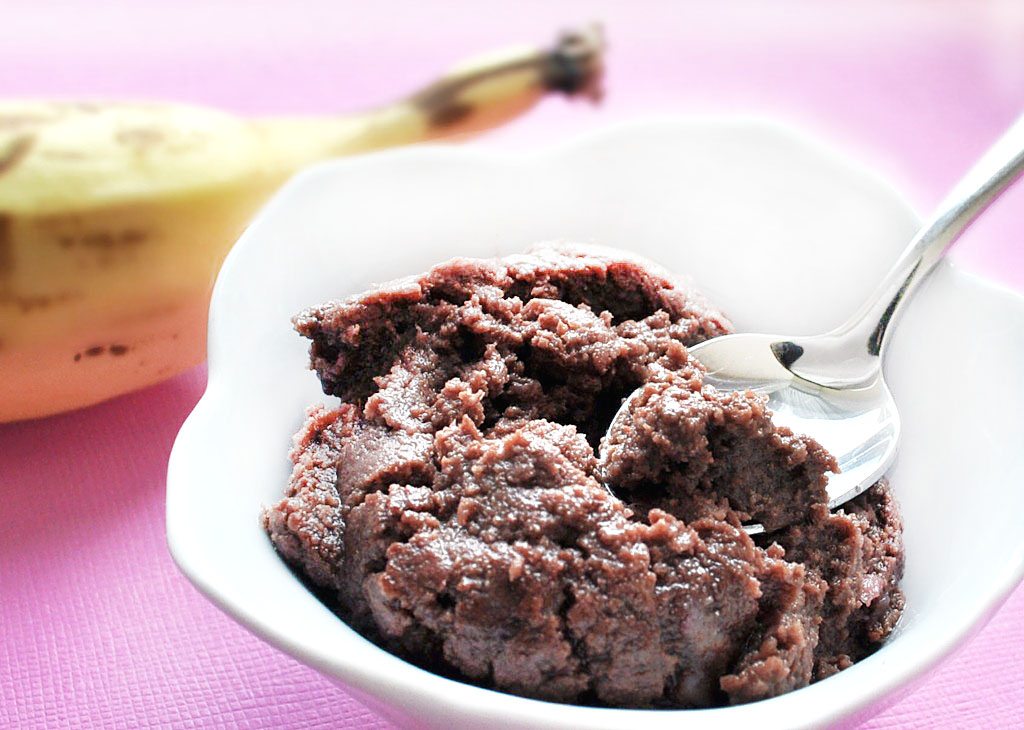 Pure love on a spoon. Or in a jar. Or in my mouth. I like the sound of that last one.
Naughty Girl Butter
(or Chocolate-Fudge Frosting!)
4T melted coconut butter or homemade coconut butter
2T (or more!) cocoa powder
scant 1/16 tsp salt
1/4 tsp cinnamon
80g very-ripe banana (1/2 a large banana)
optional: Feel free to sweeten, if needed
Blend everything (or mash with a fork).
See original coconutty post for: Nutritional Information.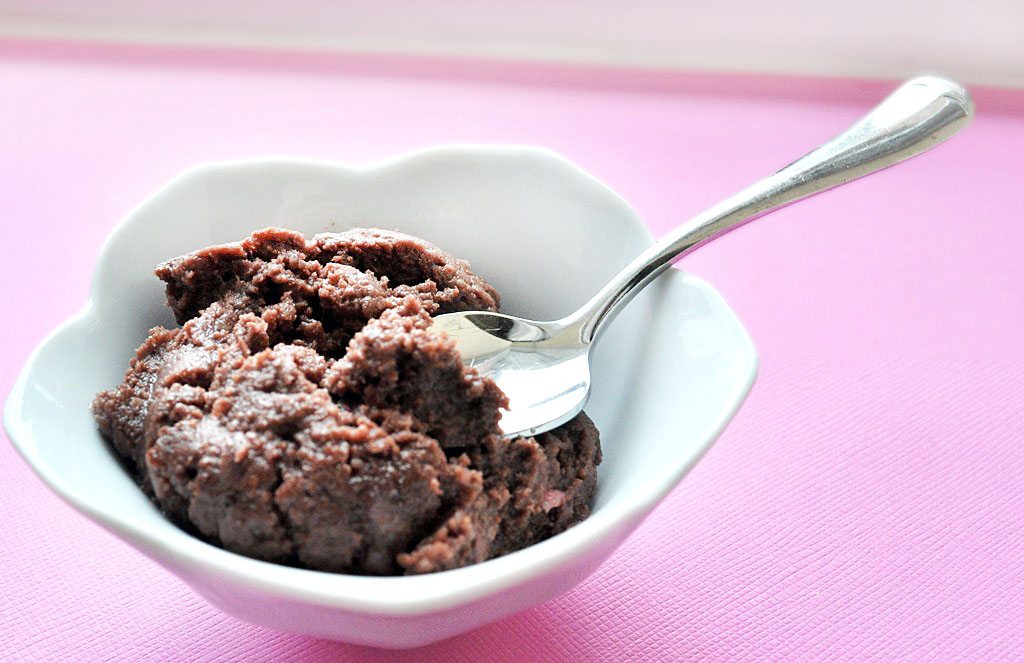 Adding chocolate was a no-brainer, but naming the baby proved trickier. For this, I turned to Twitter. And I discovered y'all are way more creative than I am.
By the way, I changed my twitter name to @ChocCoveredKt.
A peek into my brain: When asked for ideas on a topic, it's natural to sometimes draw a blank. In the written world, they have a name for this phenomenon: writer's block. But do you ever experience idea overload? If so, welcome to my world! Sometimes people email me and say, "I'd love to start a blog, but I'm afraid I'd quickly run out of things to post about!" I want to respond, "Please, take some of my thoughts! I have too many!"
For example, Coconut Banana Butter:
Now that I know coconut and banana go well together, it's opened the door to a million and three new possibilities. Maybe a million and four.
Coconut Butter blended with raspberries or strawberries
CBB blended with maple syrup or extract
Banana Butter made from Gingerbread Butter
Coconut Banana Butter balls (with crushed oats)
Raspberries blended with Cacao Bliss or Hot Chocolate Butter
Coconut Butter mixed with PB2 or peanut butter
Coconut Banana Butter blended with applesauce
Coconut Butter (or coconut banana butter) with pumpkin
And that's just the list of coconut-banana-butter recipes. You don't want to know about all the other ideas fighting for room in my mind. It's as if Full House were back on the air. Your Mission: Please help a girl out! Try some of these and let me know what you think. There's just not enough time in the day to try them all, myself. 😕
Now, if only I had this many ideas for my looming Philosophy essay…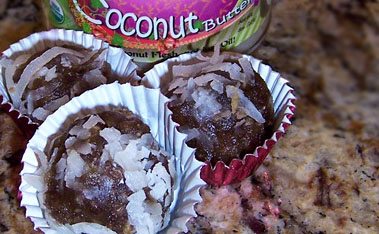 No space for philosophy thoughts!
My mind's busy with visions of coconut-banana Raw Macaroons.
Sorry, professors!