…Dogs.
Don't think I didn't know where your minds were going! 😉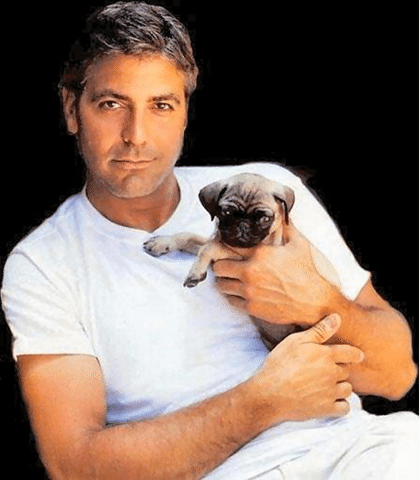 When I'm out running in the mornings, I pass quite a few people walking their dogs. And I've noticed a pattern: Oddly enough, the women seem to favor larger dogs, while I encounter more men with little pups.  One day, I brought the subject up with my guy friends.
For future reference: SGFs = stupid guy friends 😉
CCK: Why is it that I always see men walking little dogs like Chihuahuas, while the women I pass have manly dogs, like Golden Retrievers?
SGFs: (Sounding all cocky, as SGFs often sound) Because poor, weakling women need protection from big dogs.
CCK: Hmmm, well I guess that means they're not getting it from their men!
(Remind me why I'm friends with these guys again…)
Of course, my logic goes out the window when I look at my own dogs.  But what Henry and Molly lack in stature, they make up for in bravery.  The little puppies have no qualms about barking at dogs three times their size.  Who says you need a big dog for protection?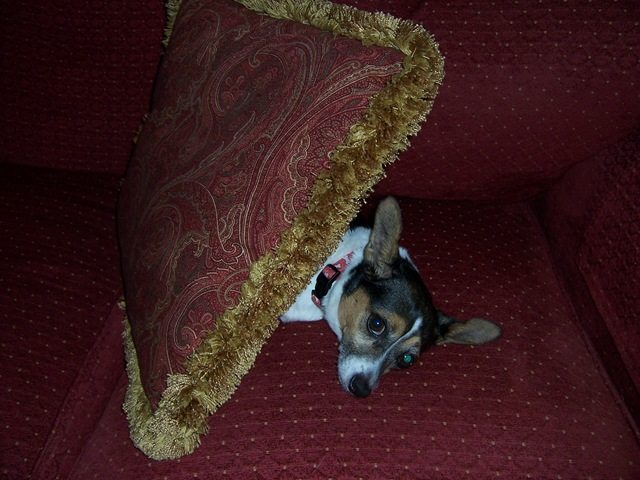 Above, Henry wrestles the Pillow Monster… I think the Pillow Monster is winning 😕
And Molly the television addict!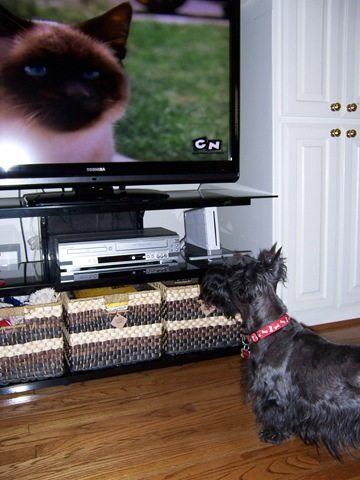 Question of the Day:
Is there a resemblance—be it one of physical traits or personality—between you and your pets?  (Anyone remember the opening scene from 101 Dalmations?)