Chocolate-Covered Meal of the Day:
Blended Bulgur pudding, Pink Lady, and a Raw Tiramisu Bar.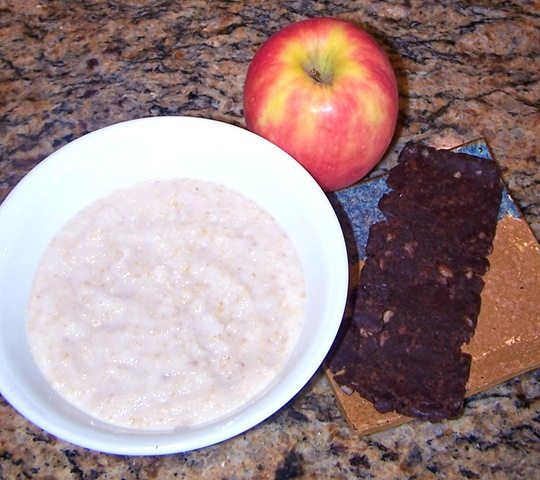 Bulgur is one of my many favorite grains. The following link will help if you have no clue what recipes to make with bulgur, how to cook it, or what it even is: "All About Bulgur."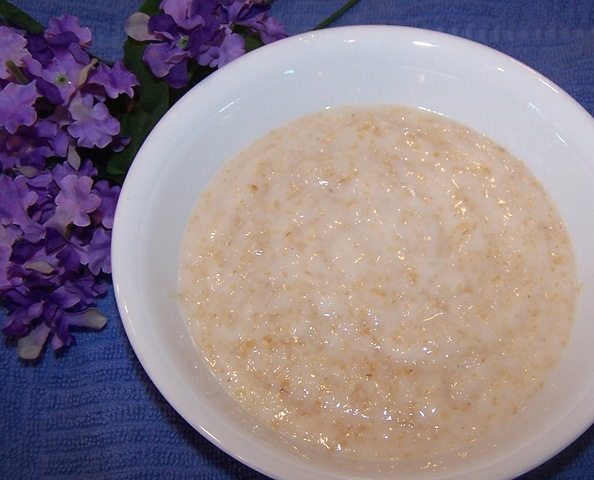 Bulgur Breakfast Pudding
1 serving cooked bulgur or oatmeal (See: How to Cook Perfect Bulgur)
3-4 tbsp nondairy creamer (I like Silk Creamer)
sweetener of choice, to taste
fruit of choice, if desired (this time, I opted to put the fruit in post-blending)
optional: cocoa powder for a Chocolate Cream Pie Bulgur Pudding!
Put the cooked bulgur in your blending gadget (such as a Magic Bullet short cup). Add everything else. Blend! Now add in some frozen blueberries, or any other fruit/nut butters/chocolate chips/add-ins you wish.
Variations I've tried:
1. Strawberry Shortcake (add frozen strwberries pre-blending
2. Chocolate Cream Pie (see optional ingredient, above)
3. Cinnamon-Raisin (add cinnamon and raisins, post-blending)