The randomly-selected winner of the Magic Bullet giveaway…
.
Arielle! And her sundae of Brownie Batter Oatmeal, complete with coconut sprinkles!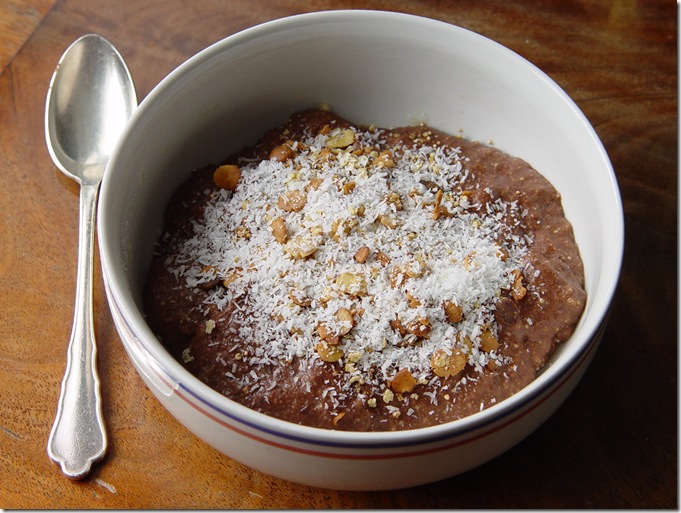 Arielle, email me! That is, if you can tear yourself apart from your Brownie Batter Oatmeal!
.
Next giveaway will go up soon!
Also coming soon: details about my date!! 🙂
Happy Friday!
.