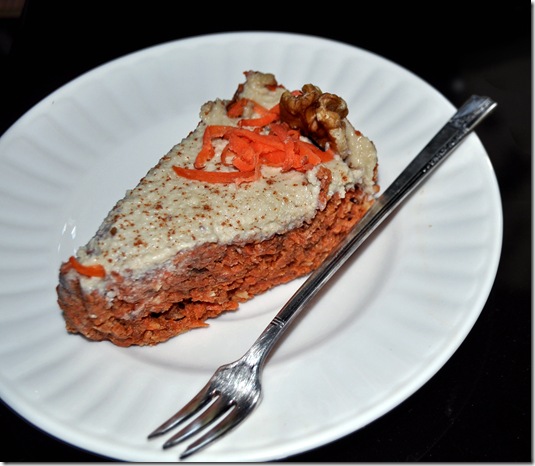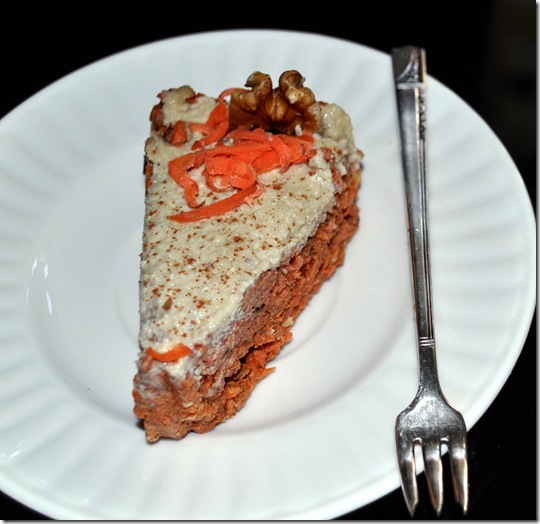 I'm not normally a raw-carrot person, but the above was as dreamy as it looks. And now I'm still dreaming about it! I almost didn't make it, though. When I looked through the cookbook, Raw for Dessert, I folded down a lot of recipes! Cashew Cream, Crème Brulée, Chocolate Pudding, and on and on. These recipes seemed simple enough, with few ingredients and steps. And anyone who knows me knows that I am intimidated by long-winded recipes. But this time, I decided to challenge myself: find a long recipe that sounded good, and go for it! This is how I settled upon the Raw Spice Cake, a recipe I normally would've shied away from due to its extensive ingredient list.
Raw Carrot Cake
(Reprinted with permission, with CCK's carrot-cake addition)
Yield: one 6-inch cake (8 servings)
Ingredients
1/2 cup raw almonds (unsoaked)
1/2 cup unsweetened shredded dried coconut (CCK omitted)
1 teaspoon ground cinnamon
1/2 teaspoon ground ginger
1/4 teaspoon salt
1/4 teaspoon ground cloves
Pinch ground nutmeg
1 cup raw walnuts (unsoaked)
1 cup raw pecans (unsoaked)
8 pitted medjool dates
1 teaspoon orange zest
1/2 cup raisins
1 tablespoon maple syrup or dark agave syrup (CCK omitted)
1/4 to 1/2c shredded carrot (CCK special addition)
Place the almonds, coconut, cinnamon, ginger, salt, cloves, and nutmeg in a food processor fitted with the S blade and process until finely ground. Add the walnuts and pecans and process until finely ground. Add the dates and orange zest and process until the mixture begins to stick together. Add the raisins, maple syrup, and carrots, and process briefly to incorporate. Line a 6-inch cake pan with a parchment-paper round. Pour the nut mixture into the pan and distribute it evenly. Press down with your hand to compact. To serve, run a knife around the edge of the pan to loosen the cake. Place a serving plate upside down on top of the cake pan. Invert, then lift the pan off. Remove the parchment round. Covered with plastic wrap, Spice Cake will keep for 5 days stored in the refrigerator or for 2 weeks stored in the freezer.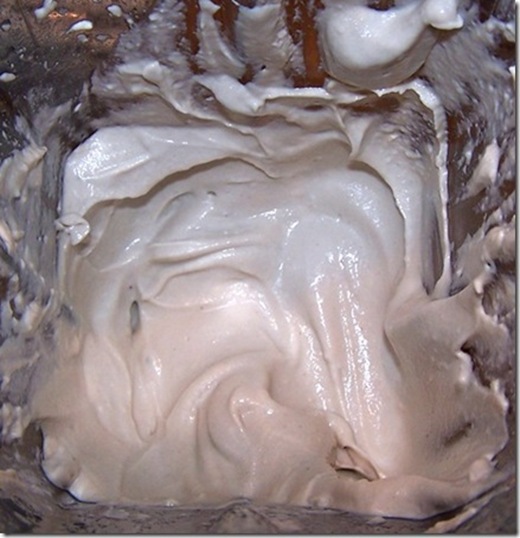 I frosted my carrot cake with Raw Cream Cheese Frosting and cinnamon.