Once you learn how to make almond milk at home, you might never go back.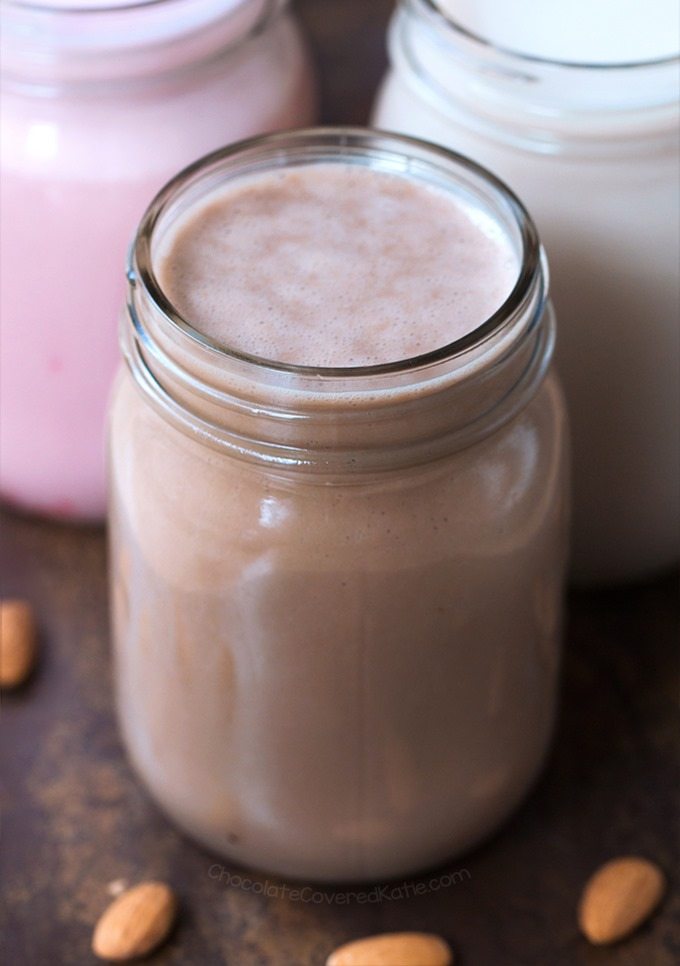 Plant-based milk has come a long way.
These days, you can buy nondairy milk in a dizzying array of intriguing flavors – ricemilk, soymilk, quinoa milk, banana milk… yes, really, banana milk.
Even non-vegans have embraced this new vegan milk trend, whether it's for the health benefits, lower calories, or delicious taste they can get by switching to one of the many plant-based choices on the market. Unlike cow's milk, you can also buy plant-based milk with zero grams of sugar, making it prefect to use in savory recipes such as my Vegan Cheese Sauce.
Giant fast-food chains such as Starbucks and Dunkin Donuts now offer almond milk as an option to their customers, and grocery stores often dedicate at least one entire column of the dairy case to different types and flavors of nondairy milk.
But buying specialty milks can be expensive, and many brands also include ingredients some people would rather avoid, such as carageenan, xanthan gum, and added sugar. Certain varieties of nondairy milk can have up to 20 grams of sugar, in just one cup!
Luckily it is easy to make your own almond milk at home, where you get to control what ingredients go in and how much sugar—if any—to add.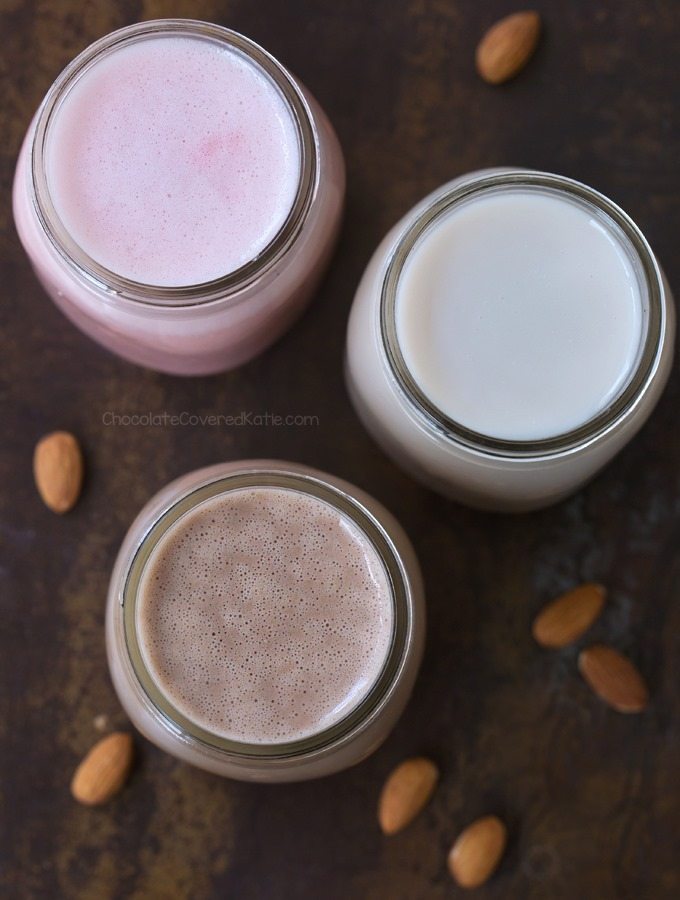 Homemade Almond Milk Flavors:

Chocolate Almond Milk: Add 1 tsp pure vanilla extract and 1-3 tbsp cocoa or cacao powder, depending on how chocolatey you want it. Sweeten as desired.
Vanilla Almond Milk: Add the seeds of 1 vanilla bean. Split the vanilla bean lengthwise and scrape out the seeds. Blend with the other ingredients. I also like to add a little pure vanilla extract to heighten the vanilla flavor. Sweeten to taste.
Strawberry Almond Milk: Blend in 1 tsp pure vanilla extract and 2 cups strawberries, stems removed. Sweeten as desired.
Other flavor ideas for how to make almond milk include Banana Almond Milk (blend in a banana) or Coffee Almond Milk (add a few tsp instant coffee powder). I'm brainstorming so many ideas right now… What would be your dream almond milk flavor?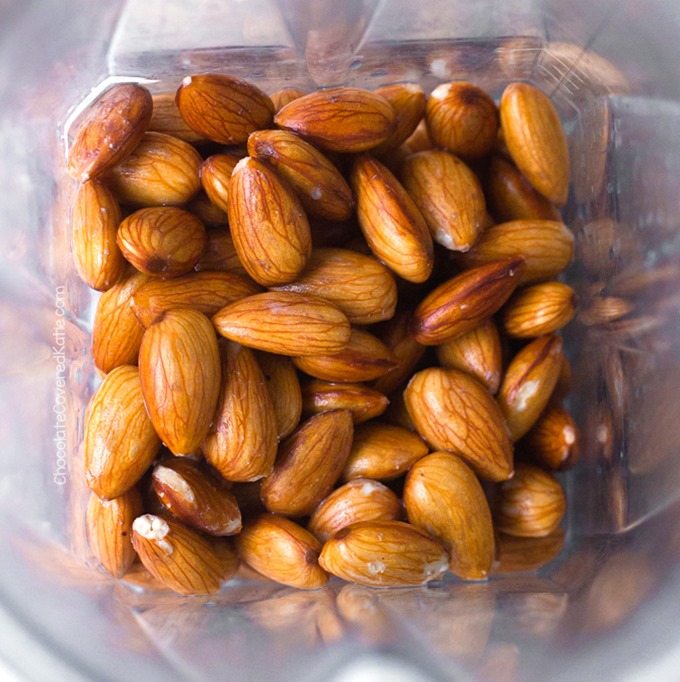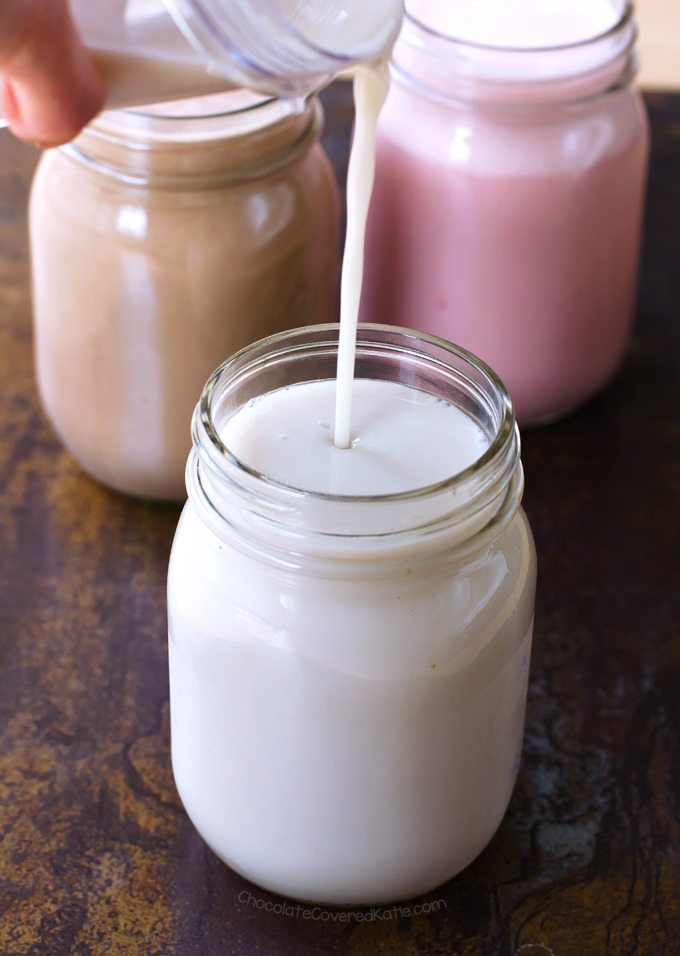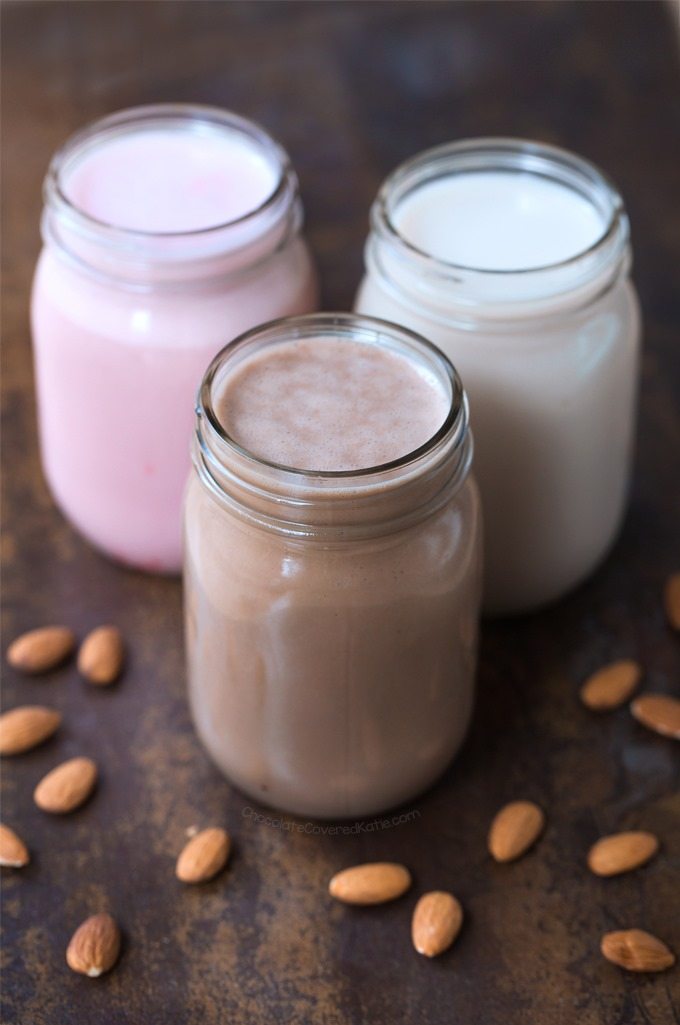 **As a fun variation, feel free to swap out the almonds for raw cashews or macadamia nuts in the basic recipe or for any of the flavors above.
If you try making your own homemade almond milk, be sure to rate this recipe in the comments, or tag me on Instagram @ChocolateCoveredKatie so I can see and like your pictures!


How To Make Almond Milk
(Or substitute your favorite nut)
How To Make Almond Milk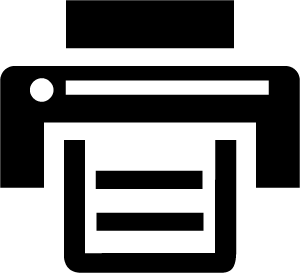 Print This Recipe
[mrp_rating_result show_count="false" show_rich_snippets="false"]
Ingredients
1 cup raw almonds, or nuts of choice
2 to 3 cups water, depending on desired thickness
pinch salt
see flavors, listed earlier in the post
Instructions
*Note: If you want to skip the straining step, simply use nuts that do not have skins, such as raw cashews, raw macadamia nuts, or blanched almonds.
Completely cover the nuts with water in a medium bowl. Let soak at room temperature for a full day. Drain completely, rinse, and pat dry. In a food processor, blender, or vitamix, blend the nuts with the 2-3 cups water until smooth. Line a fine mesh strainer with cheesecloth or nut bag (or a very thin kitchen towel if it's all you have). Set it over a medium container, and strain the milk through the strainer, then fold the cloth over top and squeeze out as much liquid as you possibly can. Discard the remaining nutmeat, or add it to smoothies or other recipes. Add a pinch of salt and sweeten if desired. If making one of the custom flavors listed earlier in this post, blend everything together at this time. Refrigerate in a covered container for up to 4 days.
More How To Posts: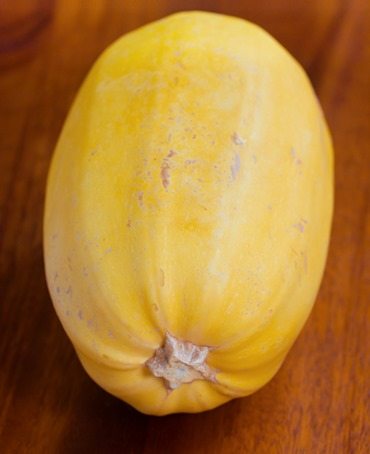 How To Cook Spaghetti Squash  – The Cooking Trick You Haven't Tried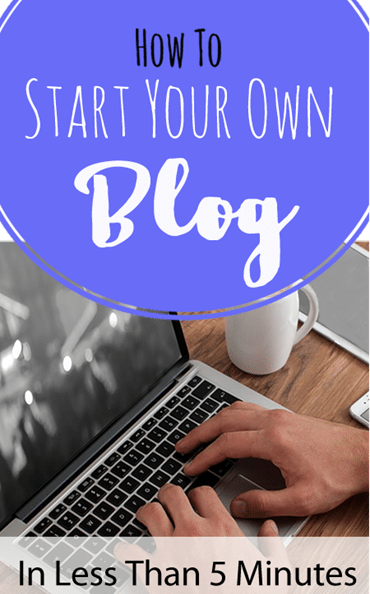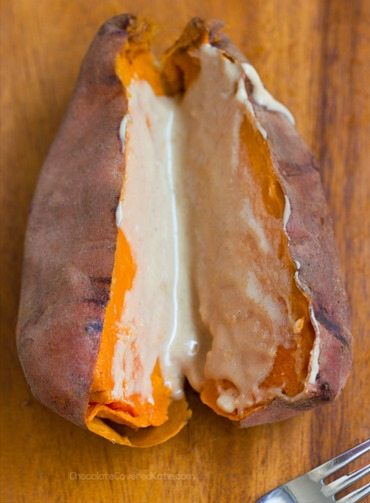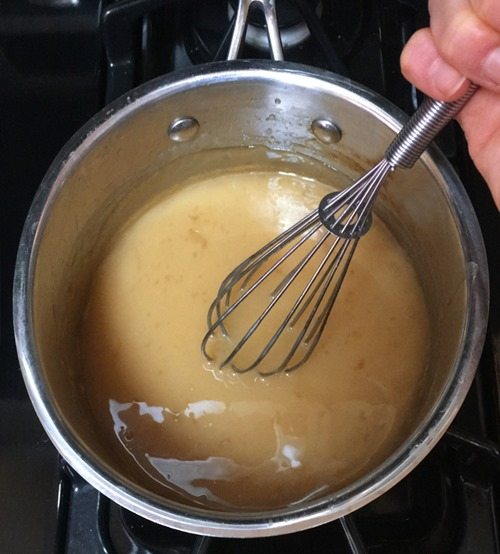 Coconut Caramel Recipe – How To Turn A Can Of Coconut Milk Into Caramel
(This is one of my most viral video recipes)