What do Black Swans eat?
I just know that's what y'all were wondering on Oscar night, wasn't it?
Not so much? Well, just in case you did wonder, I've got your answer. According to answers.com, the black swan is a vegetarian. (Natalie Portman is a vegetarian, too!) When my friend threw an Oscars costume party on Sunday night (I went as a black swan), here's what I decided to bring along with me: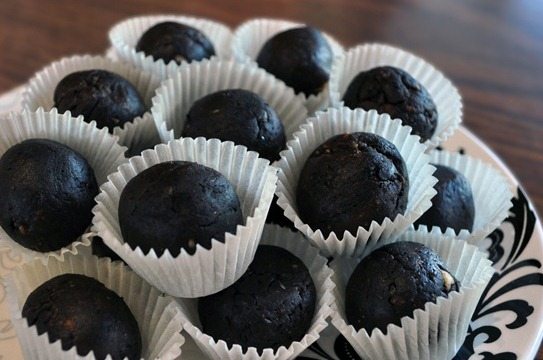 ……………………………….Chocolate Peanut Butter Balls
So there you go. Black swans eat chocolate and peanut butter. Or, this chocolate-covered black swan did, at least.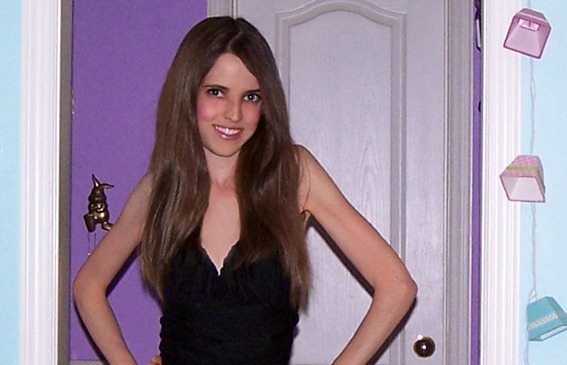 I know, I know: I'm boring, going as a black swan, when that's what all the other girls did too. (Well, we did have a few queens, and one boxer.) Normally, I like to be unique and creative, but I took ballet as a little kid, and so the thought of dressing up again in a tutu was just too exciting. Before leaving, I made sure to have some healthy food: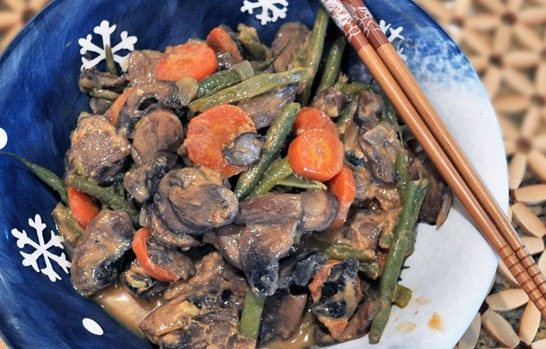 High-Protein Mushroom Stroganoff
Over yumlicious barley flakes. And yes that is a snowflake bowl. I'm odd cool like that.
Question of the Day:
What activities did you do as a little kid?
Or, if you were like my sister and me, maybe a better question would be: "What activities didn't you do?!" We played basketball, softball, soccer, tennis, and , and we took art lessons, piano lessons, Spanish lessons, ice skating, and did girls scouts. Often, my mom would pick us up from one activity and we'd eat dinner in the car on the way to the next. It wasn't our mom who pushed us into all of this; I was the one who wanted to try everything… Kinda like how I feel now, every time I enter the nut-butter aisle at Whole Foods! 😉