Ding Dong!
During a certain time of the year, a knock at the door might mean one of two things: Jehovah's witnesses or girl scouts. If it's the latter, chances are they haven't come empty-handed.
Samoas, Tagalongs, Thin Mints.
A few weeks ago, I decided it'd be fun to try and re-create said girl scout cookies, only in a healthier (and raw) form. Currently, I'm brainstorming ideas for how to do the Samoas. But for today, you're stuck with raw thin mints. In brownie form.
Hope you don't mind!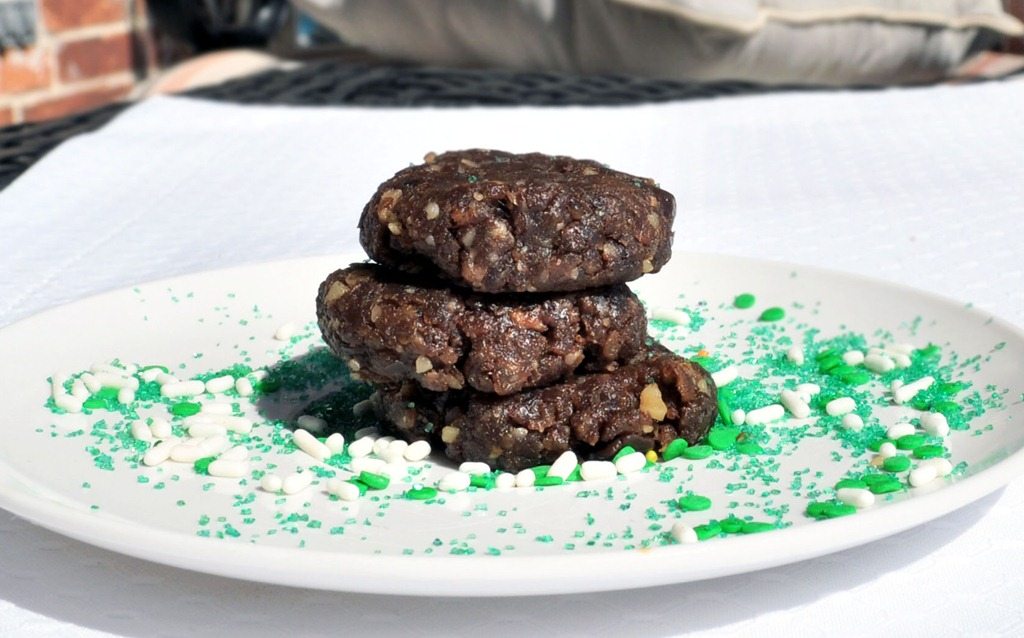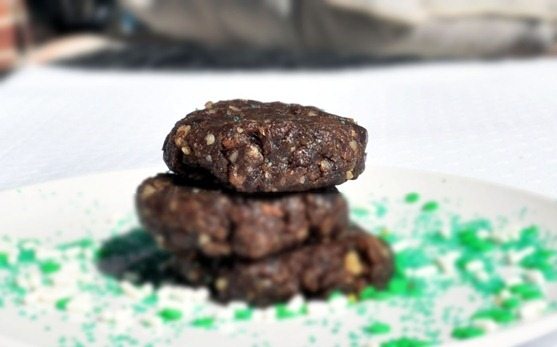 Prettier than a picture!
If you saw my thoughts on twitter, please don't let yesterday's tweets deter you from trying these raw brownies.
I swear, they taste amazing, despite some opinions on how they look (or what they resemble). You might even notice it's this the same photo three times in the post; that's because the other photos looked even worse. The brownies look yummy in real life, but I just could not manage to get a good picture. So when I went to review the photos, my choices were: go back and take another photoshoot or say, "What's important is the taste" and just post what I had. Lacking the time and desire for more picture-taking, I went with option two. Besides, it gives me an excuse to make these brownies again in the near future so I can provide y'all with some shots that'll actually do justice to the stellar taste!
As for the floating brownie photo above? I love how—in some professional photographs—everything is blurred except for one part of the photo. Obviously I am not a professional, 'cause this just looks weird. Oh well, I tried!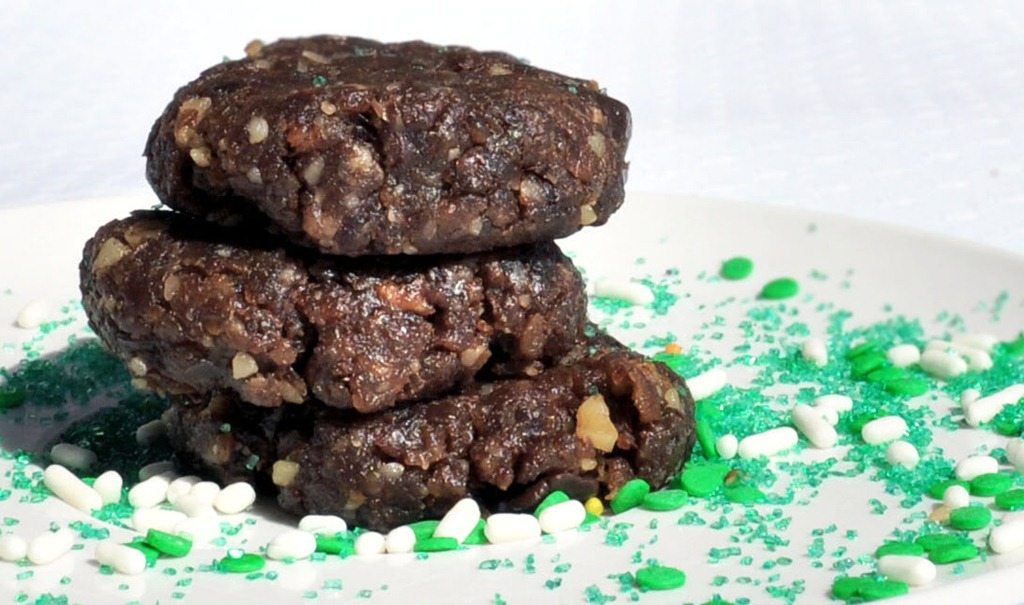 Raw Thin-Mint Brownies
1 cup walnuts (120g)
1 and 1/3 cups pitted dates (230 grams) (I highly recommend Sunmaid, because they're softer.) 
1 tsp vanilla extract
5 tablespoons cocoa powder
A few drops pure peppermint extract (depending on how minty you want them… Start with less; you can always add more.)
Optional: for even more chocolate flavor, add chocolate chips. Or add cacao nibs.
Optional: tiny dash of salt (I always add this and recommend it.)
Directions: Combine  all ingredients, using a food processor. (No need to blend the dates first; I just blend everything all at once. But if you use a Magic Bullet, you might want to do it in batches. I've not tried this in a regular blender and therefore can't vouch for it.)Form into brownies or balls or bars… or even cookie-cuttered shapes!
(I don't have specific nutritional info for this recipe, but the nutrition stats are probably pretty similar to a Larabar.)
You know what would go well with raw thin-mint brownies?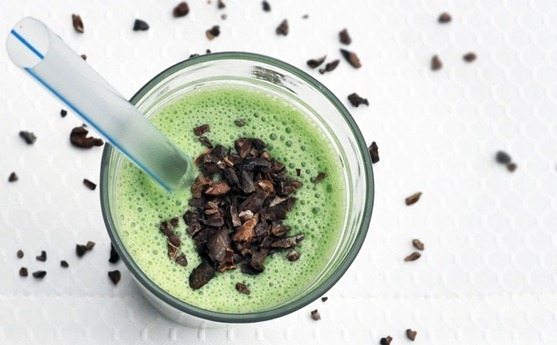 One of my favorite healthy recipes:  Mint-Chocolate-Chip Milkshake.
I'm gearing up for St. Patrick's Day, can ya tell?
Question of the Day:
Have you ever eaten a Girl Scout Cookie?
And were you ever a girl scout? When I was in girl scouts, you could always tell my cookie order form from all the others: It was the one with an overwhelming number of orders for Samoas (the only ones I liked) and Thin Mints (the only ones my mom liked).