Full House.
For seventeen years, our household consisted of four people: Dad, Mom, Katie, and Michelle. Initially, it felt strange when my sister and I went off to college after so many years living in the same family unit. Now, however, it feels strange when we're all back together under one roof! Strange, but wonderful. It's especially nice to sit down to a family dinner again, just like old times. We took advantage the other night. My sister made the dinner, and I was in charge of salad and sides (grilled veggies).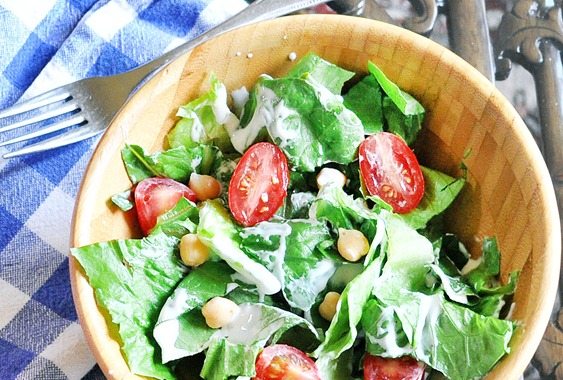 Above, a salad tossed with Crazy-Good Ranch Dressing.
That dressing is so good! I'm running out of things to put it on, having already tried pasta, salad, bulgur, steamed veggies, and roast veggies. The other day I made a really delicious bowl of random leftovers: roast cauliflower and baby bellas, fresh corn, and the ranch, all mixed up.
I'd planned to roast the chickpeas, but I just couldn't fathom the idea of turning on the oven when it was 105 degrees outside. So I grilled them. Always a rebel.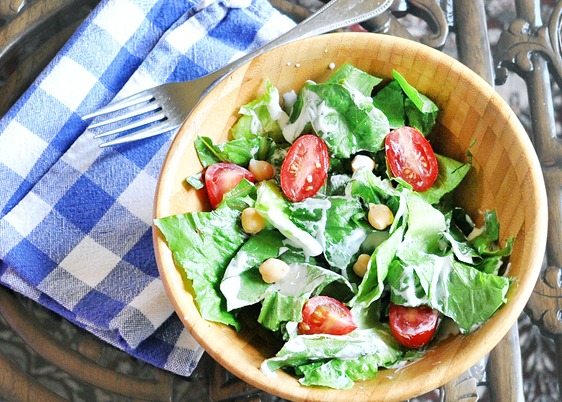 The chickpeas went into our salads too. They made for a nice, crunchy alternative to croutons.
Chickpea Poppers
Found here: Recipes with Beans
1 can chickpeas, drained and rinsed
1/8 tsp salt, or to taste
oil or oil spray
seasonings of choice (I used paprika and curry powder, but ginger or cinnamon would also be nice. Or you could even go sweet: try coconut oil, cinnamon, and perhaps even some sugar or stevia.)
Rinse and drain your chickpeas, then dry with a towel. Mix with a little oil or spray, then toss with your seasonings (optional: you can also add a little flour if desired). To grill, you can use a panini press, a griddle, or a grill pan right over your grill.
Alternatively, you can roast these in a 400-degree oven, for 30-40 minutes, tossing every ten minutes. Optional: make 'em twice as addictive by tossing them in Healthy Ranch Dressing.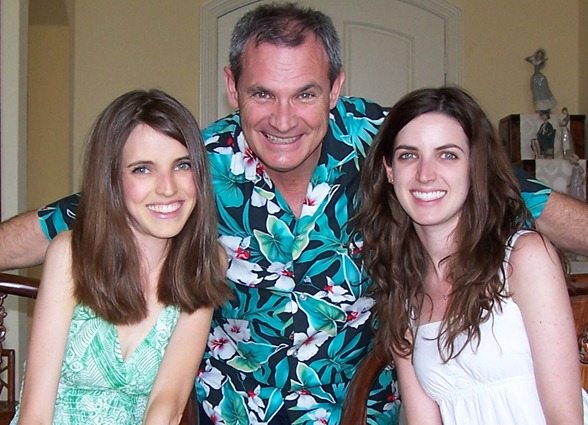 Questions of the Day:
Do you still live with all your siblings?
It's weird for me to think about the fact that it's been six years since our family lived all together like when we were growing up.