Side note:
Thanks to everyone who now follows the Chocolate Covered Katie Pinterest Page.
You all are the best. Thank you!!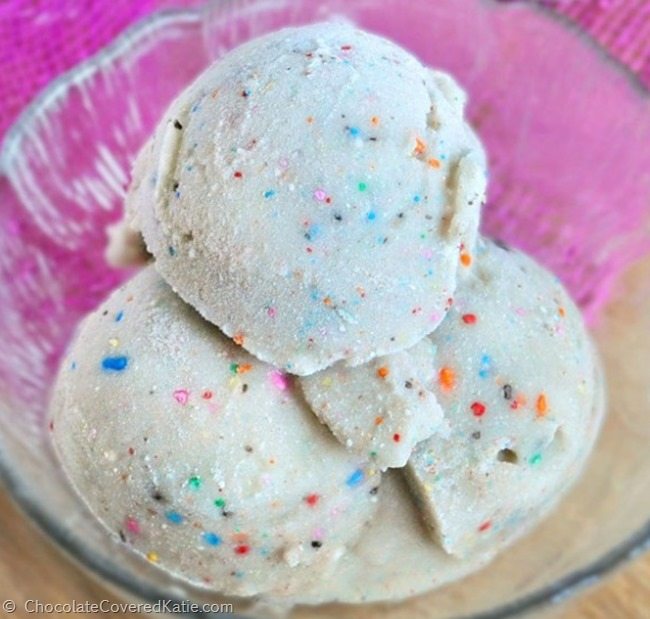 Magic Fairy Dust!
I had the privilege of babysitting two adorable little girls last night, and I brought my Vitamix.
As a teenager, I didn't really like babysitting, even though do I love children. It's just… after a while, I get to a point where I never want to see another Barbie or play the role of the daddy in "House," can't stand the show, Dragon Tales, and wish the kids would just go to bed already. (Now I am very sorry for being such a devil-child to my own babysitters, never going to sleep for them!)
That being said, I had the rare opportunity (rare because I pretty much stopped babysitting after high school) to babysit for these little angels last night and *gasp* actually found myself having a ton of fun! Maybe it helped that no one made me play the daddy.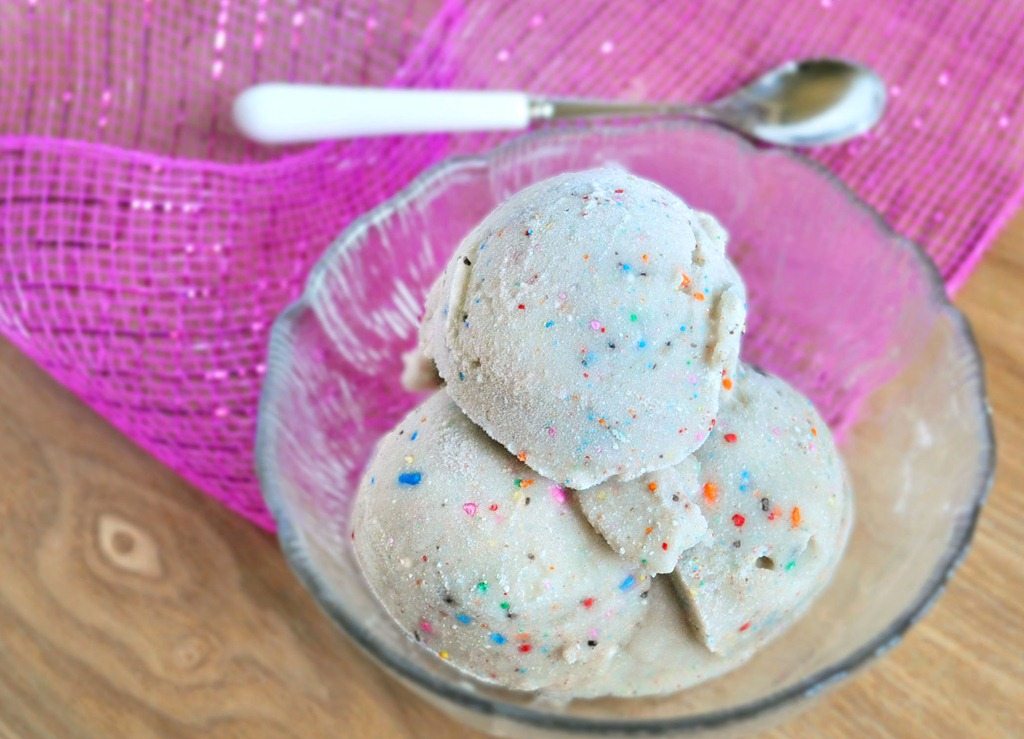 I got the cake batter ice cream (or birthday cake ice cream) idea from my popular Cake Batter Milkshakes.
And last night seemed like a perfect opportunity to try it out, since kids love sprinkles. Plus, kids seem to really love blending things. In any case, it beat watching Dexter's Laboratory. 
The girls adored the cake batter ice cream, which we called "Fairy Dust Ice Cream."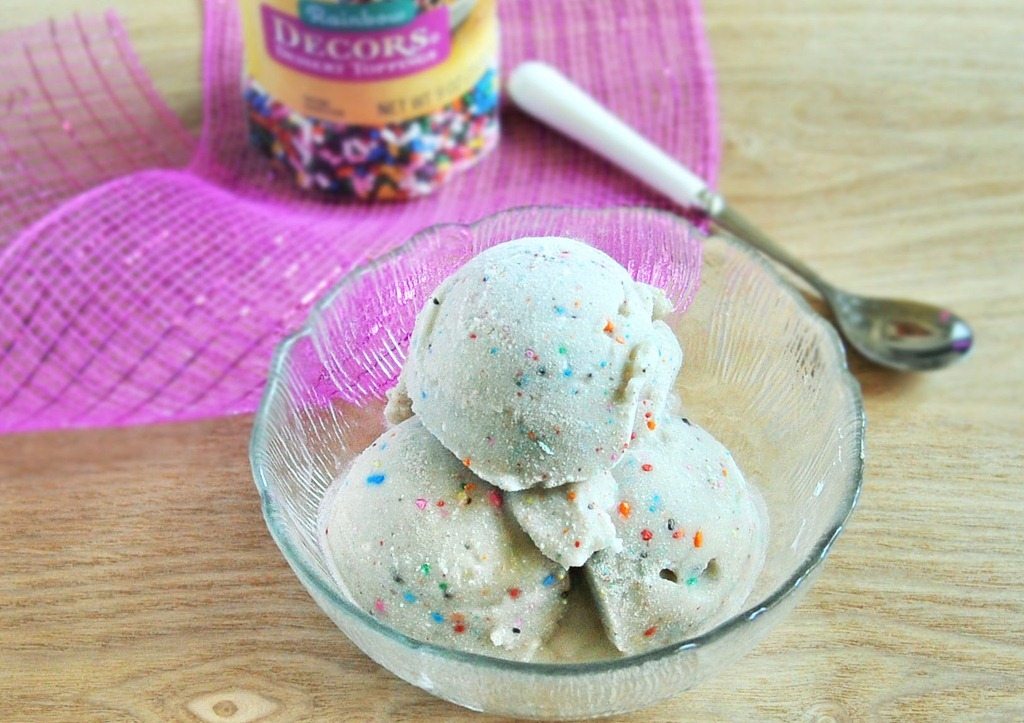 Did you ever babysit?
When I babysat, the kids often wanted to just watch tv, which made my job easy, but boring. And some of the shows were awful! Cow and Chicken, Ed Edd and Eddy, Lizzie McGuire, SpongeBob… (Ok, so I secretly liked SpongeBob.) Were you good about going to bed for your own babysitters? I was not. But these sweeties were incredibly good! I'm already looking forward to spending time with them again. Our next project: these Cake Batter Donuts.
Or, as the girls would say, fairy dust doughnuts!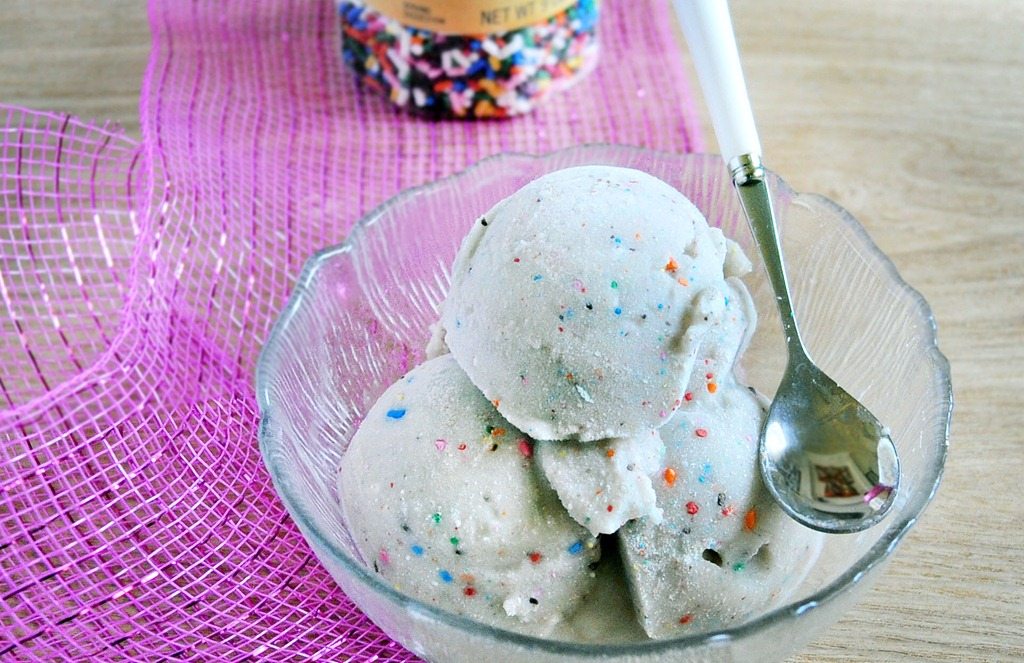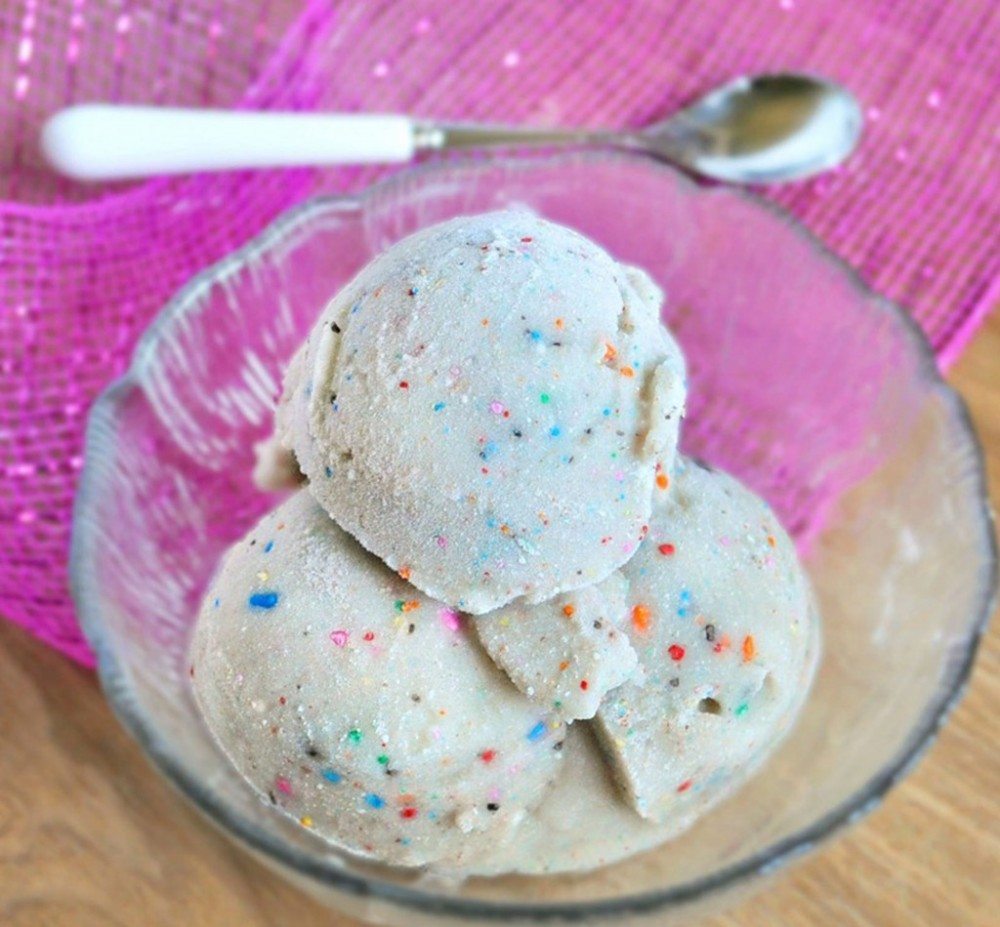 Cake Batter Ice Cream
(Makes 1 huge serving)
1/4 tsp pure vanilla extract
scant 1/16 tsp salt (don't omit)
pinch uncut stevia OR 2 tbsp sugar of choice
1/2 tbsp sprinkles or homemade sprinkles
1 cup canned coconut milk, nondairy creamer, almond milk, or a combination
If you want it to taste more like cake batter, add 2 tbsp coconut butter. You can also add 1/4 tsp butter extract, which is surprisingly vegan.
Cake Batter Ice Cream: For a creamy ice-cream-like texture, use at least 1/2 cup full-fat canned coconut milk or nondairy creamer as opposed to all almond milk. You can, of course, sub other milks for the almond. But if you do this, play around with the amount of vanilla extract, sweetener, and add-ins. For example, an already-sweetened milk will probably need less added sweetener. RECIPE: Mix the ingredients together, then pour into an ice cube tray or 1 or 2 shallow plastic containers. Freeze. Once frozen, pop the blocks out and blend in your vitamix. (If you don't have a vitamix, you'll probably have to thaw the ice blocks longer, but you can still get a yummy ice milk in a food processor.)
View Ice Cream Nutrition Facts
Link Of The Day: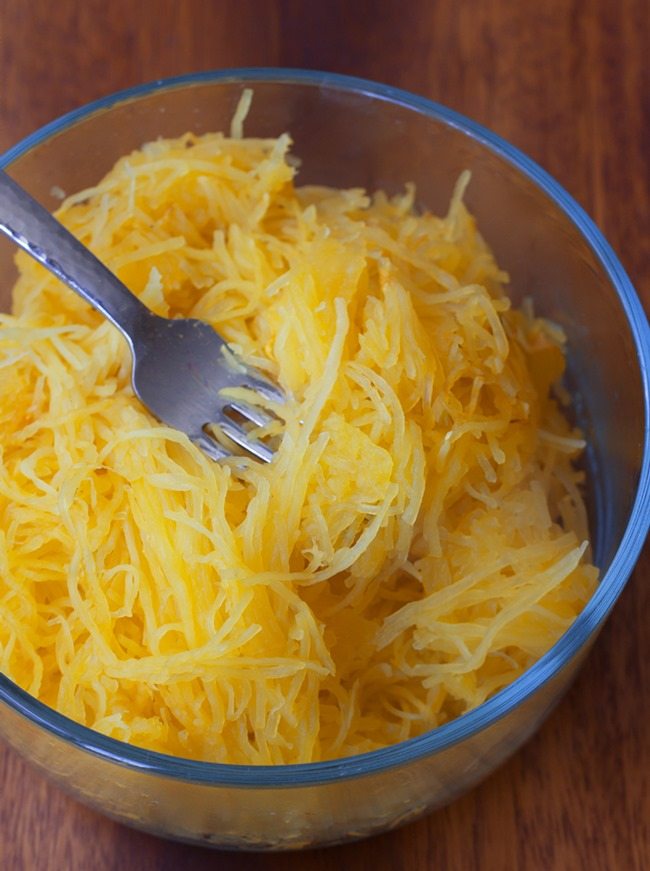 How To Cook Spaghetti Squash – The BEST trick you've probably never tried!