Best thing I ate yesterday: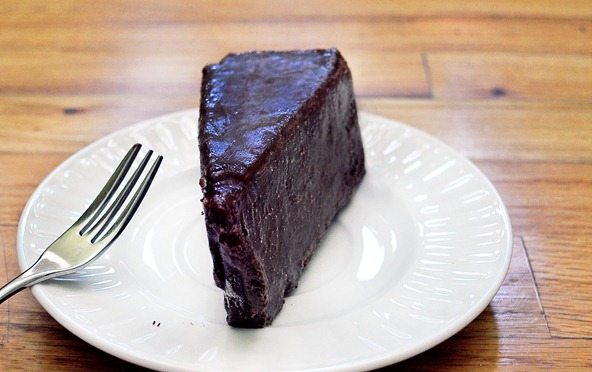 Chocolate Cheesecake from Whole Earth Bakery.
If you're the type of person who likes sickly-sweet desserts, this cake (with no refined sugars) wouldn't be for you. But what I like about cheesecake is its creamy texture. And what I like about chocolate pie is its richness.
The Whole Earth Bakery chocolate cheesecake offers both. It was delicious! (I wouldn't call it cheesecake, though. It was more like chocolate mousse pie).
Dinner was awesome-sauce as well. (Hmmm, when others use that phrase it's cute, but when I say it, it just sounds weird!)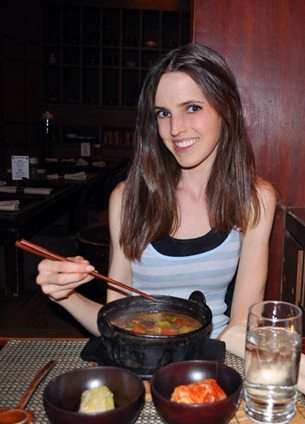 We ate at one of my favorite restaurants: Hangawi.
If there were a place that was the exact opposite of fast-paced NYC, this restaurant would be it.
(Side note: the two photos, above, are from a trip to Hangawi last summer. I never posted about that visit, so I figured I should post the photos now!)
Having spent the day walking around the hot city, Jessica and I ordered iced ginger tea (unsweetened). Emphasis on the ice. For her main meal, Jess ordered a salad and a strange todok dish: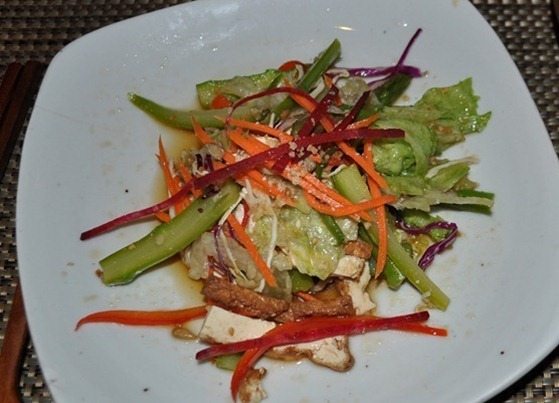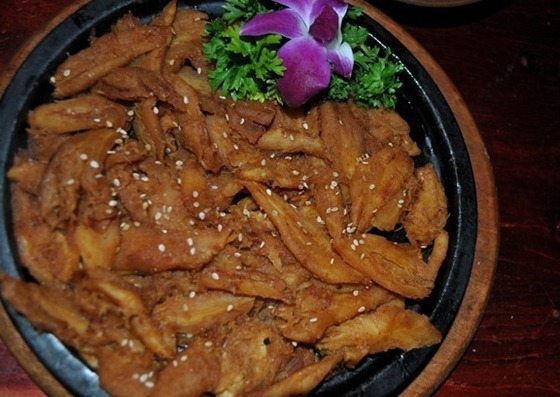 She liked the salad, but neither of us were big on the todok!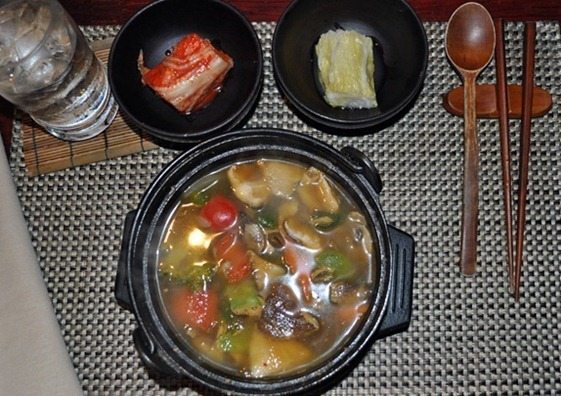 I ordered the clay pot in ginger sauce, sans tofu, but with an addition of soba noodles. (My meal didn't come with rice, and I knew I'd miss my carb-y friends!) I loved it all, including the fun kimchi, which always reminds me of my grandma. Once, at an Asian restaurant, she took a huge bite of spicy kimchi, thinking it was lasagna. Poor grandma! 😕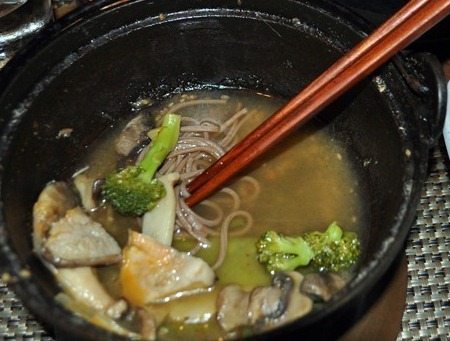 I hope y'all enjoyed my different style of posts this week.
And thanks for bearing with my ugly photos like the one above. I am so excited to get back to my dslr and publish photographs as opposed to just snapshots. The photography element of blogging is one of my favorite parts.
I'm too busy being in New York to do an in-depth recap of the rest of our time here. Also, next week will be super-busy on my blog, so I want to concentrate on those posts, which will include:
Next two weeks:
PB&J Blondies
An honest post about the future of this blog (and my future)
Healthy Frappuccinos
Flourless Chocolate-Chip Cookies
And a lot more recipes. I've gotten so many ideas while I've been away, and they're piling up!
Prepare to be bombarded with Healthy Dessert Recipes!