CCK's version of a Chinese proverb:
She who has cookie dough is never alone.
There are two explanations for this. One: if you have cookie dough, your friends will all want some too, and thus they will gravitate towards you. And two: even if your friends do not come running (which, by the way, means you have super-odd friends), you've still got cookie dough to keep you company!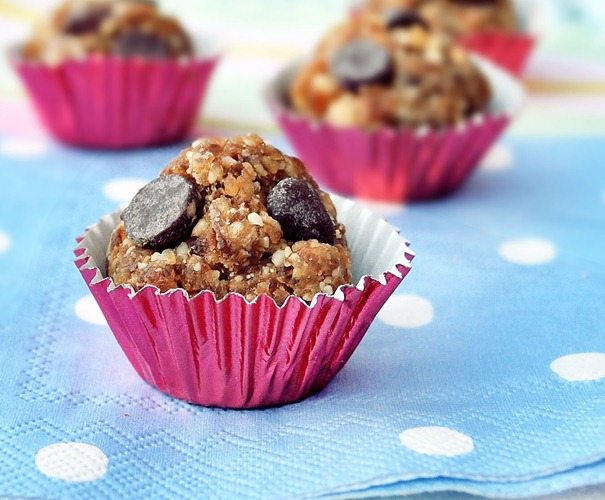 Above, a delicious batch of Chocolate-Chip Cookie Dough Babies.
My friends were all busy yesterday, so I made new friends. Chocolate friends. Healthy and sugar-free cookie dough balls that taste exactly like way better than cookie dough Larabars.
If you have not tried this recipe yet, I highly recommend it!!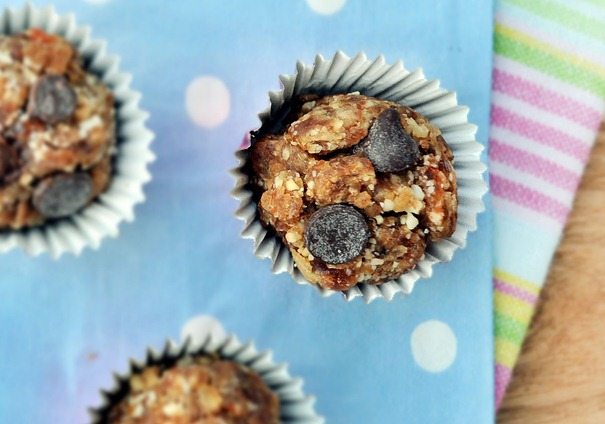 I devoured my new friends. 
Without remorse.
Yeah, maybe you don't really wanna be friends with me. 😕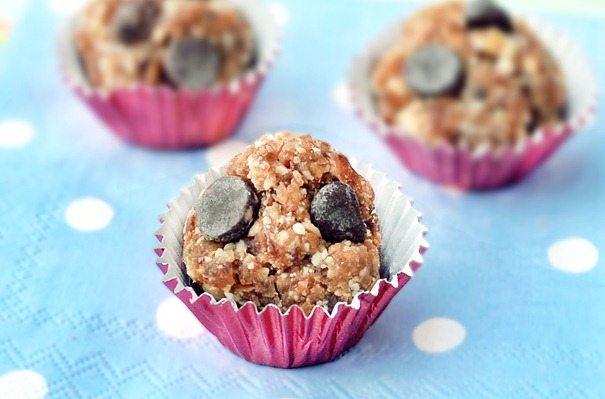 Mmmm my friends are so yummy: Cookie Dough Babies.
And soon…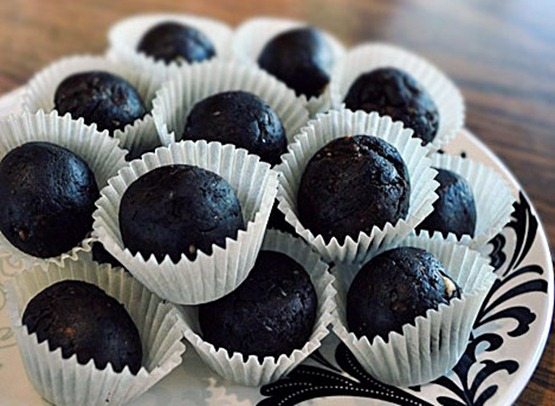 The babies need siblings: Chocolate Peanut Butter Balls
Questions of the Day:
Do you ever like to have "alone" time?  
What do you do when you're alone? Read, go for walks, do yoga…
I love my friends; I really do. And they come over a lot. But sometimes, I just want to be by myself, relishing the quiet and not feeling like I have to entertain or talk to anyone!
The Healthy Dessert Blog:
What do you think of my blog's new header???
I'm still experimenting, so it may change again. I'd love to hear your honest opinions :).