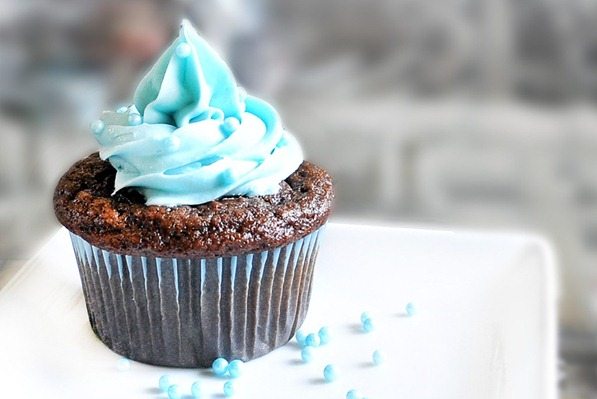 Time to talk about the F word.
Yesterday's f word was frivolous: Healthy Frappucinos.
But today, it's time to get more serious; today's f word is "future." Specifically, my future and the future of my chocolate-covered blog.
The future of Chocolate Covered Katie…
This summer, I had to make a big decision regarding the blog I've written for over three years. I enjoy every second of the blogging process—from writing posts to creating recipes to setting up photoshoots to interacting with readers. But keeping up a blog takes a lot of time, and as the blog has grown, so too has the time requirement. Answering the hundreds of daily questions I receive from readers could be a full-time job in itself!
I knew there'd be no way to maintain a full-time job and still focus as much passion and energy as I'd like on CCK. If I didn't want to give up the blog completely, I would at least be forced to give it less than my full attention.
This was not ok with me. When I do something, I do it 100% or not at all. But I couldn't imagine giving up all my passions to make room for a job where I'd be miserable. Therefore, I decided to make this blog…
My full-time job.
It seems to easy, now, to write the above statement. Just. Like. That. But the truth is my decision wasn't just like that. It took many hours of going back and forth, writing pros-and-cons lists, and eating a copious number of chocolate bars to counter all the nervousness. There were many "cons" on the list of reasons not to keep blogging, but I realized that most of them had something to do with security. And when it comes down to it, I'd rather take a risk if there's a possibility to be ridiculously happy.
With Robert Frost's "Road not Taken" poem in mind, I've decided to not go out and look for a "real" job. Instead, I will be a full-time blogger, at Chocolate-Covered Katie.
Nothing is going to change, except that I'll now have even more time to dream up—and experiment with—healthy dessert creations like hot chocolate fudge cinnamon rolls or chocolate pumpkin cream pie. If I have a chance to do what I love for a living, I need to take that chance. I have to take a risk and at least try!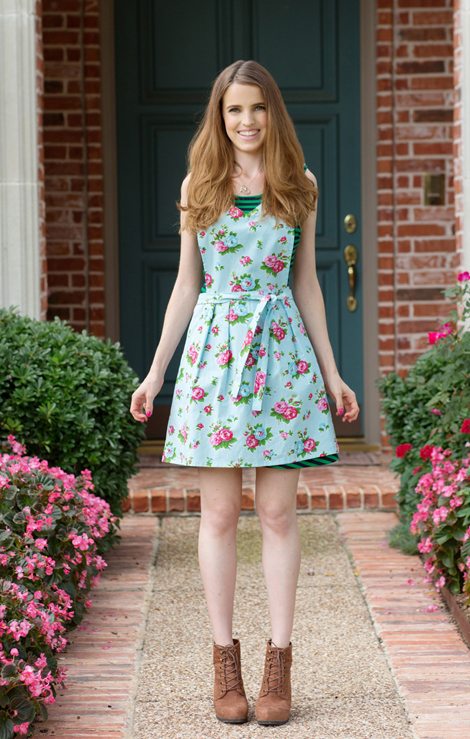 The fact that I even have the opportunity to make this choice is all thanks to you. If you've ever recommended my site to a friend, shared a link, liked the Chocolate Covered Katie Facebook Page, made one of my recipes, or even simply read one of my posts, I am so incredibly grateful.
Yes, I'm scared about the future now that I've made my decision. But I'm also excited because of the people with whom I'll get to interact every day: you all! (Well, you all and chocolate. I must admit to being pretty thrilled my job lets me work so closely with chocolate.) I think part of my apprehension for the future is unavoidable no matter what route I take. That's just the nature of getting out on one's own and defining one's life. It's a scary time.
I am so indebted to your support and kindness that makes it even possible for me to explore this path. I hope, if any of you are ever faced with a scary decision requiring you to take a leap of faith, that you go for it! Don't force your passions to take a back seat to the "shoulds" and "have to"s in life, because you only stand to look back someday with regret, thinking:
"What if I'd followed my dreams???"