Environmentalism is a cause everyone should champion. Issues such as global warming, polluted air, and disappearing resources affect all of us, not just the crazy health nuts like me!
Today, I'd planned to make globe cupcakes, using this recipe.
The holiday snuck up too quickly, though, and I ran out of time. But I couldn't miss a chance of playing with a theme, and so today's post is a bit of a stretch… a round up of Earth-shaped recipes. (Told you it was a stretch! Just humor me, and I'll make it up to you tomorrow—with a new breakfast recipe. Haven't done one of those in awhile.)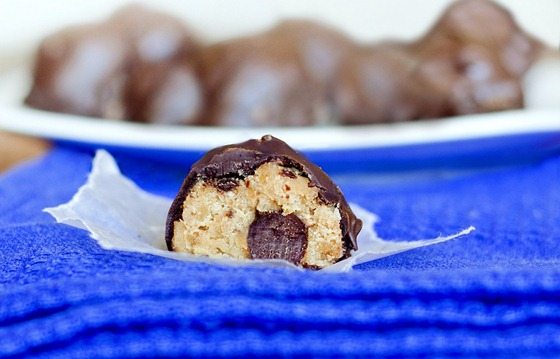 Healthy cookie dough truffles, with absolutely no raw eggs! If only Earth were a giant cookie dough truffle, and you could eat your way through life…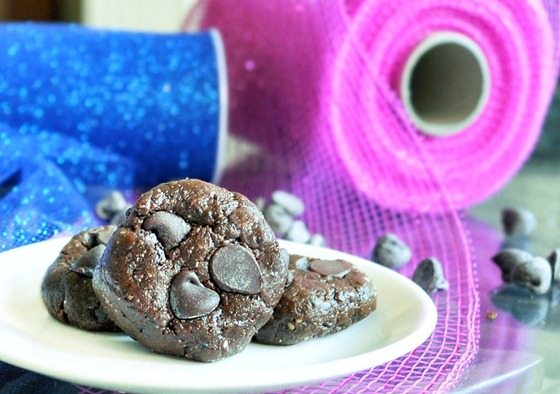 Packed with chocolate and peanut butter, this is easily of my favorite recipes on the blog. And no bake = conserve energy. Yay!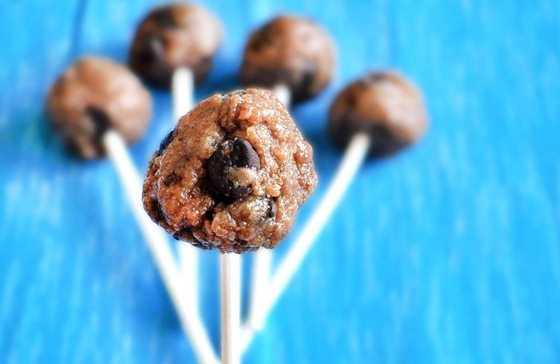 Representing Earth on a diet. We all need to go on a diet—from the amount of resources we consume. But not from chocolate-chip cookies. Those, we should eat in abundance.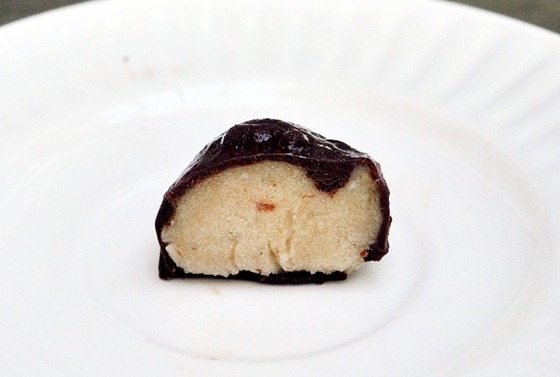 A chocolate-covered way to fight global warming. Or: how to stay cool during the insane (and quickly approaching) Texas summers.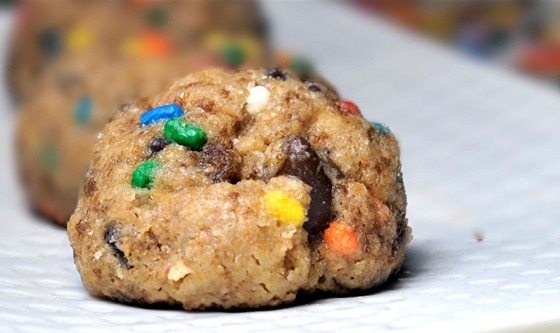 Hi, I am what the earth would look like if Katie were in charge. With liberty and sprinkles for all!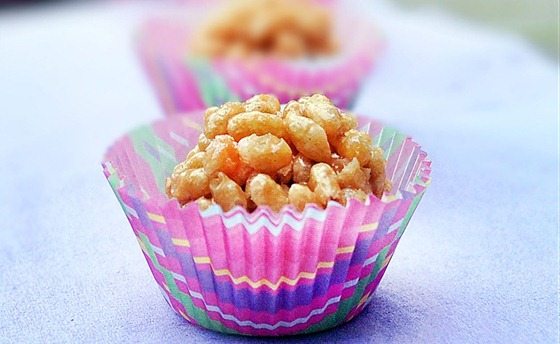 5-Ingredient Rice Crispy Treats
If Rice Crispy Treats had a baby. You save resources by not buying the ones in the electric blue packages. The more packaged foods we buy, the more trash we throw out. Try to save packaging as much as you possibly can.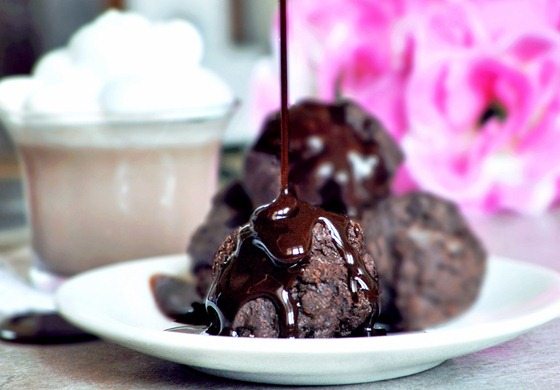 Oh look, it's raining men chocolate!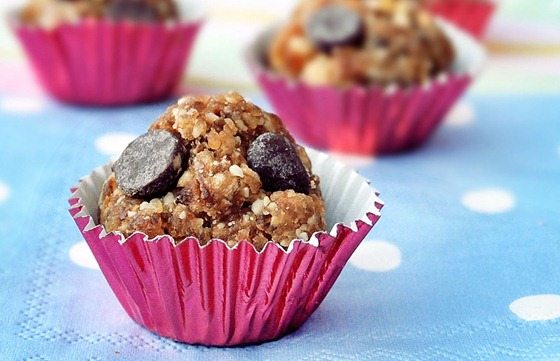 Chocolate-Chip Cookie Dough Bites
See the chocolate chip on the left? That's the Statue of Liberty. You can view it from space. Or, at least you could until I ate it.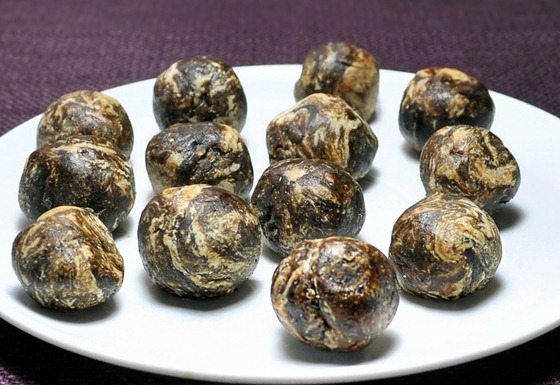 Gingerbread Cookie Dough Balls
They kinda look like globes. If we had no water. Ugly, right? See why we need to conserve our water?
Simple ways you can help the Earth:
Bring your own bags to the grocery store.
Walk, bike, carpool, or use public transportation as much as possible.
Turn off computers at night.
Recycle, and—even more importantly—reuse.
Switch to online bill payments.
Buy a reusable water bottle instead of the plastic ones.
Air dry clothes whenever possible
Take quicker showers
Adjust your thermostat one degree higher in the summer and one degree cooler in the winter.
Go vegetarian at least once a week. (It requires 2,500 gallons of water to produce one pound of beef, and factory farming generates more greenhouse gas emissions than all the cars, trucks, trains, ships, and planes combined!)
Question of the Day:
Do you ever worry about the future of our planet?
Do you make an effort to be environmentally-conscious by recycling or bringing reusable bags to the grocery store? I try to do as much on the above list as possible, and I've definitely gotten better in the past few years (especially about taking faster showers!). I'm good about biking or walking for errands, as well as turning off lights. Admittedly, though, there's more I should be doing– turning my computer off every night, using the oven less (difficult, given my job), buying local… I'm really going to make an effort to try harder, because the future of this planet is important to me.
Tomorrow: a breakfast recipe! 🙂