It's the chocolate protein shake that tastes like a chocolate milkshake…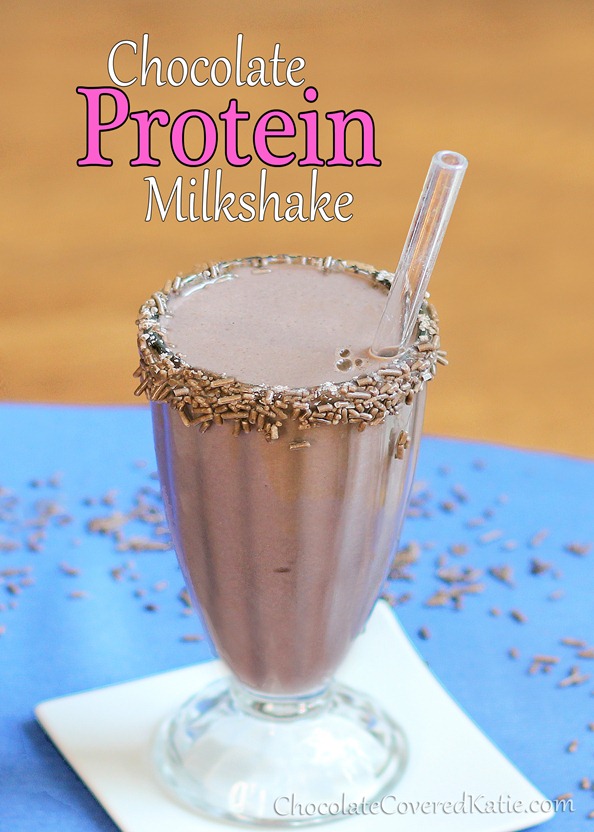 And because there's actually no protein powder in the recipe, you don't get that chalky aftertaste present in most chocolate protein shakes.
You just feel like you're drinking a chocolate milkshake.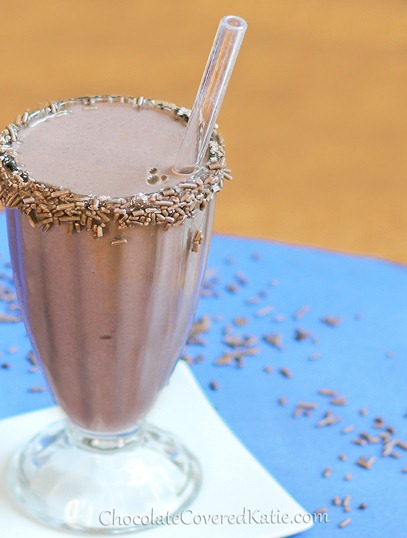 Yes, a chocolate milkshake. Hopefully I didn't worry you with my last post.
Today also happens to be National Chocolate Milkshake Day!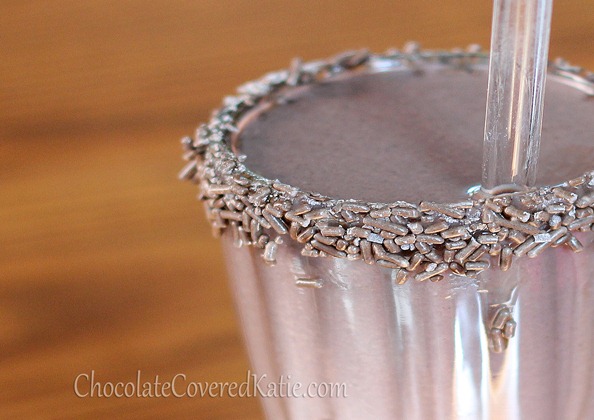 Chocolate "Protein" Milkshake
(serves 2)
2 tbsp cocoa powder (10g)
1 cup Mori-Nu firm tofu (Click for: Soy-Free Version) (240g)
1 1/2 tsp pure vanilla extract
scant 1/4 tsp salt
up to 2 cups milk of choice (480g) (less for a thicker shake.)
sweetener of choice: such as 2-3 tbsp liquid sweetener or sugar, or stevia extract to taste
optional, for an even richer shake: 2 tbsp peanut butter or other nut butter, or 1 tbsp veg or coconut oil (If using the nut butter option, it will be even higher in protein!)
Combine everything in a blender, and blend until super-smooth. If you don't have a blender, perhaps you could try using soft tofu and skipping the blending step, but I've not tried this. You can also try another type of tofu; however, Mori-Nu has less of an aftertaste—and my testers and I found that you can't taste it at all in this recipe! As for the milk, Silk almondmilk works well, and I'm sure many other types of milk will also be good, but I can only vouch for the Silk because it's what I've tried.
View Chocolate Protein Shake Nutrition Facts
Do you ever use protein powder?
And do you have a favorite brand or flavor? I've never found a favorite brand, so I rarely use it. There's a small packet of SunWarrior chocolate sitting in my kitchen I haven't tried yet. Maybe that'll be the one; but if not, I'm perfectly happy to continue without. Contrary to popular belief, it's quite easy to get enough protein on a vegan diet. Here's a list of some High-Protein Vegan Foods.
Link of the Day: