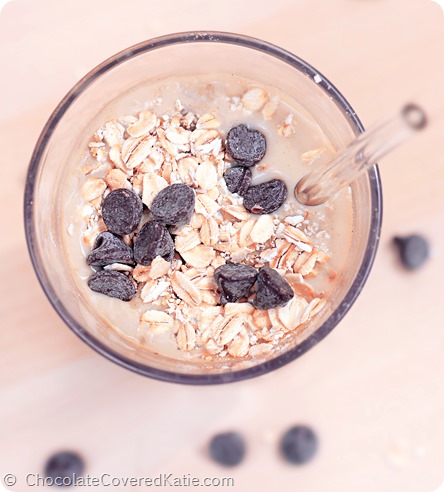 Liquid cookie dough.
These are the only words to properly describe the taste and texture of this thick cookie dough protein shake – it's like drinking cookie dough through a straw.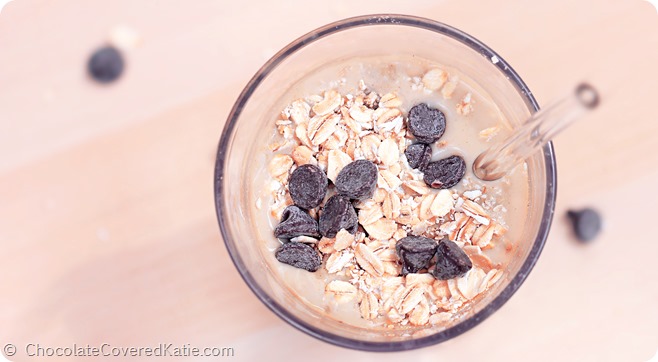 Welcome to… Cookie Dough Week!
Every single recipe posted on the site this week will revolve around chocolate chip cookie dough. Since a few of the recipes might be a little more advanced, I wanted to start the week off with something quick and easy. Readers often request more recipes with protein powder, so it's been added to the protein shake today. (If you're not a fan of protein powder, I do also have a recipe for a protein-powder-free Chocolate Chip Cookie Milkshake, published many years ago on the blog.)
My kitchen has been a fun place these past few days; I've worked on recipes for everything from cookie dough cupcakes to cookie dough crème brulee to cookie dough candy bars. Hope you are as excited as I am for cookie dough week!!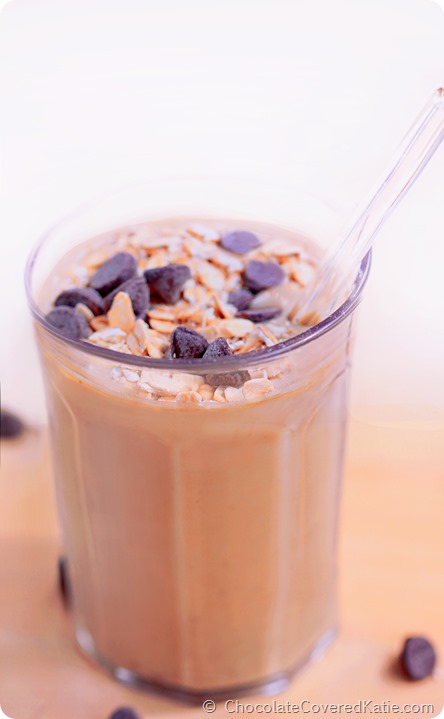 Cookie Dough Protein Shake
1 cup milk of choice (240g)
1/8 tsp salt
1/8 tsp baking soda (this is for flavor)
just over 1/4 cup vanilla protein powder (I used Vega) (24g)
sweetener of choice (such as 1 tbsp sugar or 10 NuNaturals vanilla stevia drops – more if using an unsweetened protein powder)
6 drops maple extract (for flavor – can be omitted)
raw oats and chocolate chips for garnish, if desired
Blend all ingredients except garnishes together until smooth. Garnish as desired. Thickness will depend on your brand of protein powder. For a thicker protein shake, I like to freeze the 1 cup of milk ahead of time in an ice cube tray, then use the frozen milk as the milk of choice in the recipe– it adds thickness and a chilled ice-cream-like quality to the protein shake.
—-> Protein Shake Calories and Nutrition Facts <—-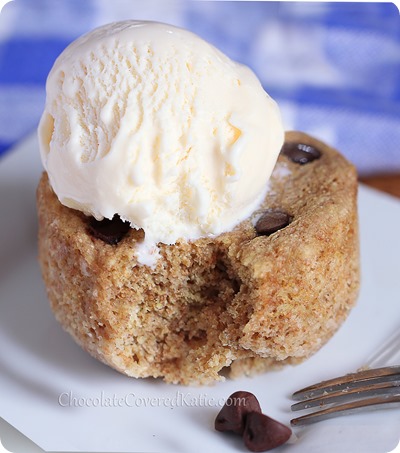 Link of the Day: Single Serving Cookie Dough Mug Cake – can be made in less than 5 minutes
You know… in case you want some food to go with your protein shake. 😉