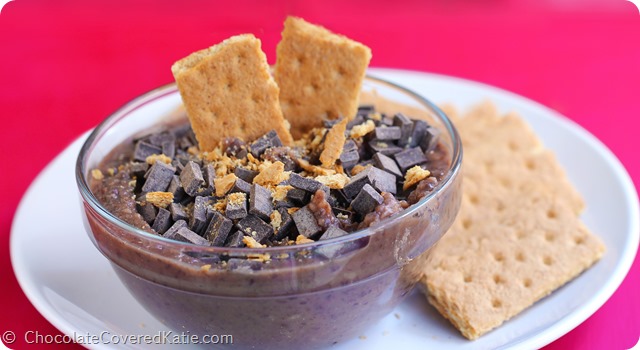 Continuing on with our Nutella Recipe Week.
The following recipe is completely amazing! It tastes pretty much like you've just stirred a heaping spoonful of Nutella into a batch of gooey and unbaked brownies. Who could resist something like that? Except maybe people who don't like brownie batter… Is there even such a thing as a person who doesn't like brownie batter?
Maybe I don't want to know 😕
If you're willing to share, this recipe is highly recommended as a good dessert for any potluck, barbecue, or party, as it is quick to make, easy to transport, and always well-received by guests. But it's pretty hard to share!
In any case, I've had a lot of fun with Nutella week and hope you all have too. There are more Nutella recipes still to come (Nutella Ice Cream, Nutella Frosting, Nutella Fudge Brownies…), so I'll try to incorporate these into future theme weeks. In the meantime, I hope you enjoy the brownie batter dip!
(Adapted from the Cookie Dough Dip and Black Bean Brownies.)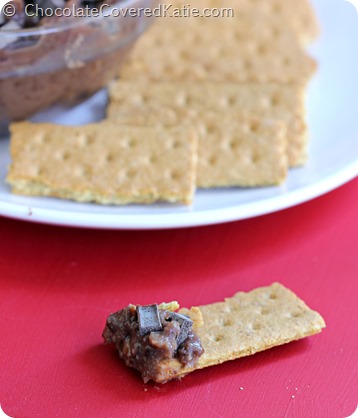 Nutella Brownie Batter Dip
1 1/2 cups chickpeas or white beans (1 can, drained and rinsed very well) (250g after draining)
1/8 tsp baking soda
1/4 tsp salt
2/3 cup granulated sugar of choice or xylitol
1/16 tsp stevia (see chart) OR 2 additional tbsp sugar of choice
1/4 cup rolled oats
1/3 cup chocolate-hazelnut spread or Healthy Nutella
1/4 cup milk of choice
2 tsp pure vanilla extract
1/2 cup chocolate chips, plus extra for the top if desired
In a high-quality food processor, process all ingredients except the chips until smooth. (Use a blender if you must, but I cannot vouch for the results.) Stir in the chips, then serve with sliced fruit, graham crackers, gingersnaps, or anything else you wish. Or just eat with a spoon! Store leftovers in the refrigerator for up to 5 days.
—> View Nutella Brownie Batter Dip Nutrition Facts <—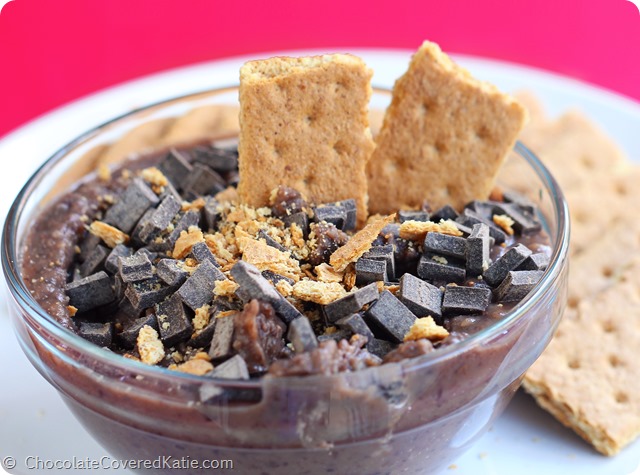 Question of the Day:
What would you like to see as the next theme week?
Ice Cream week? Chocolate Chip Cookie Dough week? Cupcake week? Sweet Potato week? Avocado week? Single-Serving week? I'm starting to plan the next theme week now, so feel free to leave a comment with anything you'd like to see next!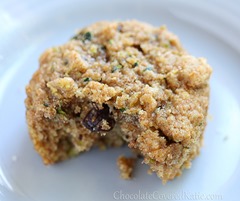 Link of the Day: Chocolate Chip Zucchini Muffins – the healthy breakfast muffin