Imagine yourself eating your favorite granola…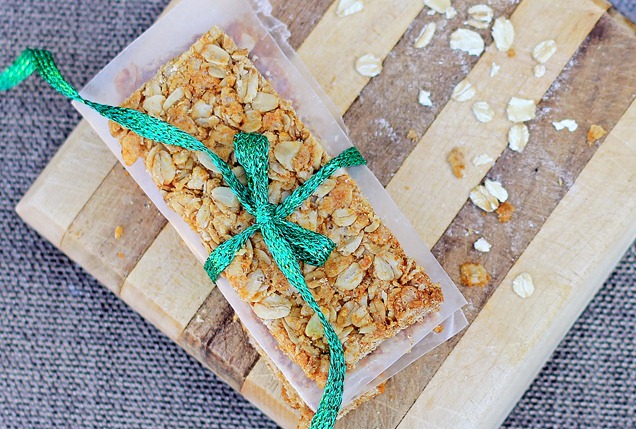 Now imagine eating your favorite granola… in the form of a granola bar! Nature Valley Granola Bars… Do you know the ones I'm talking about?
Those crunchy bars in the green wrappers? My friend Sarah calls them "horse food" because they're made up of oats and sugar—things that horses like to eat. But the following granola bar recipe is much too good to share with horses. Sorry, horses.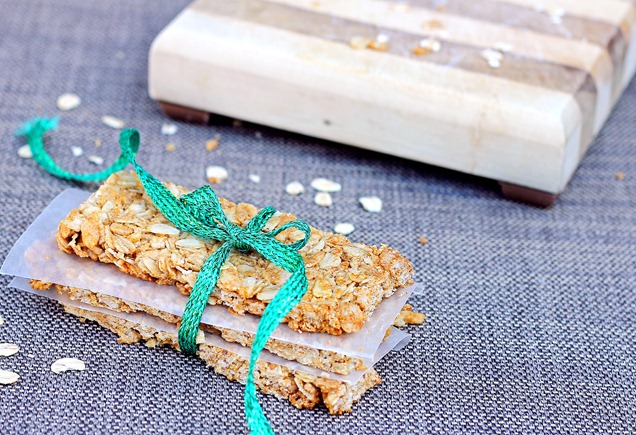 Soccer Fuel
When I was in high school (it seems like a lifetime ago!), I played on the varsity soccer team, and our daily practices fell right after school. So I got in the habit of grabbing a bar—often a Nature Valley granola bar—to munch in the locker room while dressing out.
I'd completely forgotten about my past with Nature Valley until a few days ago, when I tasted an attempt at what was supposed to be a chewy granola bar.
"Woah, these taste exactly like Nature Valley oats-n-honey bars," my roommate proclaimed after trying a bite. "Except, maybe these are even better!" (She quickly proceeded to eat two whole bars.)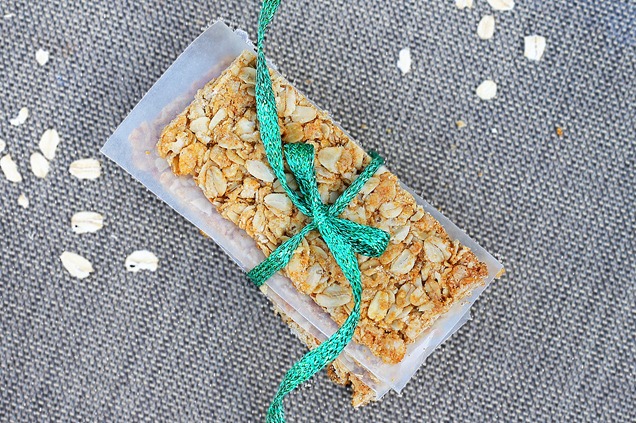 Nature Valley Granola Bars Recipe
Category: Healthy & Gluten-Free Recipes
1 cup rolled oats
1/4 cup rice crispies (I used brown rice crispies)
3 tbsp oat flour (You can make your own by grinding oats in a food processor*.)
1/4 tsp salt
1/4 tsp baking soda
1/2 tsp pure vanilla extract
2 tbsp coconut oil or veg oil
3 tbsp agave or other liquid sweetener
1 packet stevia (or 1 tbsp dry sweetener)
Preheat oven to 350 F. Combine dry ingredients, then mix in wet. Transfer to a 7×5 baking dish (lined with parchment paper), and press down. Squish HARD. Hard hard hard. Then cook for around 18 minutes. Wait at least 20 minutes before trying to cut into bars. *If making oat flour, measure the 3tbsp after grinding.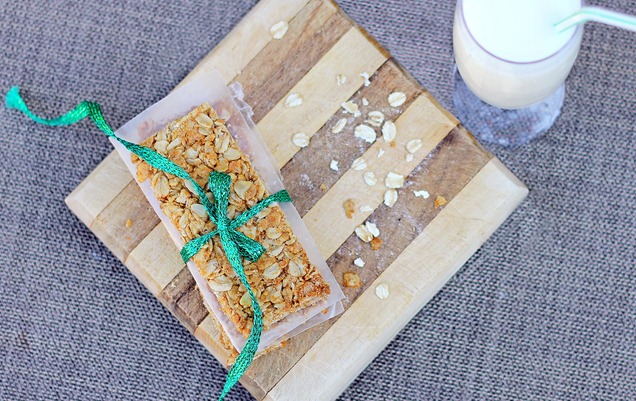 Other bars I've done: