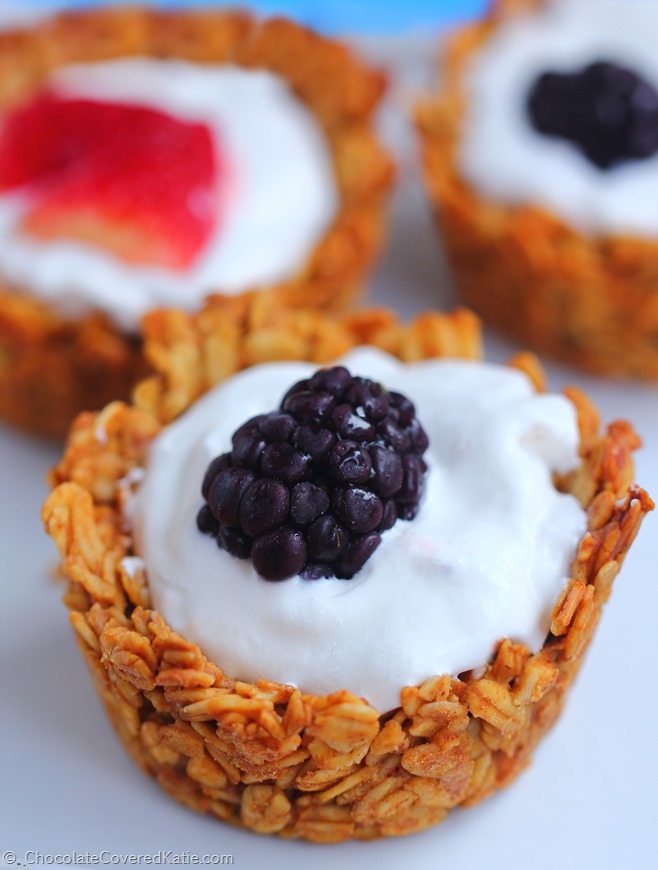 Today is the official release date of the book!
I know many of you mentioned wanting to look through the book before purchasing, and if you head towards your local Barnes and Noble today, you are finally now able to pick up a copy of the actual book! Look for it in the cooking section of stores like Barnes and Noble; it's now available without having to preorder and wait. More details can be found here:
The Chocolate Covered Katie Cookbook Page
This is all so crazy exciting to me, but the last thing I want to do is turn you away by making this blog into a never-ending promotion of my new book.
Therefore, to summarize: Buy my book if you love dessert; forgive me for maybe mentioning it a few too many times because I'm so excited; and please enjoy today's new recipe!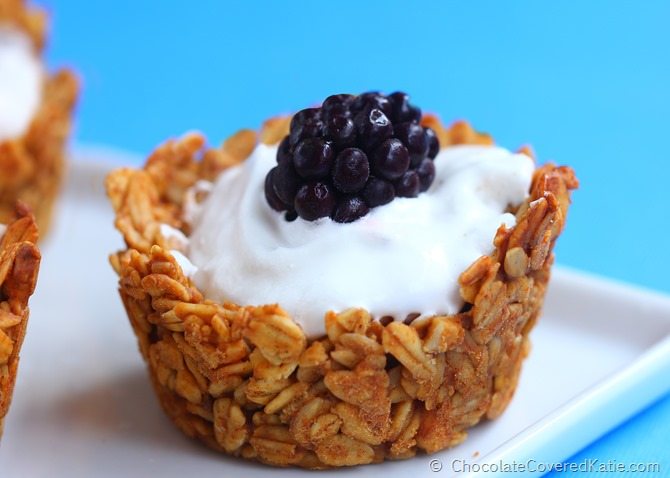 Seriously, though…
How cute are these breakfast granola cups?!
Just 6 ingredients, you can fill them with absolutely anything you choose, and they are surprisingly easy to make. Plus, leftovers can be frozen for a rainy day.
Also… how cute would they be at a brunch party?!?
I kind of want to have a brunch party now, just for an excuse to make them.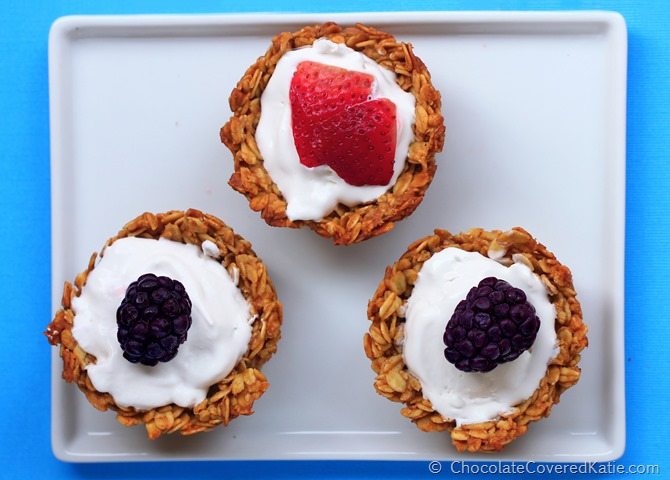 Breakfast Granola Cups
Customizable Breakfast Granola Cups
Yield:
6 to 7 large, or 16 mini granola nests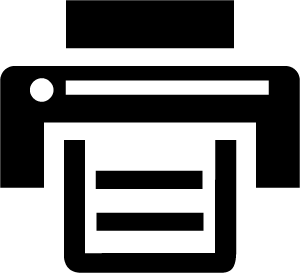 Print This Recipe
[mrp_rating_result show_count="false" show_rich_snippets="false"]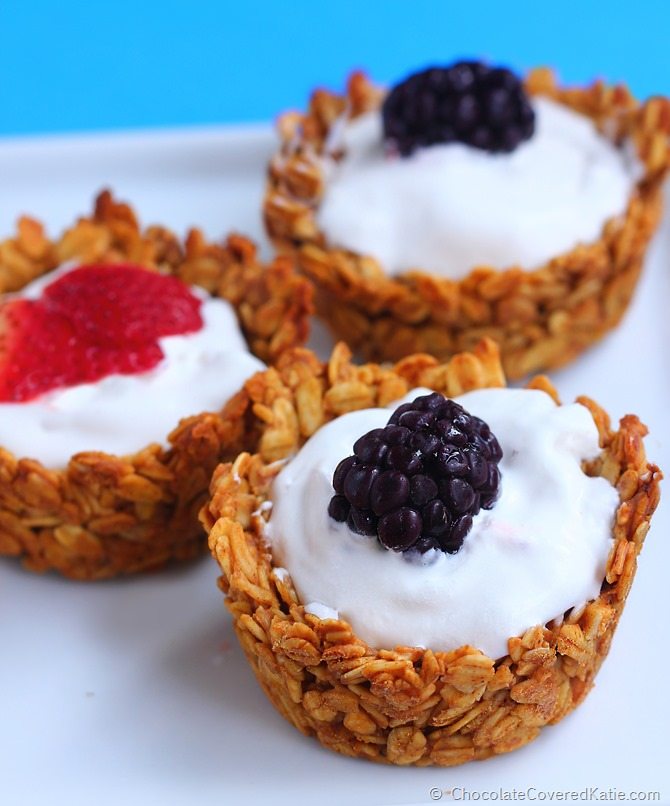 Ingredients
1/4 cup applesauce or mashed banana
1/4 cup agave or honey (vegans: use agave)
1/2 tsp pure vanilla extract
1/2 tsp cinnamon
1/4 tsp salt
1 1/4 cup rolled oats
yogurt of choice OR any of my 35+ healthy pudding recipes
Instructions
Grease a muffin tin or mini muffin tin, and set aside. Whisk together the first three ingredients in a bowl. In a separate bowl, stir together all remaining ingredients. Combine the bowls, stirring until evenly mixed. Portion the batter into the muffin cups, pressing up the sides. It may look a little crumbly, but that will be remedied by the next step. Put the muffin tray in the fridge for at least an hour. Then preheat the oven to 330 F. Take the muffin tin out and press the sides very firmly again. Bake granola cups 12 minutes, take out and press the sides into the muffin tins again with a spoon. To prevent crumbling, let sit 20 minutes before attempting to remove from the tins. These can also be frozen and thawed, if desired.
Link Of The Day: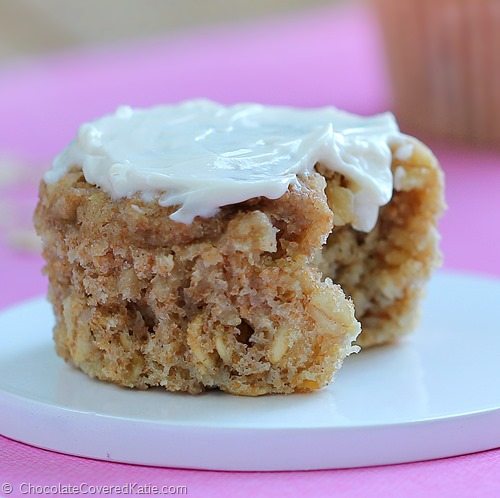 Homemade Oatmeal Muffins – healthy & whole grain