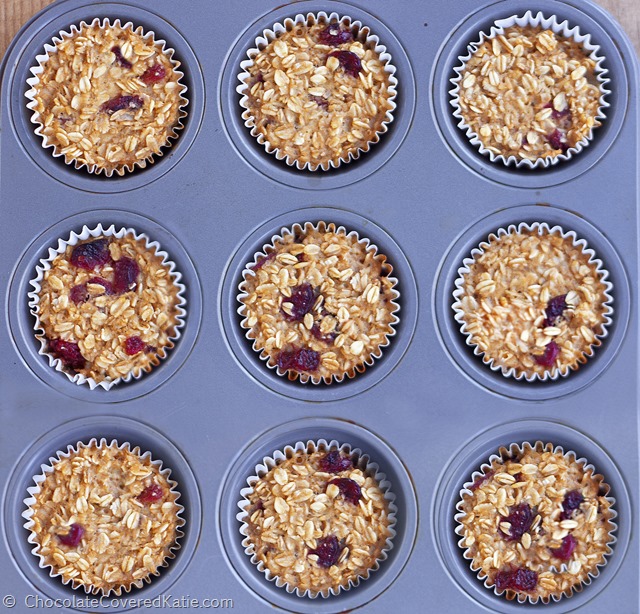 Exactly two years ago…
Two years ago, I published what is now the #1 most viewed recipe on my entire blog.
To date, the post has gotten over 450,000 facebook likes and almost 130,000 repins, with more people writing in every day to say how much they love the recipe!
So today seemed like the perfect time to debut these portable trail mix breakfast cupcakes–chock full of wholesome ingredients, just like the famous originals. These cupcakes can easily go in a lunchbox, and their fiber will keep you full for hours!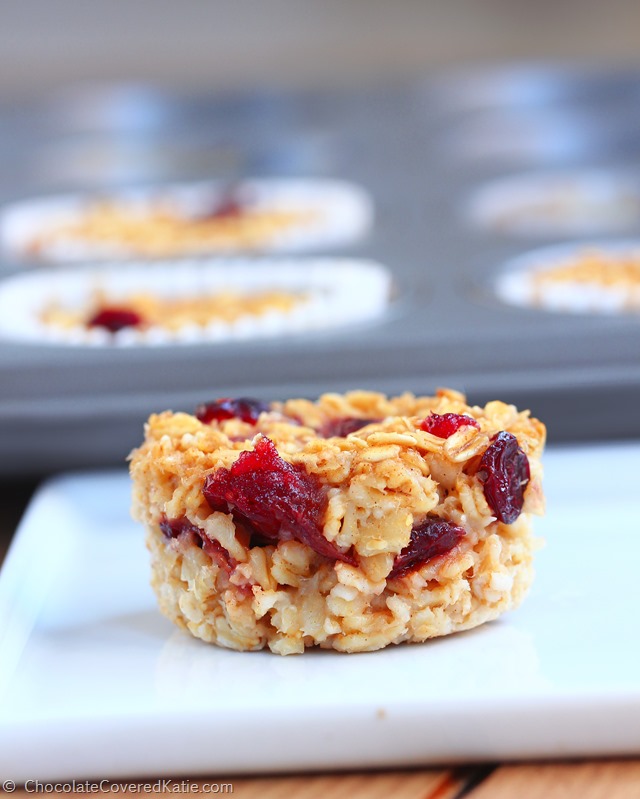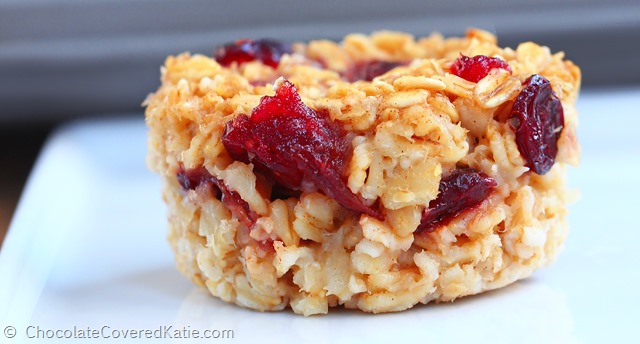 And, just like the originals, they are egg-free, dairy-free, gluten-free, and can be oil-free and sugar-free as well.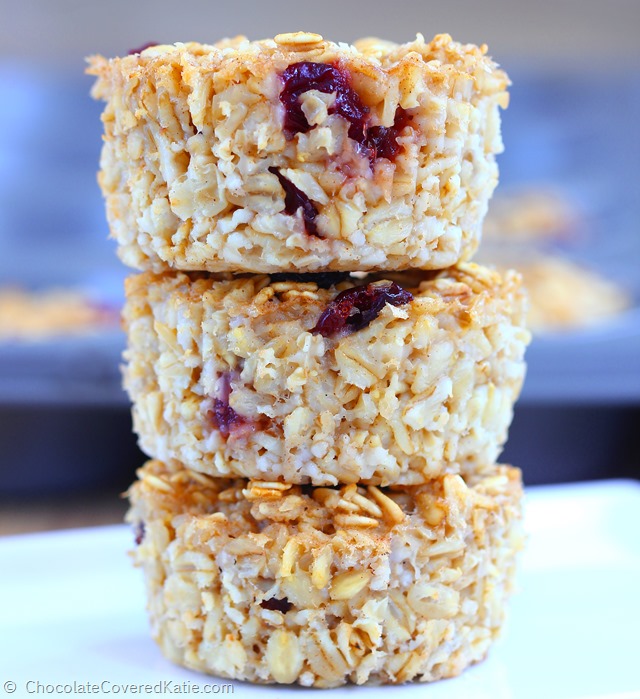 On-The-Go Breakfast Oatmeal Trail Mix Cupcakes
Makes 11-12
2.5 cups rolled oats
1 1/4 cup over-ripe mashed banana OR applesauce
1/2 tsp salt
1/2 tsp cinnamon
1/16 tsp uncut stevia OR 2 1/2 tbsp pure maple syrup, agave, or honey
1/2 cup dried cranberries or cherries or raisins, chopped small
2 tbsp wheat germ or flaxmeal (or oat bran)
1 1/3 cup water (If using the liquid-sweetener option, scale water back by 3 tbsp)
1 1/2 tbsp oil OR more applesauce
1 tsp pure vanilla extract
Preheat your oven to 380 F, and line 11-12 cupcake tins. Combine all dry ingredients in a large mixing bowl, and stir very well. In a separate bowl, whisk together all liquid ingredients. Mix wet into dry, then pour the batter into the cupcake liners and bake 21 minutes. Broil 3 additional minutes, then let cool. If you let them cool overnight, they will no longer stick to the liners. Leftovers can be refrigerated or frozen and reheated.
Link Of The Day:
Chewy Granola Bars – 3 Minutes