One Lucky Duck Two Lucky Girls
The other day, I took a quick trip to NYC to meet with Jessica, a real-life friend. Jess and her family just so happened to be in the city this week, and I was so close that I couldn't not meet up with her. We decided to try "One Lucky Duck" for some snackage.
As soon as I saw the coconut pudding, I recalled a certain Raw Coconut Crème Pie, also from NYC.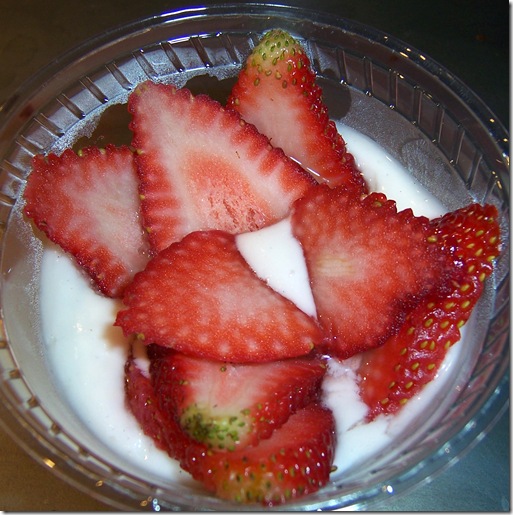 Obviously I love chocolate above all else. But I can make chocolate confections at home. So I went with pudding for my One Lucky Duck dessert. It was good, but it didn't hold a candle (cafe) to the Coconut Crème Pie.
Jessica decided on a chocolate-covered purchase: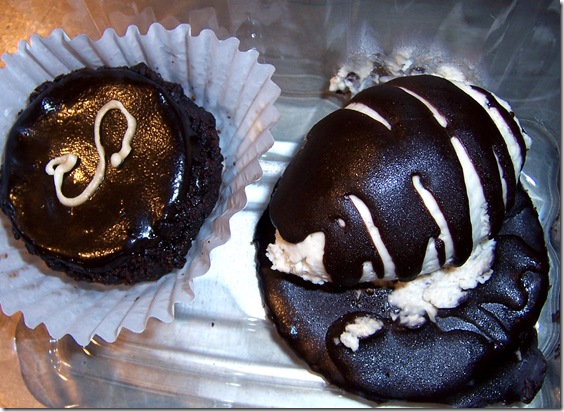 On the right, Jessica's One Lucky Duck Mallomar. And the Sachertorte she brought to take to her sister is on the left. I thought the mallomar filling was too sweet. (Jess let me try.) But Jessica devoured it, so I guess she liked it! Neither of us liked the high prices. But hey, when are raw desserts ever cheap?