The Vita-Mix hugs a fruit
May I present:Vegan Black Forest ice cream, in honor of Hug a Fruit Month.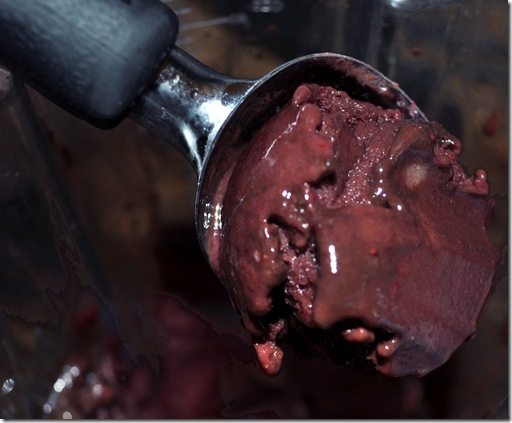 It's a pretty similar recipe to my Chocolate-Strawberry Ice Cream.
Look, I made chocolate-cherry art: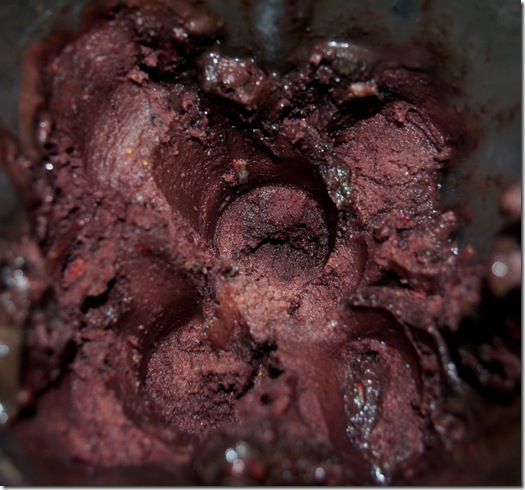 Black Forest Ice Cream
(Makes about 2 cups)
Ingredients:
8 grams (about 1 and 1/2 T) Hershey's Special Dark (For most recipes, I use regular cocoa powder, as it has more antioxidants. But the Special Dark tastes much better in this recipe.)
4 grams (about 1 T) Amazing Grass Super Chocolate powder (Or skip this and just add more  of the Special Dark cocoa)
scant 1/3 cup non-dairy milk (I use almond milk. If you don't have a Vitamix, you may need to add more liquid for the mixture to blend.)
2-6 ice cubes (I use 6)
1 bag frozen cherries (or strawberries or other berries) (about 250 grams)
If you have a bigger sweet tooth than my non-existent one, feel free to add sweetener
To make it look like real ice cream, use the Ice Cream Trick.
Throw everything in the Vita-Mix and blend!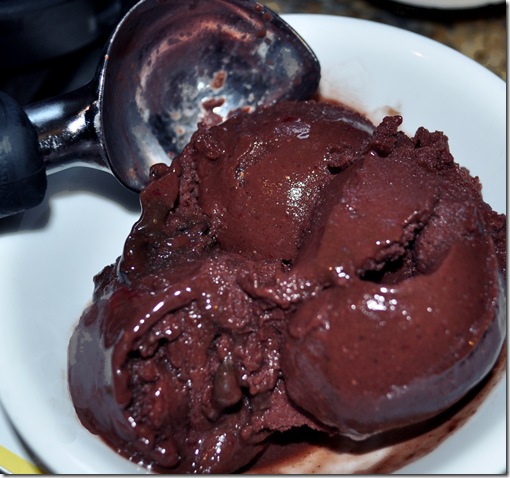 Optional Ideas:
Either before or after blending, throw in some chocolate chips
Sprinkle coconut shavings on top of the finished creation.
Change up the fruit—use raspberries and you'll be rewarded with a dessert reminiscent of those famous raspberry jelly truffles.
Add some chopped, frozen banana pieces (or just sub banana for the berries… and you can add some peanut butter too)
Use chocolate syrup instead of cocoa powder
For an even more decadent ice cream, use melted chocolate chips in place of the cocoa powder.
Thank you mucho, Vita-Mix Ice Cream Trick.