This fudgy deep dish chocolate brownie pie is seriously epic…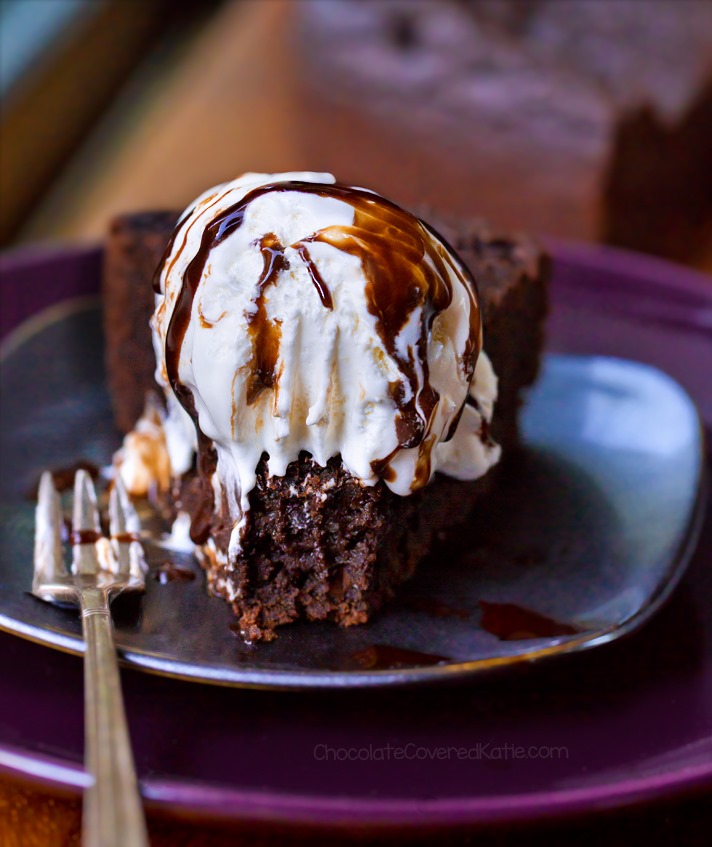 Brownie Deep Dish Cookie Pie
Perfect For Birthdays
Holidays
Potlucks
Barbecues
Girls Night
Sleepover Parties
It's super quick and easy to make, and it tastes like a giant chocolate fudge brownie!
Also try these Black Bean Brownies – NO Flour Required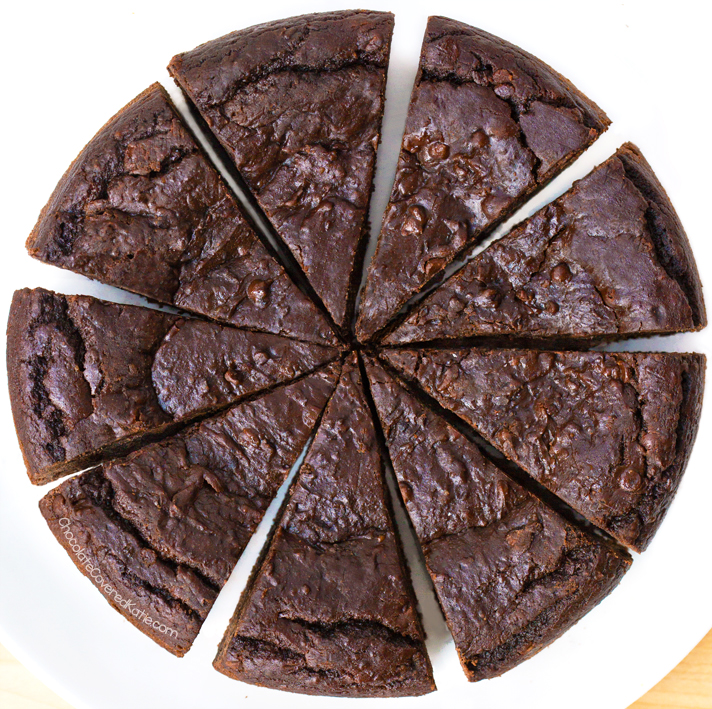 This is the perfect dessert for a crowd
The recipe was adapted from the famous Deep Dish Cookie Pie.
If you haven't tried that one yet, be sure to check out the above linked recipe, because it gets some of the best reviews of any recipe on my blog, even from people who are usually skeptical of healthy desserts.
It's one of the first things I recommend to people who are new to healthy or vegan baking and don't know where to start.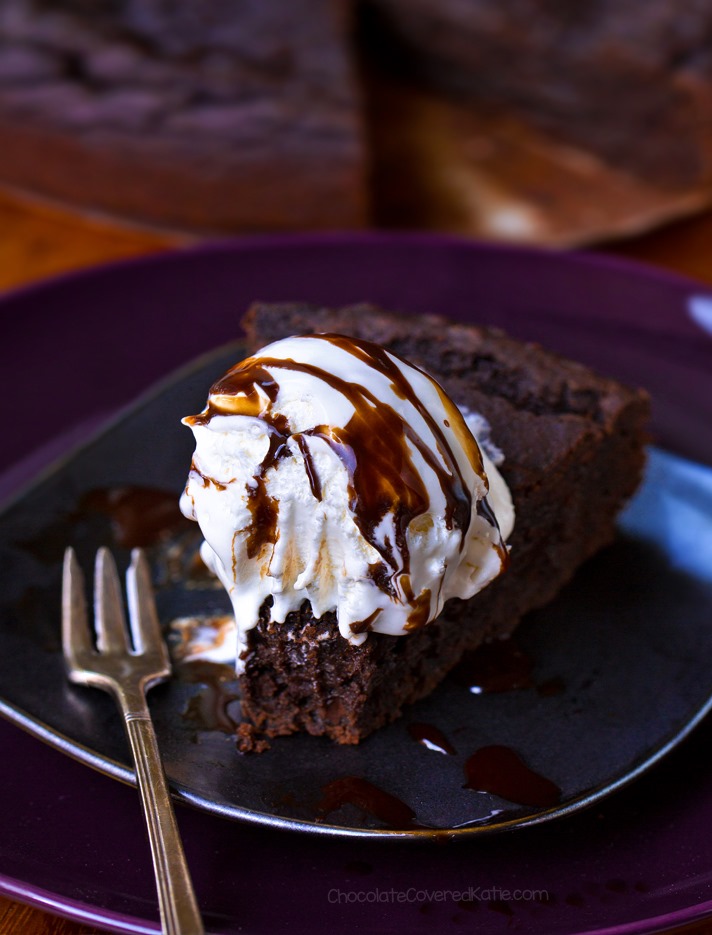 The only real question I have right now is:
Can I eat this deep dish chocolate pie for breakfast, lunch, and dinner, every day for the rest of the year???

Optional Topping Ideas:
Fresh Berries
Okay so I just realized that only one of those things on the list isn't ice cream. Apparently I really like ice cream.
(View The Recipe Video Above)

Tips For Baking Success
1. Check off all of the ingredients as you add them, to ensure you don't accidentally skip over one that's easy to miss.
2. This pie tastes even better the day after it's made, so I recommend not even tasting it until the next day, if you can wait!
3. If you're new to bean-based desserts, I know the concept sounds like something only health nuts would love, but I promise that if you rinse the beans very well and follow the recipe to the letter (i.e. not making substitutions or cutting back on ingredients such as the chocolate chips or even the salt), people who don't know it isn't a traditional butter-and-flour dessert will absolutely not be able to tell.
I hadn't originally planned to post the recipe this week, but it was such a hit when I brought it to a Halloween party on Saturday that I wanted to get it up on the blog as soon as possible. How I waited more than seven years before posting a chocolate version of my most popular non-chocolate recipe, I'm not really sure, but this fudgy chocolate pie was definitely worth the wait.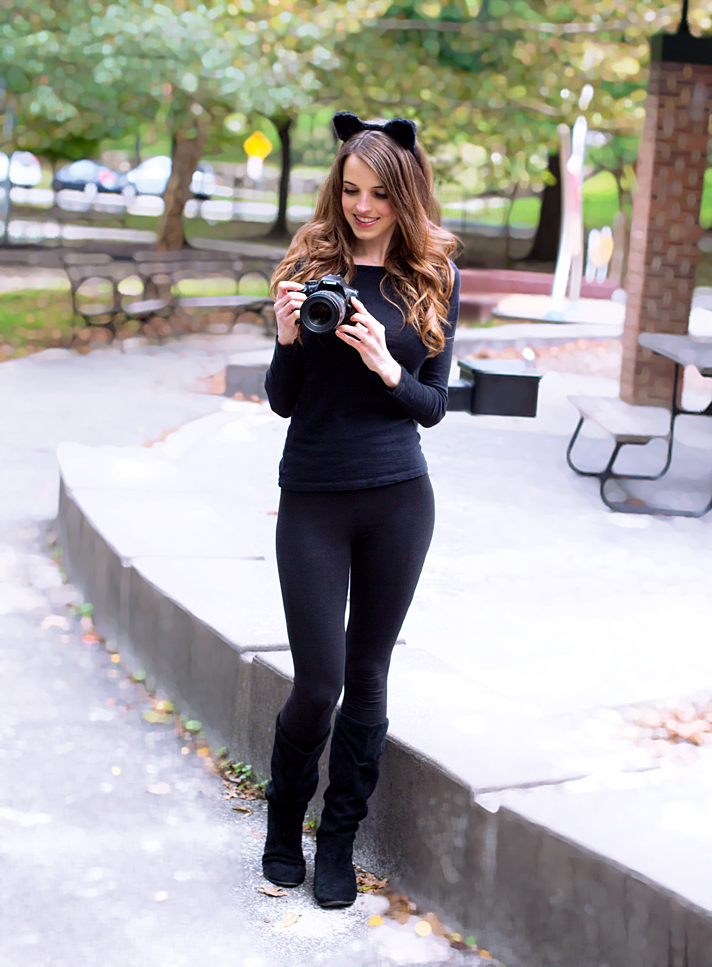 I love Halloween because it covers three of my favorite things: puns, dressing up, and consuming as much chocolate as you can.
Every year, my goal is to think of a pun-themed costume that doesn't already exist on the internet (challenging because pretty much everything exists on the internet by now!). All this costume took was buying a pair of cat ears from Target. Cat ears + camera + repeating what everyone around you says = Photocopy Cat.
Alternative ideas I brainstormed included avocad-ghost, zom-babe, pho-tiger-apher, and Iron Mermaiden. If only Halloween were more than once a year.
(Here are some behind-the-scenes photos from the party)


Deep Dish Chocolate Brownie Pie
This giant fudgy dark chocolate brownie pie is perfect for any party.
Ingredients
2

cans chickpeas or white beans

1/3

cup

cocoa powder

2

tbsp

dutch cocoa

(can replace with regular if not available)

loosely packed 2/3 cup flour

(white, oat, spelt, almond, sorghum, etc.)

1/4

cup

applesauce,

or yogurt such as coconutmilk yogurt

1 1/3

cup

sugar

(For keto, try this Keto Cake)

3

tbsp

oil

or 1/4 cup nut butter of choice

2

tsp

pure vanilla extract

2

tsp

baking powder

1/2

tsp

each: salt and baking soda
Instructions
*I recommend using a food processor if you can – This is the food processor I use for my recipes. Many commenters have had success using a blender, so you can try that at your own risk, keeping in mind that both the taste and texture are better if using a food processor.

To make the pie: Drain and rinse beans very well. Preheat oven to 350 F. Grease a 9-inch springform, and set aside. Process all ingredients in a food processor until completely smooth – chocolate chips can go in before or after blending. Spread into the pan, and bake 35 minutes (or 20 minutes for super fudgy). Let cool, then refrigerate a few hours for it to firm up (refrigerate fudgy version overnight). As mentioned earlier, the pie has better texture and tastes ten times better the day after it's made, so I highly recommend not even tasting it until then if you can wait! The pie is great for parties because it can be made the night before, is easy to transport, and can be served without needing refrigeration. For freshness, I do like to refrigerate leftovers.

View Nutrition Facts
Now Available – Chocolate Covered T-Shirts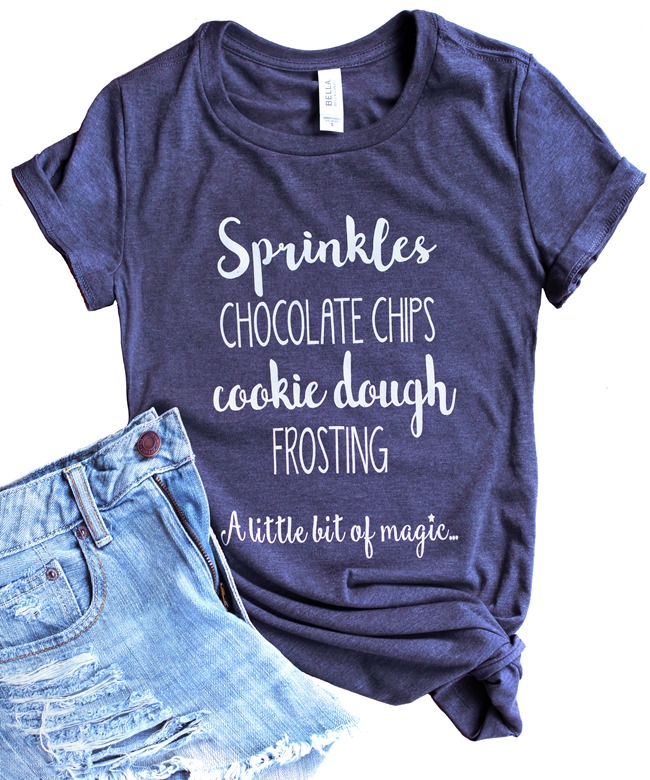 Find On Amazon (Prime Free Shipping)
50% profits from each shirt sold go to charity
Trending Right Now: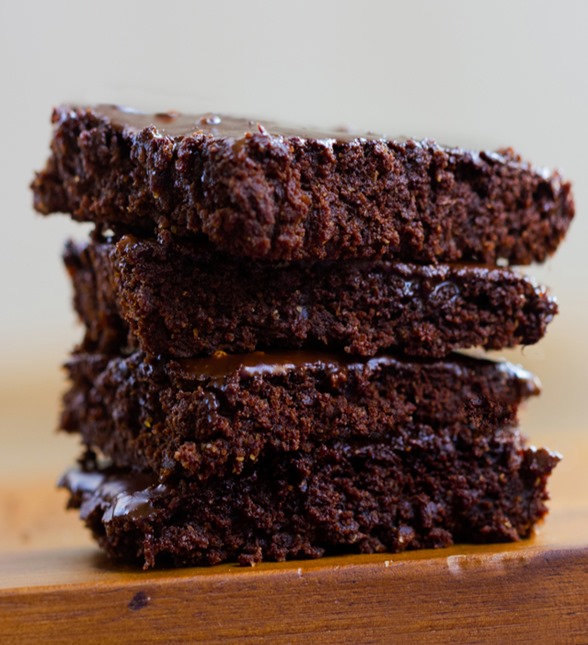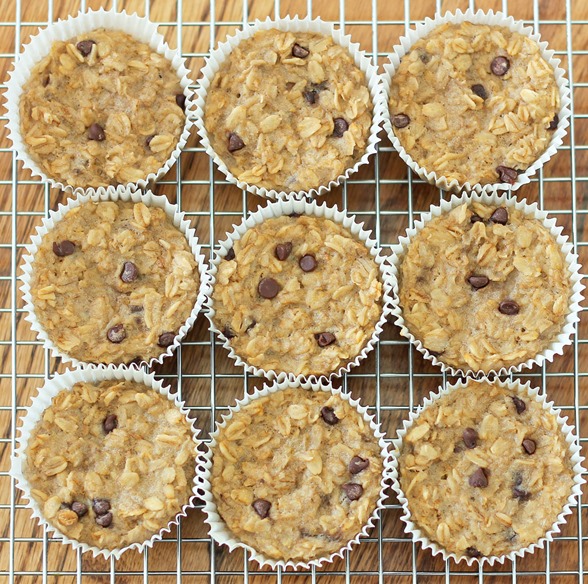 Breakfast Oatmeal Cupcakes To-Go