So what exactly is cheese bread?
It's hard to describe. It's light and soft and fluffy… similar to cornbread… but without the corn… although I guess you could add corn if you wanted to… hmmm that's not a bad idea… cheesy cornbread…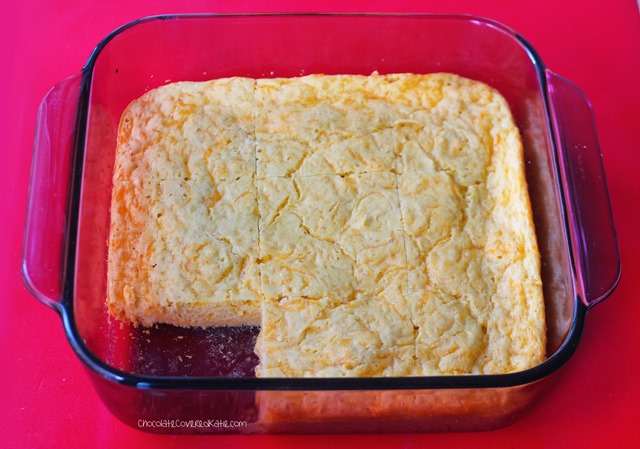 Perhaps you've noticed, the ellipsis is my favorite literary device.
My mind is like a child who can't sit still. Before I finish one thought, I've already moved on to the next. It's a little crazy, being inside of my mind…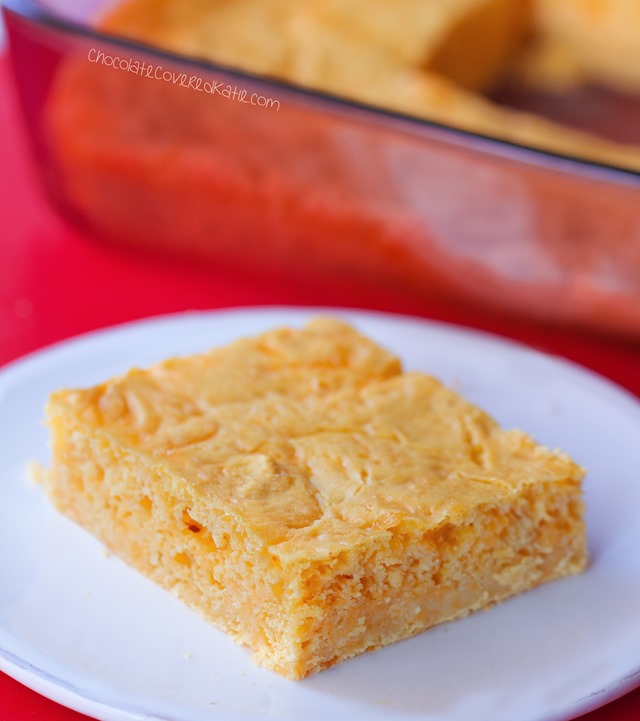 Ooh look, a squirrel!
Flourless Cheese Bread
(Makes 9 servings)
1 cup milk of choice
2 tsp vinegar
2 tbsp water or oil
1 tbsp ground flax
1 1/2 cups shredded cheese – such as Daiya vegan
1 cup garbanzo flour (Regular flour can be substituted) (120g)
1 tsp salt
1/2 tsp baking soda
1/4 tsp onion powder
pinch stevia OR 1 1/2 tsp sugar
Preheat the oven to 400 F. Grease an 8-inch square pan, then set aside. In a measuring cup, whisk together the first 5 ingredients and let sit at least 5 minutes. Combine all remaining ingredients in a bowl, and stir very well. Pour wet into dry, stir to combine, and pour into the prepared pan. Bake 21 minutes on the middle rack, then let cool before slicing and removing from the pan.
View Cheese Bread Nutrition Facts
And you thought I was kidding about the squirrel…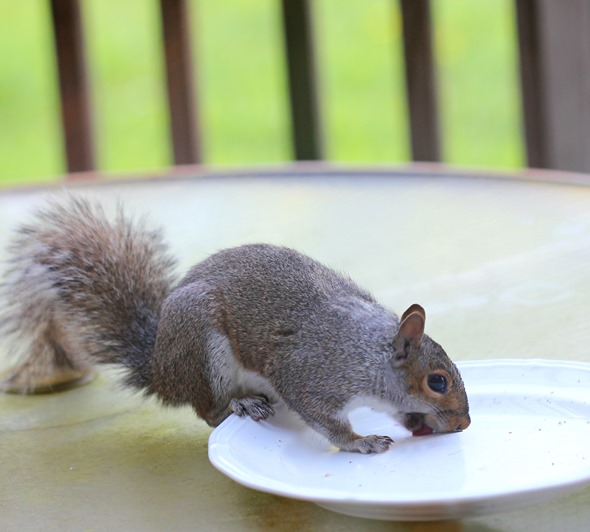 I wasn't.
LINK OF THE DAY: