Homemade Sweet Potato Burgers – a delicious and healthy plant-based meal that is packed with protein!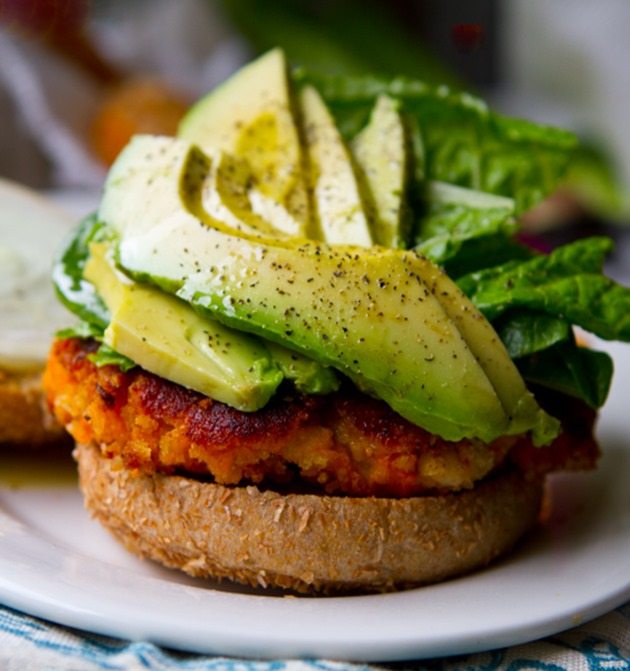 With Memorial Day coming up tomorrow, these hearty sweet potato burgers could not come at a more perfect time!
I chose to top mine with sliced avocado, butter lettuce, and homemade ketchup, with a side of my favorite Crispy Oven Baked Fries.
However, the veggie sweet potato burgers are also really good without any toppings at all… or even eaten like fritters without a bun or crumbled into a salad for a lighter option.
These sweet potato burgers by Kathy Patalsky are one of over 220 enticing recipes in her new cookbook, Healthy Happy Vegan Kitchen. Kathy's cookbook has everything covered, from appetizers to salads to the main event.
Being a sweet potato lover, I had to go for these burgers first, and the sweet potato burgers do not disappoint.
Don't have sweet potato? Try this Veggie Burger Recipe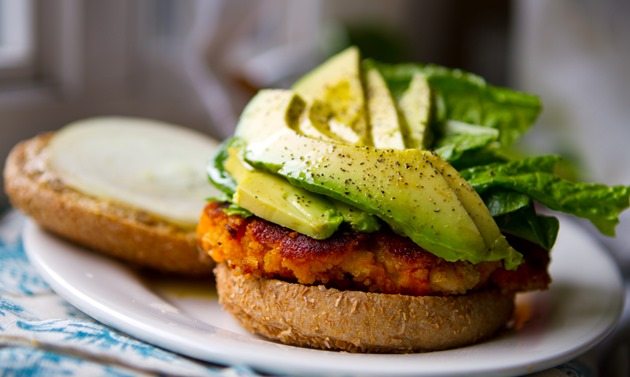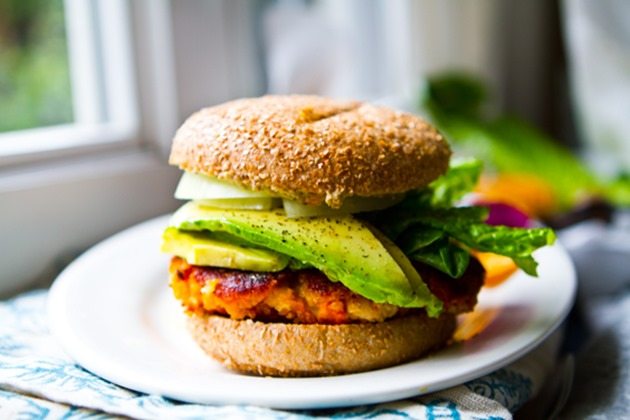 The book is a great source of meatless meal inspiration not just for vegans, but also for omnivores looking to incorporate more plant-based recipes into their weekly rotation.
You don't need to be 100% vegan to enjoy recipes such as Lasagna Verde, Veggie Pot Pie, or Mushroom Fajita Tacos.
Make the sweet potato burgers for yourself to see just how delicious a meatless meal can be.
The burgers can be gluten-free, soy-free, sugar-free, egg-free, and obviously vegan; but meat eaters seem to love these homemade veggie burgers too.
If your idea of a veggie burger is one of those hard and tasteless patties you microwave from a box, you absolutely need to try Kathy's sweet potato burgers.
They will forever change the way you think of veggie burgers!


Sweet Potato Burgers
This healthy sweet potato burger recipe is totally vegan, no eggs required.
Ingredients
1

medium sweet potato

1 1/2

cups

drained and rinsed canned cannelini beans

2-3

tbsp

oat or wheat flour

1

tbsp

tahini or nut butter,

softened

1

tsp

pure maple syrup,

or pinch stevia for sugar-free

1/4

tsp

garlic powder or spice blend

salt,

pepper, optional cayenne or other spices

optional 1-2 tbsp nutritional yeast

If frying: 1-3 tsp vegetable or coconut oil

optional 1/2 cup panko breadcrumbs or 1/4 cup cooked brown rice

toppings of choice
Instructions
Preheat oven to 400 F. Pole a few holes in the potato using a fork. Bake until sticky-sweet and very tender, about 1 hr. Remove skin and place the potato's flesh in a large bowl. Add beans, flour, tahini, maple syrup, spices, and seasonings to the bowl, and use a fork to mash. Cover and refrigerate until the mixture is firm enough to easily handle (15-20 minutes). The mixture will be soft and moist, so add the extra flour as needed (or fold in 1/4 cup to 1/2 cup breadcrumbs) until you can form patties. *If frying:* Heat 1 tbsp oil over high heat in a sauté pan. Form 5 patties and coat them with the breadcrumbs, then place in the hot pan and cook 2-3 minutes each side or until browned. Transfer to a paper towel and let cool. *If baking:* Omit the panko coating, and fold in 1/4 cup cooked brown rice for added texture. Bake at 350 F on a greased baking sheet for 20 minutes. Burgers will be lightly browned.

View Nutrition Facts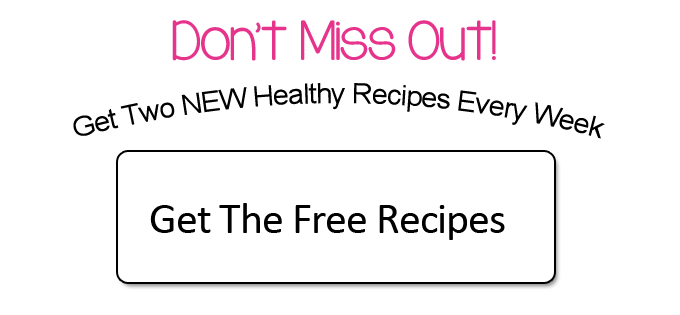 More Healthy Meatless Meals: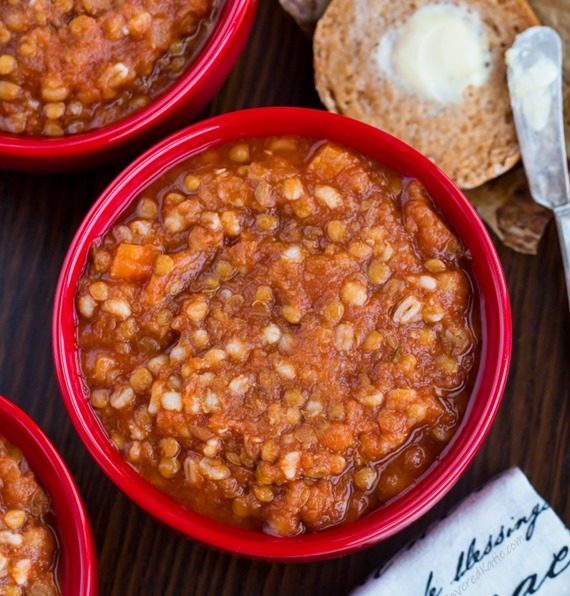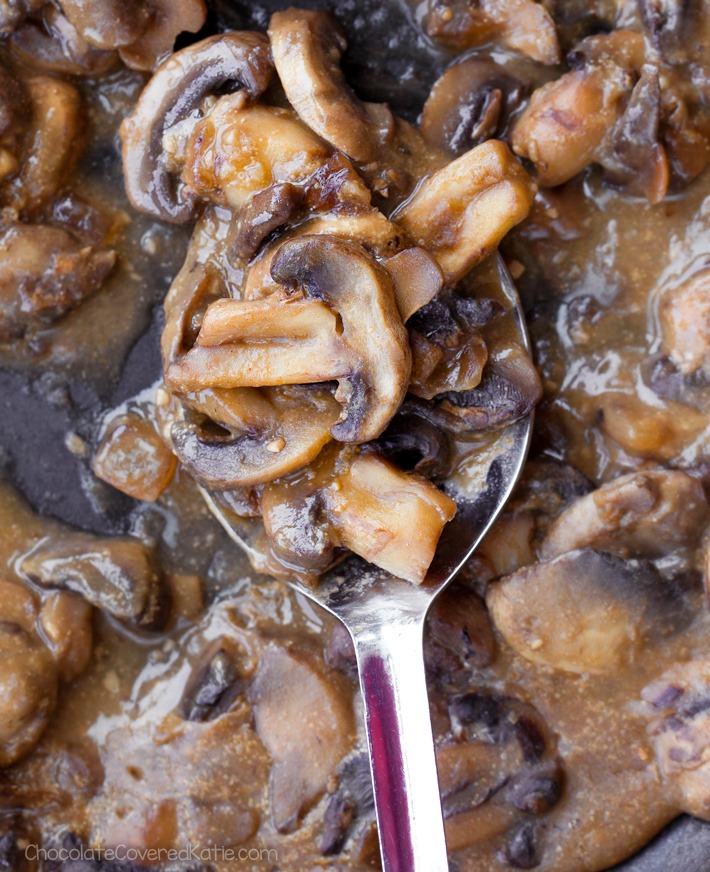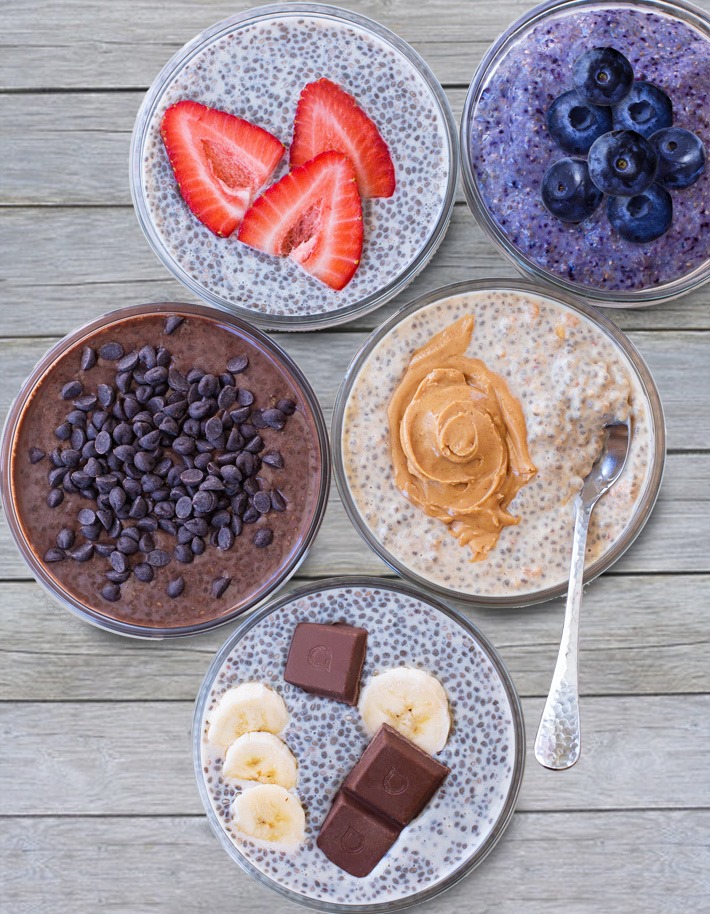 Chia Pudding Recipe – 5 Flavors
.