Part Two: Blogging Tips
Click if you missed Part One: How to write a successful blog.
The second part in the blogging series pertains to a blog's specific message or theme. When people ask me for tips on writing a successful blog, this is one of the things I stress: Make sure you have a clear understanding of your own blog!
Can you guess what my blog is about?
Did you say something along the lines of healthy dessert recipes?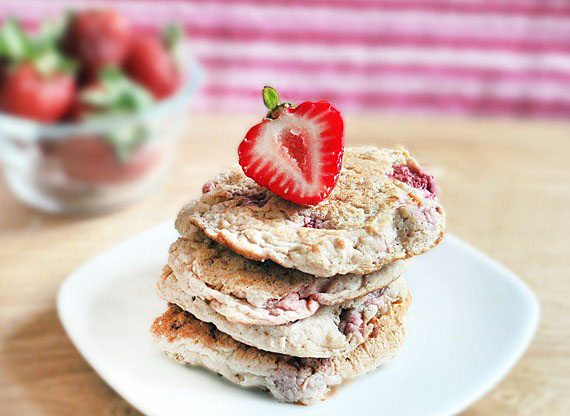 Recipes such as my Strawberry Shortcake Pancakes.
What is your blog about?
1. There are thousands (millions?) of blogs out there. What makes your blog unique? What would make readers want to come back? If readers are unclear about your blog's purpose, they won't know whether or not they'll enjoy future posts and thus might not feel compelled to return.
2. If your blog's purpose is to hold yourself accountable for what you ate or to help organize your thoughts, and you therefore don't care if no one else ever reads, it's perfectly fine to post without rhyme or reason. However, even if you don't want more readers, knowing your blog's purpose can help you to understand what types of posts you love writing the most.
For example: In my own journey to find my blogging voice, I experimented with the style of "this is what I ate" posts. But I wasn't having fun with it. When I took a good look at the posts I most enjoyed writing (the posts I couldn't wait to publish), they were all dessert posts! So I decided, "If this is what I really love, why am I not only writing these posts? Why waste my time creating posts on subjects for which I have no passion when I could be publishing my favorite posts every single day?"
How to figure out your blog's theme:
Ask yourself the following questions:
What makes your blog unique?
Fill in the blank: My blog is about __________.
What are the reasons you blog? Why does your blog exist?
What can people expect to find when they read your blog?
For example, when readers click on my blog, they can expect to find a good-for-you dessert recipe that tastes downright naughty.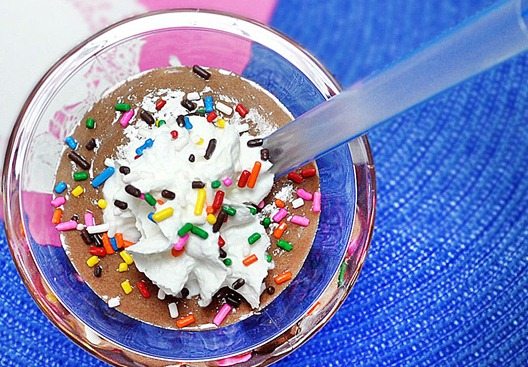 Like Healthy Milkshakes.
Lately it seems I could write an entirely new blog based solely upon the theme of bean-dessert recipes.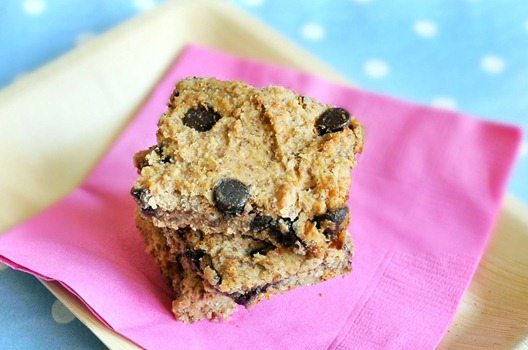 Such as the Chocolate Chip Blondies.
What is your blog about?
Or, if you had a blog, what would it be about? Recipes? Fitness? Family? A "what I ate" diary? A combination of some of these? What are your favorite subjects to post about?
Once again, if you missed it, here's part one: Tips for Food Bloggers