Julie Andrews had it right.
The beginning is a very good place to start.
I wish we could jump right to part 2 and talk photo flair. (Ribbons! Flowers! Glitter!)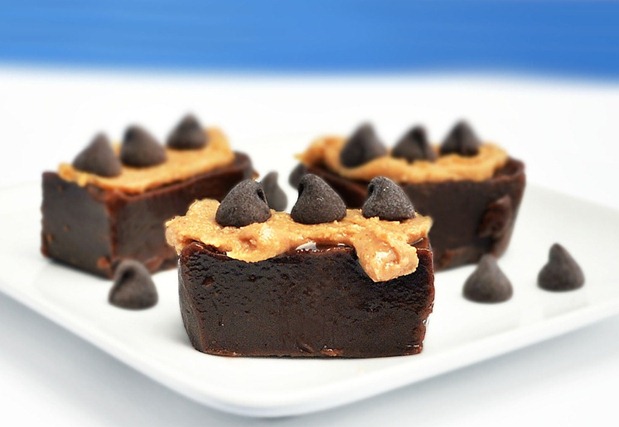 In the above picture: Chocolate-Peanut Butter Fudge.
I often skip through the first few steps while reading directions. (I'm especially notorious for skipping directions when assembling something. Does anyone else do this?)
Unfortunately, skipping directions in an attempt to save time can occasionally backfire, leaving me confused and even costing time in the long run.
So let's start at the very beginning…
Food Photography: The Basics
Good news!
You do not need to have a fancy digital camera to take advantage of these tips. I haven't taken any photography courses, and therefore it would be ridiculous for me to offer you technical tips on how to work your digital camera.
What I can offer are some basic photo-styling tips you can use with any camera. These tips are all ideas I've learned from experience; trial and error.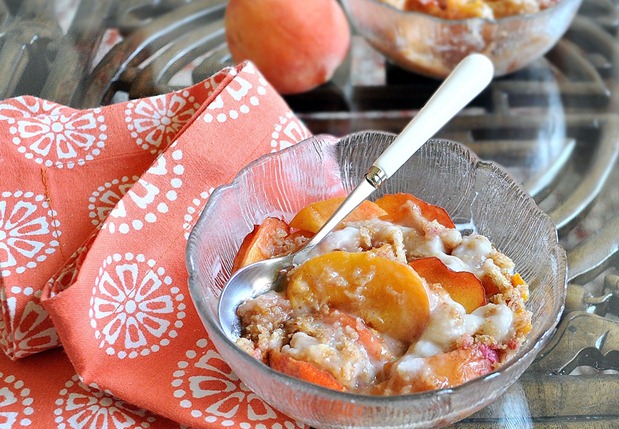 Photo taken with natural light: Peach Breakfast Cobbler.
Tip #1: Listen to Nelly Furtado
Turn off the lights! That goes for your camera's flash too.
When photographing food, keep the flash off at all times. Walk around and try to find the area in your home that has the most sunlight. I take photos almost exclusively in my living room, and usually somewhere around 11-4pm, because this is where/when I've found the best lighting conditions. Sometimes I take photos outside, too. Overcast days are great for this; too much sunlight can cast ugly shadows and make your photos look harshly overexposed.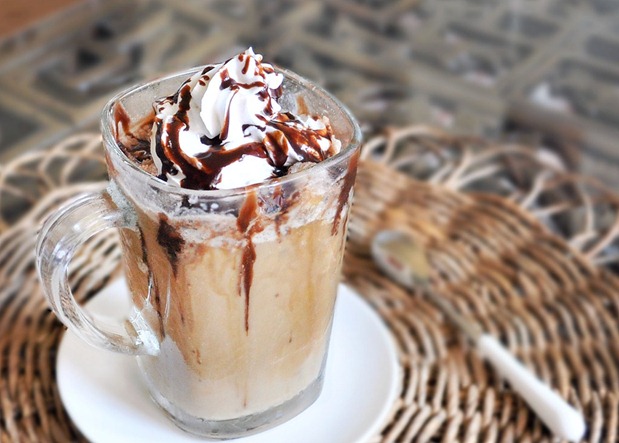 Photo taken in my living room: Healthy Starbucks Frappuccino.
Tip #2: Keep it Steady!
You'd be surprised at just how much havoc a tiny shake of the camera can wreak on a shot. It baffles and frustrates me they're doing away with viewfinders in point-n-shoot cameras, because holding the camera right up to your face allows you to be much steadier than if you hold the camera way out in front of you, without anything to brace it.
If you have a tripod, use it. (Do as I say, not as I do. I have a tripod—somewhere—but am too lazy to set it up, and therefore never use one.) If you don't have one, or if you're lazy like me, make sure to keep the camera as steady as you absolutely positively possibly can.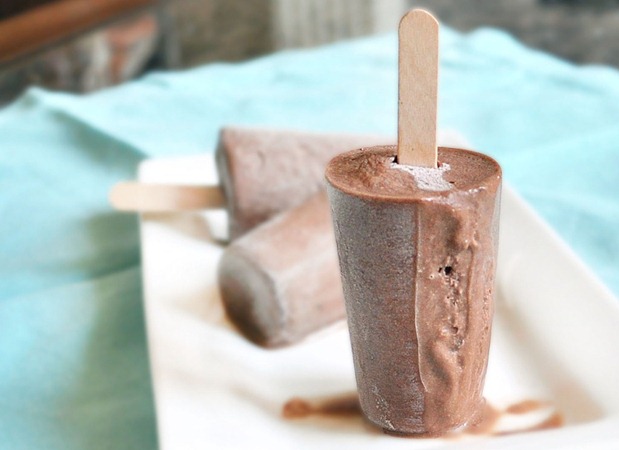 Above, on a white plate: Creamy Chocolate Fudge Pops.
Tip #3: White makes Right
Also known as the KISS principle ("keep it simple, stupid")
When I started out, I made the mistake of thinking fancy = better when it comes to dishware. In reality, if you look at the pros, they often use very basic dishware so that the food, not the plate, holds center stage.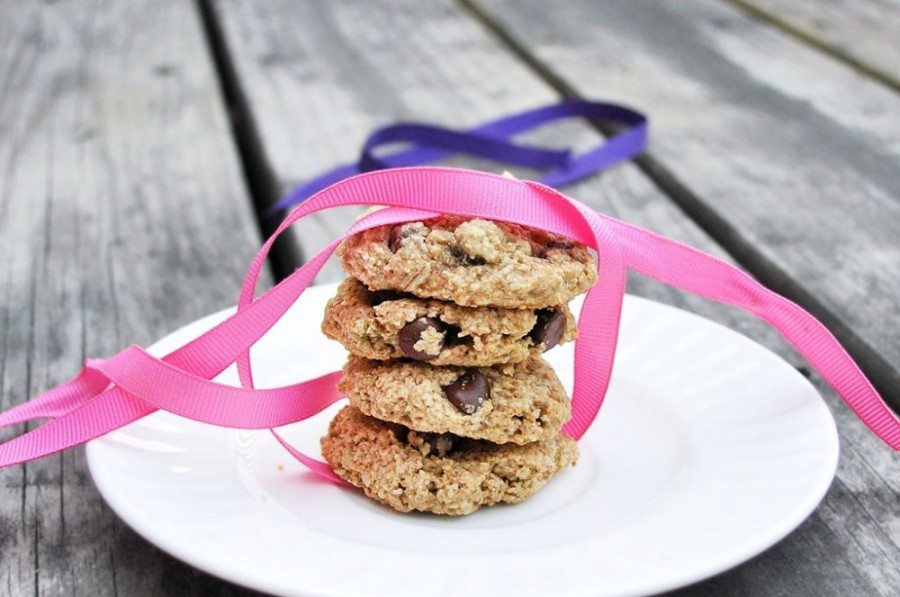 Above, Flourless Chocolate-Chip Cookies.
Questions of the Day:
Are you interested in photography at all?
And do you ever take pictures of your food? What are your favorite things to photograph: Food? People? Nature?