A delicious homemade & healthy Starbucks Frappuccino – without ever leaving your kitchen!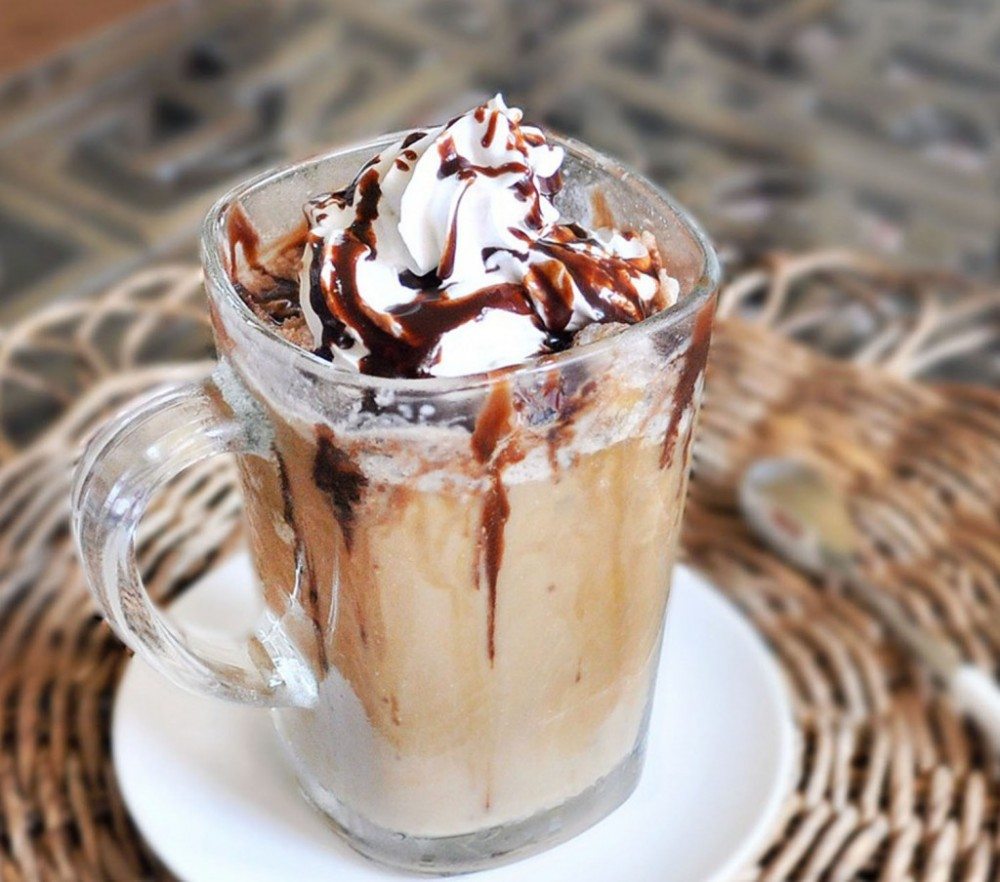 Starbucks is everywhere.
They are taking over the world with their muffins, their macchiatos, their passion teas… And, of course, their signature coffee Frappuccinos.
Here's a scary fact: one Starbucks Frappuccino contains 50 grams of sugar. That's more than twice the recommended intake for an entire day. The number is higher for a venti, and it doesn't even include whipped cream. According to the Starbucks website, even their lite Frappuccino somehow contains 23g of sugar. They're also $4 for one drink!
So here is an incredibly realistic copycat healthy Starbucks Frappuccino recipe that is both cheaper and much better for you: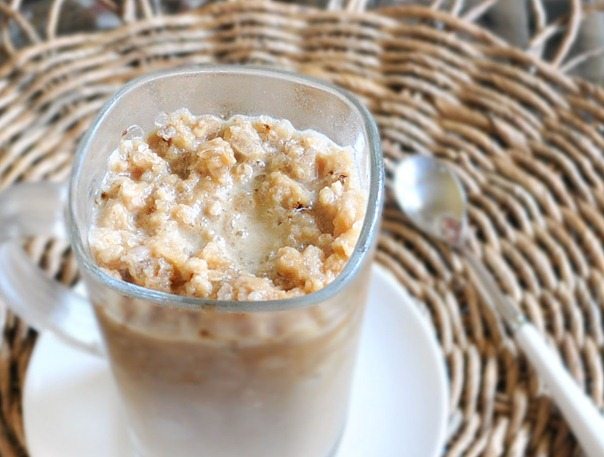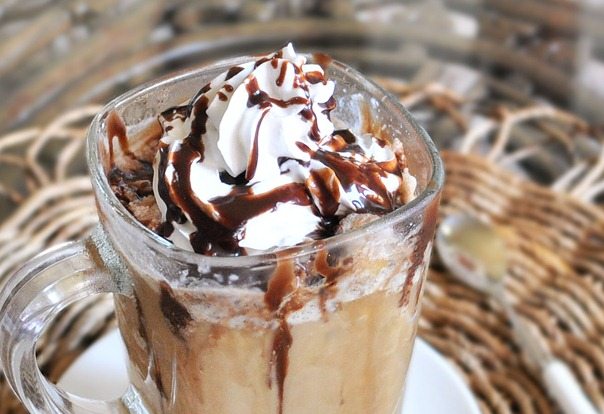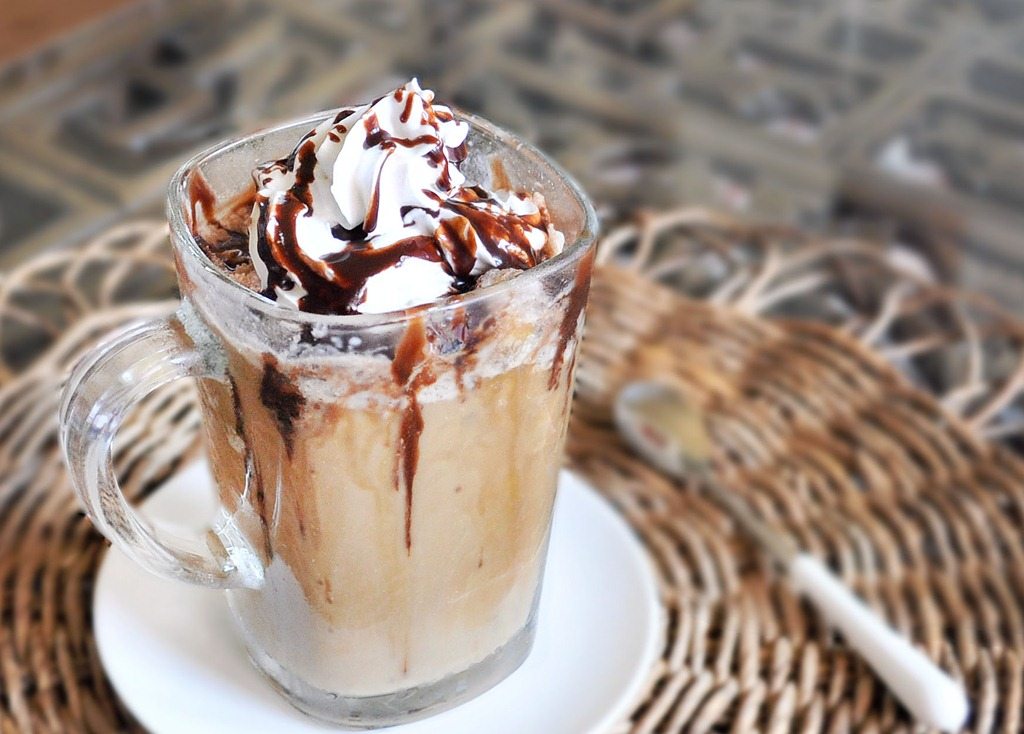 I don't mean to imply that it's a sinful thing to drink a Frappuccino once in a while. I simply wanted to give out a healthier—and cheaper—alternative in case anyone is interested in a lower-sugar, homemade and healthy Frappuccino recipe.
Even if you do try my recipe, it certainly doesn't mean you are never allowed to indulge in a real Frappuccino ever again… although you might not want to; all of my testers said this healthy Frappuccino recipe was just as good as the real thing!
Have you ever had a Frappuccino?
I've never been one of those people who has to have a cup of coffee in the morning. But when I was in college at Bryn Mawr, my friends and I'd often walk to Starbucks after class. So I got in the habit of ordering iced coffee… until I realized the caffeine was making it hard for me to fall asleep.
P.S. This goes really well with either my Healthy Banana Bread or my Blueberry Banana Bread.


The best part is that these healthy Frappuccinos do not taste healthy at all!

Healthy Starbucks Frappuccino
Healthy Starbucks Frappuccino
Yield:
2 large Healthy Frappuccinos
Print This Recipe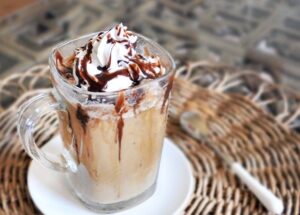 Ingredients
2 cups milk of choice
1/2 tsp pure vanilla extract
2 tsp instant coffee granules (I use Mt. Hagen decaf or regular)
1/16 tsp salt (don't omit)
sweetener of choice, such as uncut stevia or 2-3 tbsp sugar
optional: a reader suggested adding 1-2 tsp fruit pectin for even extra thickness
Instructions
Homemade Starbucks Frappuccino recipe: Mix the ingredients together in 1 or 2 shallow plastic containers. Freeze. (You could also use an ice cube tray.) Once frozen, pop the blocks out of the containers. Thaw until just soft enough for your blender to be able to handle it. Blend each serving individually, until desired slushiness is reached. Add extra sweetener if needed, but do NOT add ice! It will dilute the flavor. Pour into two glasses and enjoy. Feel free to add cocoa, cinnamon, berries, chai, banana, or other flavors if you wish to your healthy Starbucks Frappuccino. And don't forget to leave a review if you try it!
Also, I calculated that this recipe makes eight drinks for the price of about $3!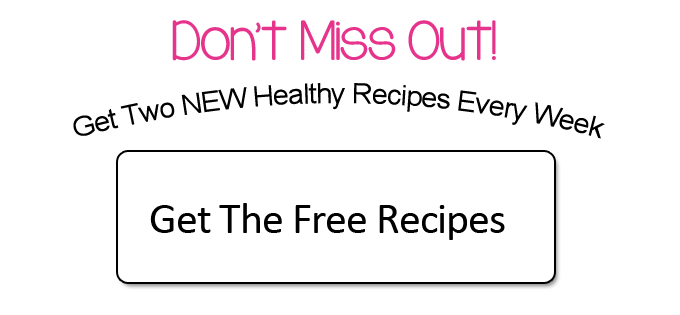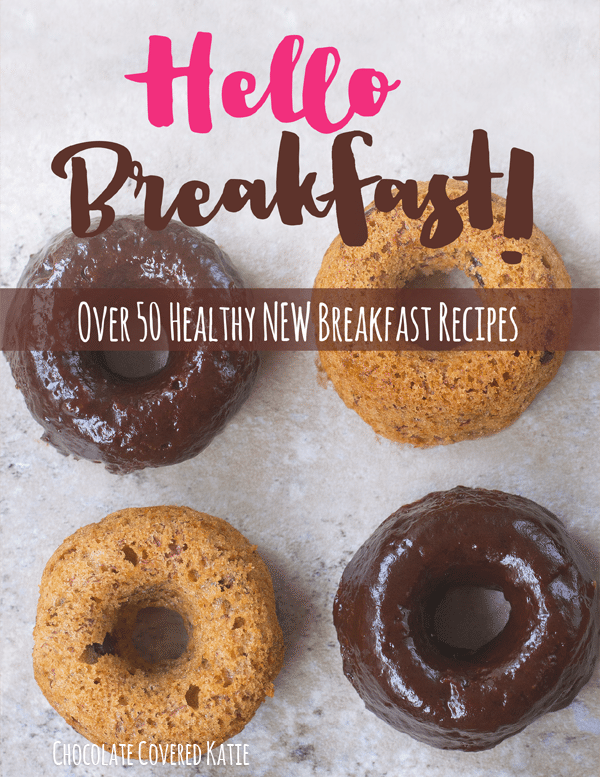 Links Of The Day: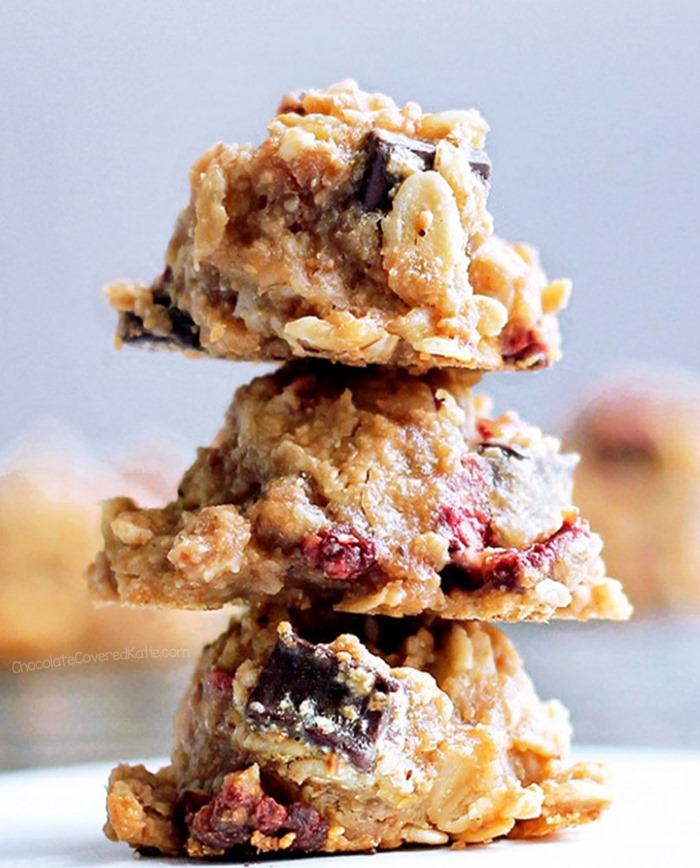 Breakfast Cookies – Super Healthy!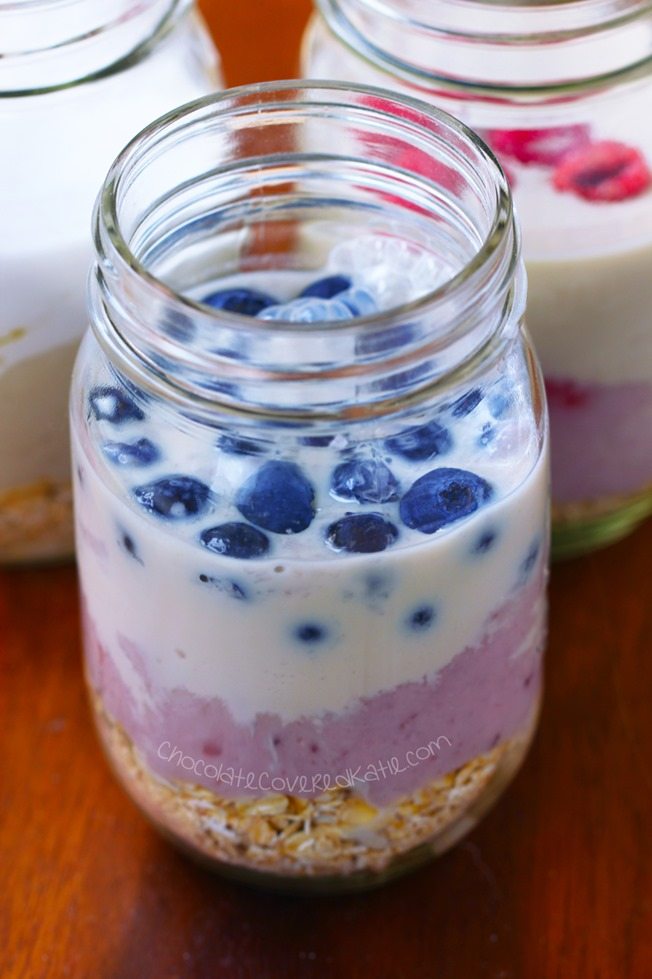 Overnight Oats – 5 NEW Recipes