*Heart*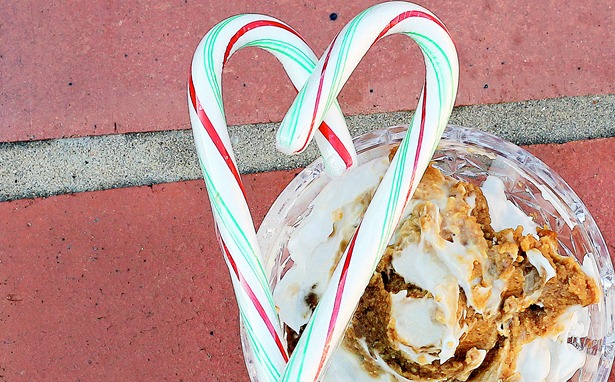 I *heart* gingerbread.
If pumpkin is the poster child for fall, then gingerbread is winter's darling. I kept this in mind as I blended up breakfast yesterday morning…  
A seasonal twist on my favorite Pumpkin Bread in a Bowl.
The following recipe reminds me of eating a thick slice of spicy-sweet gingerbread, hot out of the oven. But unlike a thick slice of gingerbread, the following cereal can be made in under five minutes. And there's not even a need to turn on the oven!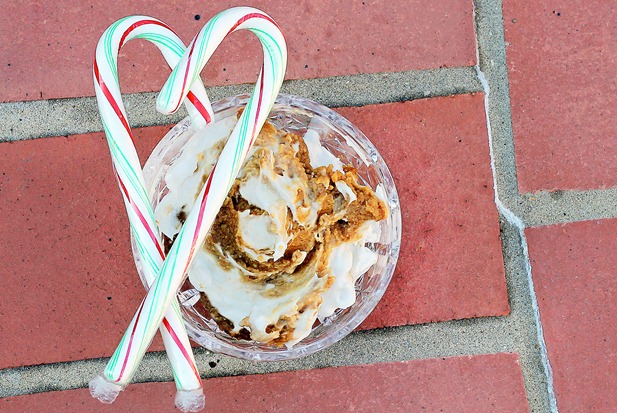 Pure comfort in a bowl.
Gingerbread Breakfast Cereal
(can be gluten-free)
1 cup flake cereal (I used Whole Foods' bran flakes. Feel free to sub your favorite cereal.)
1/3 c applesauce (or pumpkin or banana)
3/4 c milk of choice (I used almond milk)
1/2 tsp pure vanilla extract
1/4 tsp ground ginger
1/8 tsp salt
1/2 tsp cinnamon (also add a pinch of cloves and nutmeg if desired)
1 T molasses (I used blackstrap, but regular is fine)
additional sweetener to taste (such as stevia, sugar, or even maple syrup)
Blend all ingredients together. (I use a Magic Bullet.) The cereal will have a thin consistency at first, but if you leave it in the fridge (after blending) for even just 10 minutes, it starts to get really thick! I usually make it before I run, and it's the consistency of thick pudding by the time I return.
Click to see the Nutritional Information.
(Side notes: The cereal in the photos is mixed with my coconut whipped cream. Also, the recipe was difficult to photograph, but it tastes much better than it might appear in my photo!)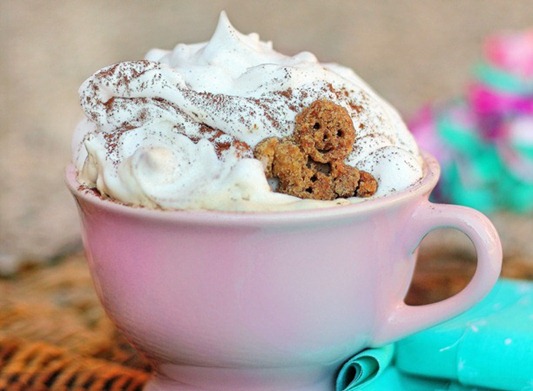 Serve with a Homemade Gingerbread Latte.
Question of the Day:
What flavors make you think of the holidays?
When I think of holiday flavors, my mind immediately goes to pears, peppermint, and eggnog. Oh, and gingerbread, of course!