These deliciously delicate chocolate lace cookies will be the hit of your next party – and they just so happen to be accidentally gluten-free!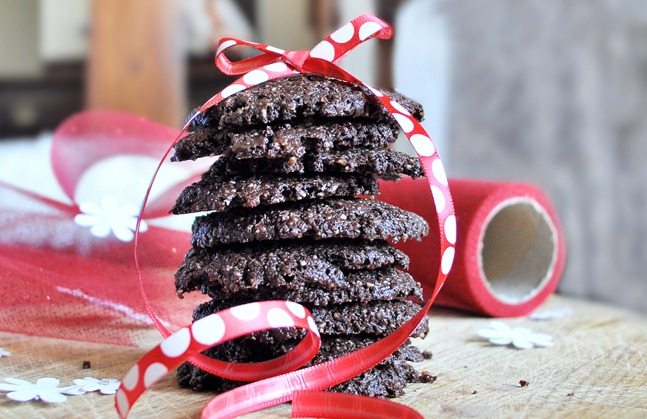 Have you ever thought about trying a gluten-free diet?
Like Atkins in the 90s, the idea of "going gluten-free" has swept America (and beyond). If you haven't tried a gluten-free diet, chances are you know at least one person who has.
There are people who adopt this diet out of necessity (Celiacs). And then there are those who try it simply because they're curious. I have a friend who falls into the latter group: She's been avoiding gluten for the past two months, and she swears it's made her feel better.
I don't know if my friend is really gluten-intolerant, or if it's the placebo effect working the magic on her. But my job isn't to judge; my job is just to be a supportive friend. And so I support her the best way I know: with lots of love… and food! (My Italian grandmother would be so proud.)
For more recipes: Over 100 Healthy Gluten Free Recipes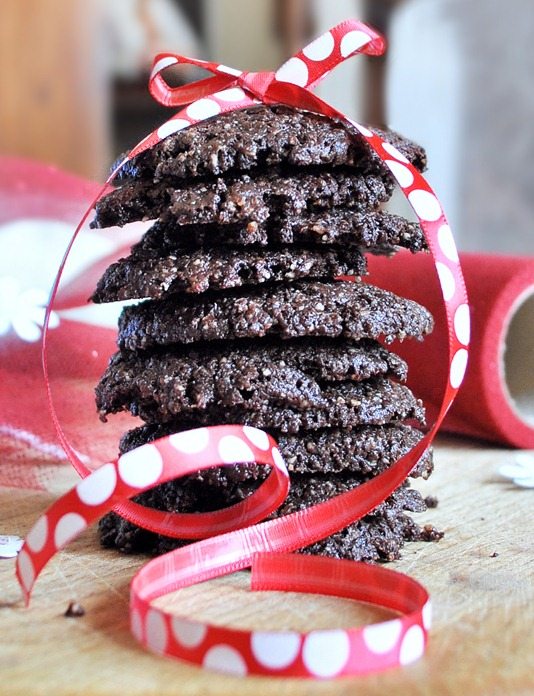 The following recipe is the definition of "experiment."
I had absolutely no idea, when I threw a bunch of random ingredients together, what would come out of my oven!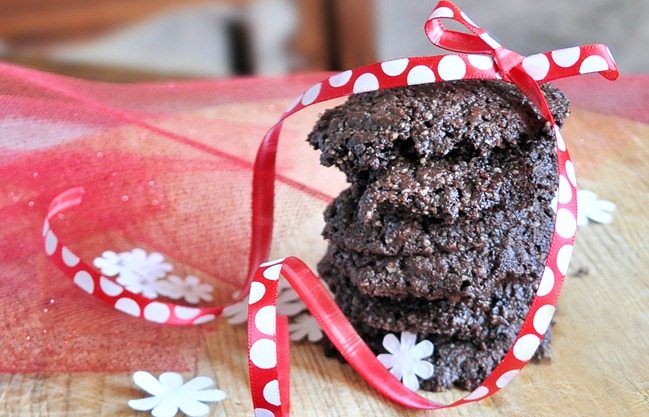 Luckily, these gluten free cookies were a huge hit when I shared them this past Saturday night, and my gluten-free friend was so appreciative she wasn't left out of dessert for once.
To be honest, the cookies aren't my personal favorites. They turned out too crispy/chewy for my liking, and I much prefer softer cookies like my Peanut Butter Cookie Dough Cookies.
But some of my friends loved the flourless chocolate cookies so much that I'm posting the recipe anyway. If you like your cookies to be chewy (as opposed to soft), this is a recipe for you!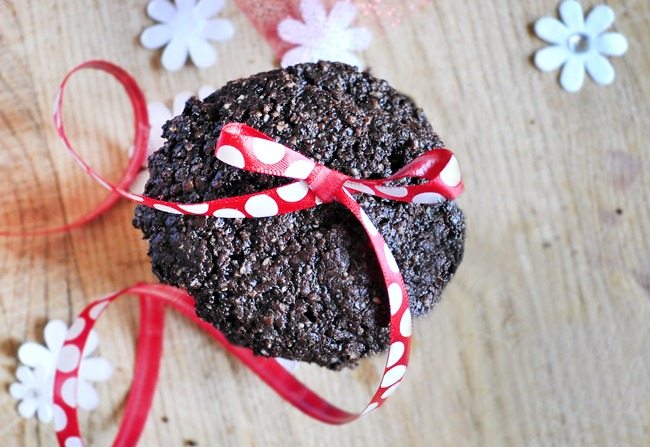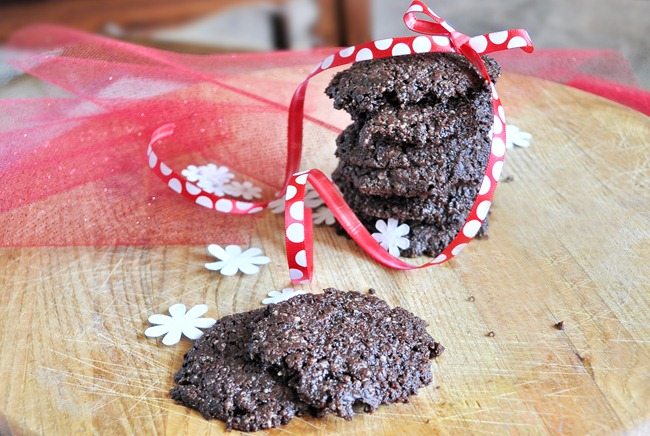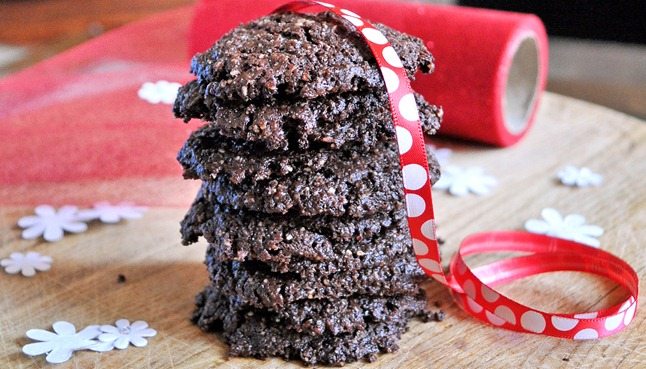 Chocolate Lace Cookies
Very loosely based on my Fudge Babies Recipe.
1 cup raw almonds
2 tbsp cocoa powder
scant 1/4 tsp salt
level 1/2 tsp baking soda
packed 1/4 cup pitted dates (45g)
1 cup chocolate chips (170g)
1 tsp pure vanilla extract
2 tbsp unrefined coconut oil
Blend first five ingredients until almonds and dates are finely pulverized. In a separate bowl, combine vanilla, oil, and 3/4 c of the chocolate chips. Melt (I microwaved 1 minute, then stirred). Pour the dry ingredients, as well as the remaining 1/4 cup of chocolate chips, into the wet. Stir until evenly mixed, making sure to break up any big clumps. It'll seem dry at first, but keep stirring until it all looks dark and shiny.
Bake at 355 F for 7-8 minutes. (Take out when still a bit undercooked, as these continue to cook as they cool.)
Link Of The Day: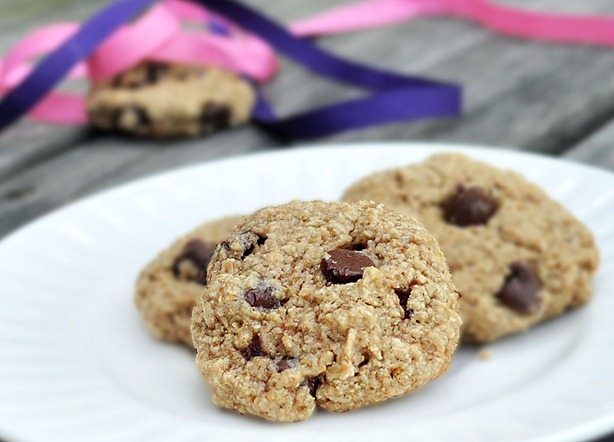 Flourless Chocolate Chip Cookies
What do you think of the gluten-free trend?
I know this is a polarizing subject: some people believe everyone can benefit from adopting a gluten-free diet, while others think the idea of eating gluten-free by choice is ridiculous.
Personally, I don't think I'm qualified to judge. I don't have Celiac Disease and I've never tried a gluten-free diet (nor will I, unless it becomes medically necessary to do so). But I do think that if someone wants to give up gluten and thinks it helps him/her feel better, all the more power to that person. It's really not my place—or anyone else's—to tell others what diet works best for their bodies.