I don't have all the answers.
And I used to think this was a bad thing.
But I'm learning that it's okay to not have the answers all the time. I have to remind the perfectionist in me that it is perfectly normal to feel uncertain and apprehensive about the future, and it is certainly okay to admit you're unsure about something. It doesn't make you any less of a person, no matter what society may tell you.
I meant to publish this right after the post on my big decision.
Then I got distracted by other posts I wanted to publish. (I blame the chocolate!) So this is a little late; but the subject matter is perpetually relevant, and therefore I wanted to go ahead and post it anyway.
When I grow up…
What do you want to be when you grow up?
Children so easily answer this question. "Oh, I will be a doctor, a lawyer, a teacher." There's no wrong answer when you're a kid. Even if you say you want to be a dinosaur, people will just laugh and think it's cute.
When I started college, I had no clue what I wanted to "be" in terms of a job. My parents and teachers assured me this was perfectly normal; I'd figure it out. But junior year loomed and still: no clue. I was raking up quite a few Spanish and English Lit courses… maybe I could be an editor? Or a teacher? The only problem was, as much as I excelled in these classes, my heart wasn't in it.
(I wrote more about my college experience here: My college story.)
I had no passion! I'd look at people who loved their jobs and wonder (in despair!) if it was just not in the cards for me. "Am I destined to spend my life doing something I don't enjoy? What's wrong with me that I have no interests?!"
Then came the blog.
I initially started blogging, when I went off to college in Philadelphia (Bryn Mawr), to keep in touch with my friends back in Texas. (Anyone remember when MySpace and Xanga were big?) Then I discovered the food-blog community, and I finally found my passion.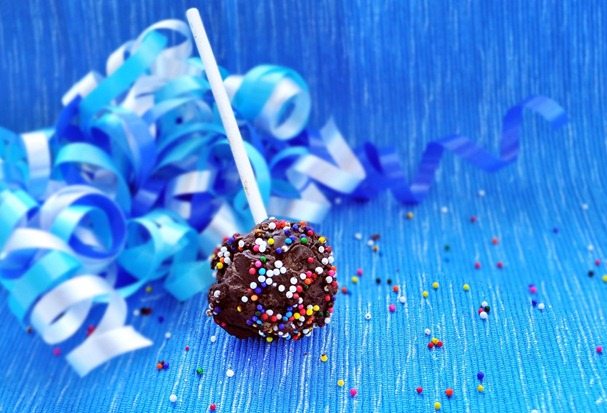 Writing, recipe testing, and even photography…
The point of sharing my story is to reassure those of you who feel like I did that it really is okay to have no idea what your future holds. Things have a way of working out. That's not to say I believe in fate, and I definitely don't think a person should sit back and just let things unfold. Be proactive; get out there and immerse yourself in life! Try new things, do activities that scare you, step outside your comfort zone.
Don't be afraid to make a mistake.
Mistakes are the best way to learn. As Thomas Edison said, "I have not failed. I've just found 10000 ways that won't work."
Sometimes something you think was a mistake or bad luck will turn out to be a good thing, years later. You never know at the time, because people can't predict the future. (I don't care what those fortune tellers say.)
Sure, it's good to be prepared. But you don't want to worry so much about planning for the future that you forget to enjoy the present!
Did you always know what you wanted to "be" when you grew up?
Or did it take some time to figure it out? Maybe you're still trying to figure it out? If you are still searching, try to remember that life is not so much about who you will be in the future as it is about who you are "being" right now.