Guess where I am…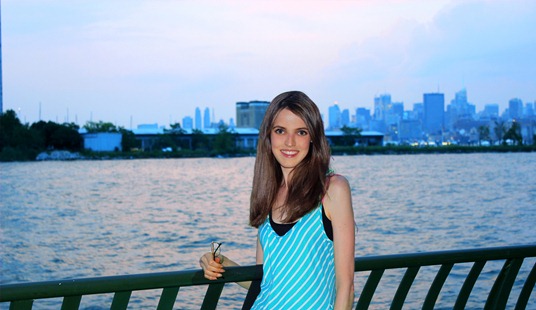 If you said Hawaii, you'd be…
Wrong

.
I'm in New York for the week. My friend Jessica and her boyfriend rent a tiny NYC apartment, and they're being gracious enough to let me crash on their couch (and commandeer the fridge). It's pretty crowded and is going to get even more crowded later in the week when S flies in for a few days, but we've had a lot of fun so far!
After lounging around all morning, Jess and I headed down to Greenwich Village and grabbed lunch at a place called Quantum Leap. My food: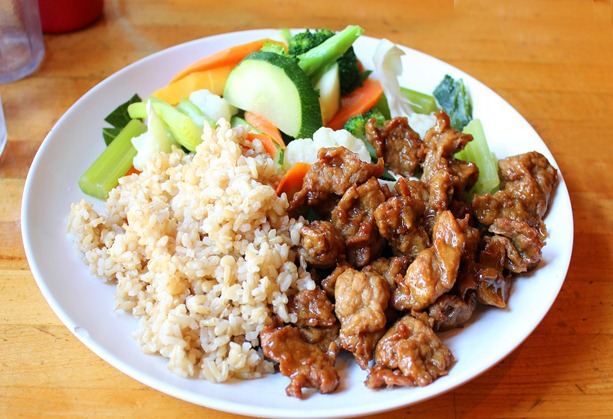 Normally, I'm not a fan of mock meat (at all!). But every now and then it appeals to me, which happened today. This particular dish is known as the Zen Platter, and it features a deliciously-spiced orange seitan (with hints of Chinese 5-spice powder).
Jessica ordered a grilled portabella burger:
And then we split a coconut peanut butter pie for dessert: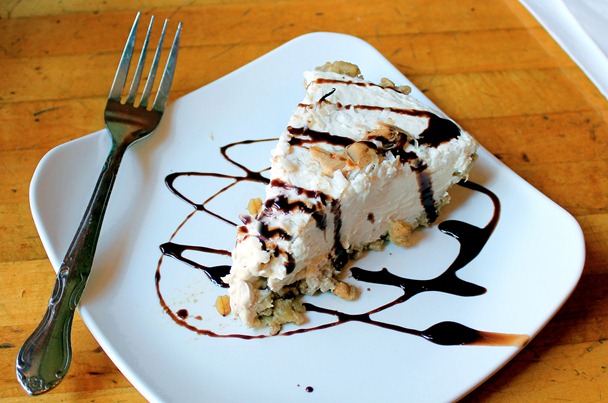 It wasn't the best dessert I've ever had, but it was coconut and peanut butter… so of course we ate it anyway!
Questions of the Day:
Have you ever been to NYC?
What are your favorite things to do there?
Any suggestions, send them my way!
Link of the Day: