Yesterday, we found the coolest place: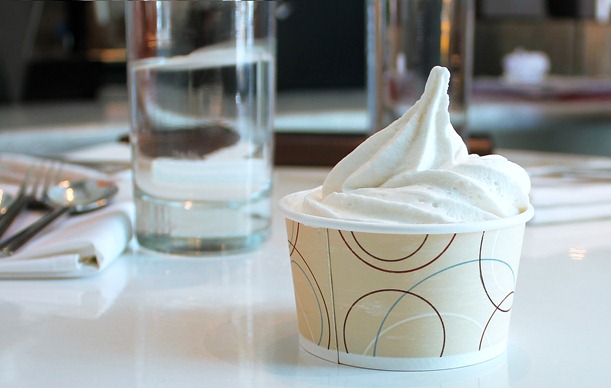 That's coconut soft-serve, above, and it was absolutely fabulous!
Nestled into the Hell's Kitchen area, Kyotofu is a modern Japanese restaurant and dessert bar with exquisitely-presented food. Although the establishment isn't vegetarian, some of its offerings are completely vegan, such as two seasonally-rotating flavors of soft-serve ice cream.
We were lucky enough to go on a day when the flavors were coconut and Thai chili chocolate.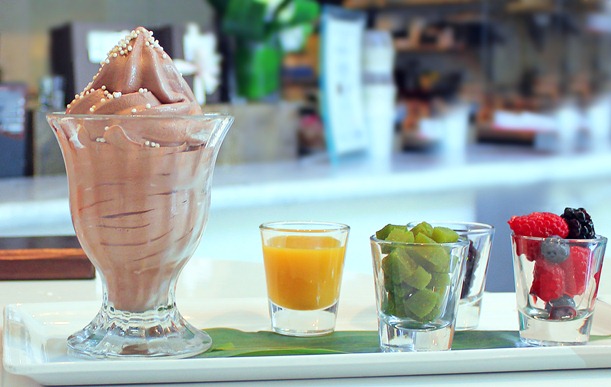 Yes, Thai chili chocolate.
The first spoonful simply tasted like chocolate (really delicious chocolate). But watch out!
It has quite a kick, so you'd better be prepared with water. Above is one of Kyotofu's gorgeous sundaes: fresh berries, chocolate cookie crumbles, green tea mochi, and the most delectable caramel sauce I have ever tasted. (I want to try and recreate the caramel—which has a special ingredient—as soon as I get back to Texas.)
After snack, we explored The Westerly Market. Jessica is my health-food-shopping partner in crime, and I have to take advantage… because when S comes he won't want to do any of this!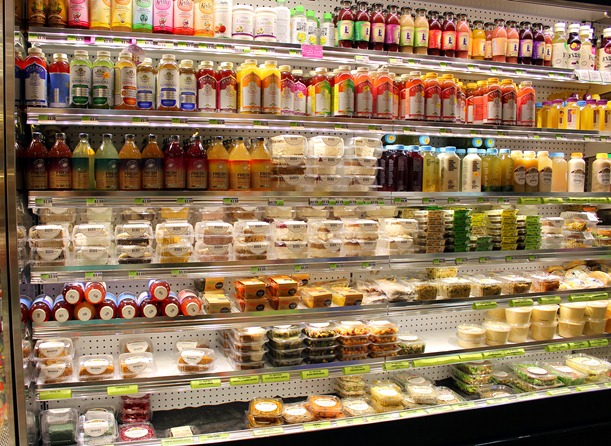 If only I lived closer, I would've taken home one of their many raw pies or cakes: Tiramisu, Strawberry Cheesecake, Carrot Cake, Chocolate Cream Pie…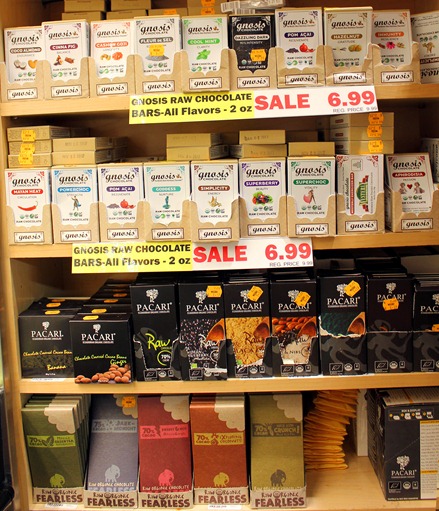 Instead, I went with something more portable: chocolate!
(We also explored a few other shops, including a fun little four-story place called "Lee's Art Shop," which sold gifts, lights, art supplies, and toys.)
Dinner was at Josies, a charming vegetarian-friendly restaurant on the Upper West Side: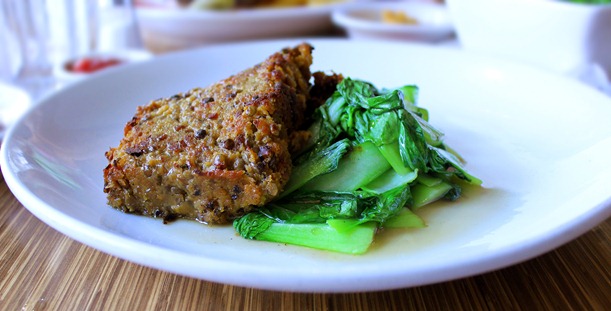 I was happy to find that the vegan lentil loaf I'd so loved on my previous visit hadn't changed at all. The loaf features organic lentils, mushroom, sweet potato, and tahini, and it was just as flavorful, soft, and comforting as I remembered from last summer.
What's the weirdest ice cream flavor you've ever seen?
There's a gelato place near me that sells Black Pepper, as well as Violet and Chocolate Jalapeño. And in California, they have a summer garlic festival with garlic ice cream! Awhile back, someone sent me a link to the top 100 weirdest ice cream flavors ever, which listed things like Squid Ink, Chicken Wing, and Soy Sauce Ice Cream! Oh, and Viagra ice cream. 😕
Link of the Day: