Dear Sprinkles,
So happy you liked the Cake-Batter Doughnuts!
I didn't wanna overwhelm you all with too much info yesterday… especially with your brains being on a sprinkle high and all. Therefore, I saved my icing ideas for a separate post. Starting with a new recipe: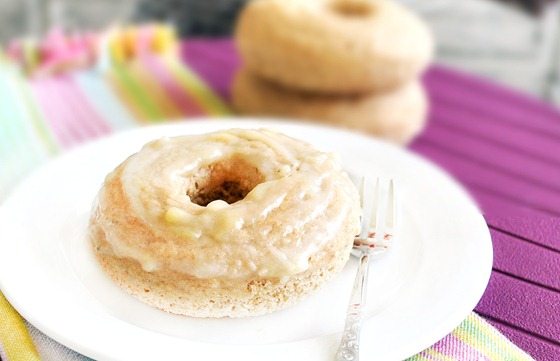 It's a healthy glazed doughnut!
With g-lazy glaze. Emphasis on the lazy.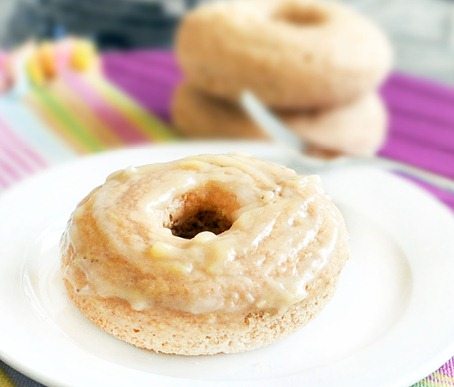 G-lazy Glaze
(Completely free of added sugar!)
2 tbsp mashed banana (30g)
2 tbsp unrefined coconut oil (Read below for fat-free options)
Combine the two ingredients, and melt. (I used a microwave for 14 seconds.) Then stir stir stir… keep stirring for at least a minute, until the watery mess turns thick and paste-y like frosting.
Then spread on the tops of your Healthy Cake Doughnuts.
This makes enough to glaze all six doughnuts… providing you don't eat half the recipe off the spoon as you ice! You can eat immediately, or stick doughnuts in the fridge if you want glaze to harden. For those of you watching your fat intakes: You can, of course, omit the coconut oil and simply slather some melted banana on your doughnuts! Or maybe replace some or all of the oil with milk? Or, here are some other frosting ideas: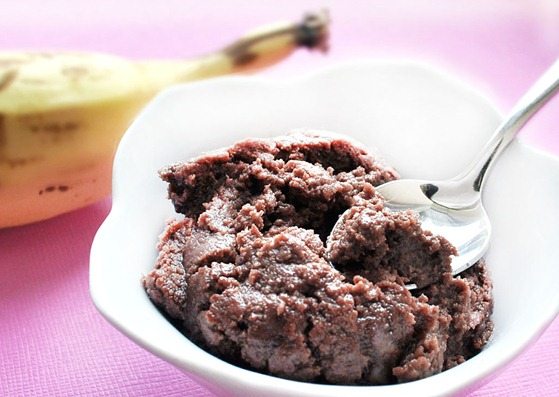 Why not join the dark side, with Chocolate-Fudge Frosting?
This recipe is also sugar-free.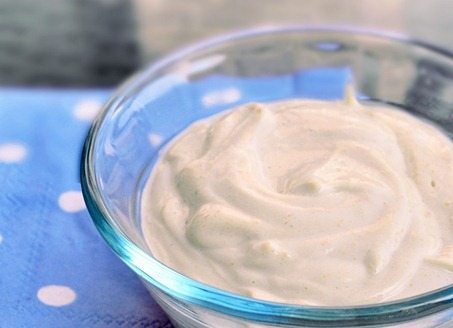 Other frosting ideas:
1. Cheesecake Mousse
2. cinnamon-sugar or powdered sugar
3. Peanut Butter Frosting
4. coconut butter, melted chocolate, pb, jelly, etc.
5. Banana Butter
Or you can use a simple sugar glaze: whip powdered sugar with a little milk and vanilla extract. And, of course, you can always top your doughnut with sprinkles ;).
How would you frost your healthy doughnuts?
As I mentioned yesterday, you can also use Vanilla-Fudge Frosting.