Healthy Lemon Squares: These might be the best lemon squares you'll ever find.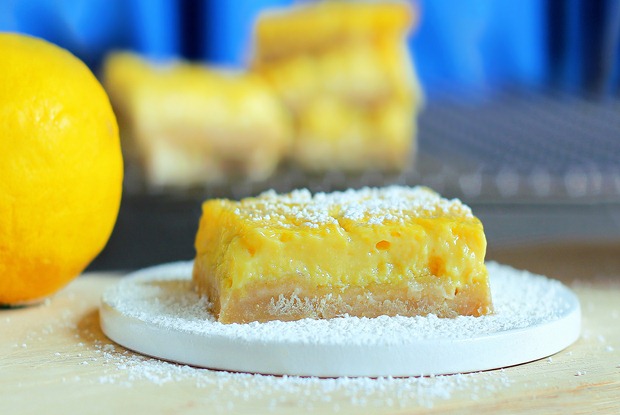 So it's a happy coincidence they're healthy, too! My roommate, who is obsessed with lemon desserts, took one bite and declared these "the best lemon squares on the face of the planet, healthy or not."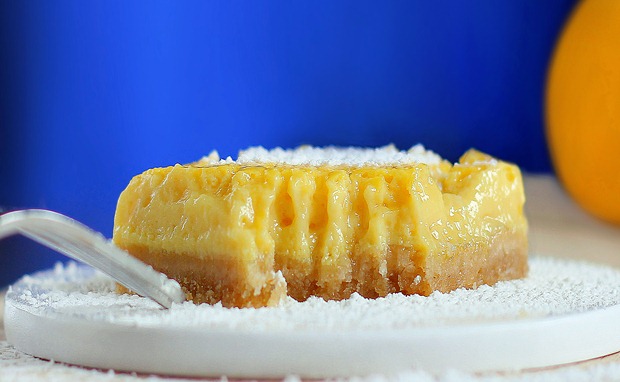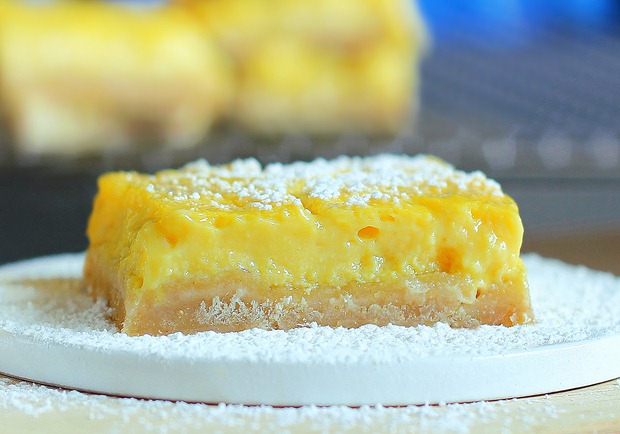 Be sure to stock up on the ingredients, as this is a recipe you'll want to make over and over again!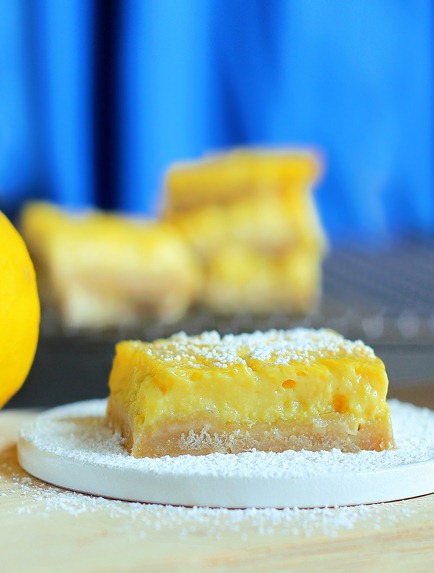 Healthy Lemon Squares
Healthy Lemon Squares
Yield:
12-16 healthy lemon squares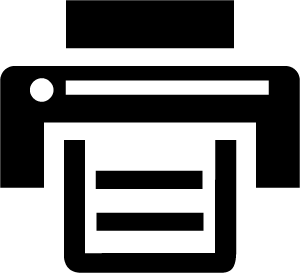 Print This Recipe
[mrp_rating_result show_count="false" show_rich_snippets="false"]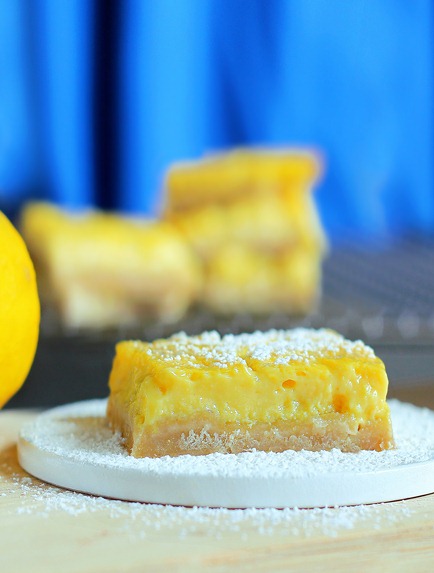 Ingredients
Crust:
1 cup whole wheat pastry or white flour (135g)
1/4 cup plus 2 tbsp powdered sugar or Sugar-Free Powdered Sugar (44g)
1/4 tsp plus 1/8 tsp salt
1/4 cup virgin coconut oil (50g)
1 1/2 tbsp water or more coconut oil
Filling:
1/2 tbsp arrowroot or cornstarch
1/4 cup plus 2 tbsp lemon juice (90g)
1/4 cup powdered sugar or sf powdered sugar (linked above) (28g)
1/16 tsp uncut stevia OR or 2 more tbsp powdered sugar
1 cup MoriNu silken-firm or lite tofu (This is not the same as the tofu in a grocery store's refrigerator section. See "nutrition facts" link below for where to find this.) (240g)
zest of one lemon, optional but recommended for flavor
optional: a few drops yellow food coloring or tiny pinch turmeric, for color
Instructions
Preheat oven to 350 F. Combine crust ingredients, either in a food processor or by hand. (Make sure the oil is melted if combining by hand.) Press evenly into a well-greased 8×8 pan. (I used a piece of wax paper over the top, so it was easier to press down.) Cook 10 minutes, while simultaneously combining filling ingredients in a food processor or blender. After crust cooks, pour filling evenly on top and cook another 26 minutes. Let cool 10 minutes, then fridge uncovered for at least 2 hours (important, as this lets the custard set) before cutting with a sharp knife. If you're having trouble cutting, leave out just a few minutes so the coconut oil softens. Makes 12-16 squares. These are best stored in the fridge.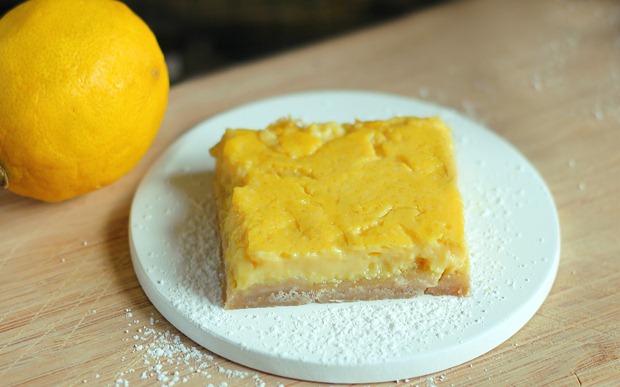 These healthy lemon squares are so good, they have even me questioning my chocolate roots. But don't worry; I've already made a chocolate version. I'm not a complete disgrace to chocolateness!