Healthy waffles!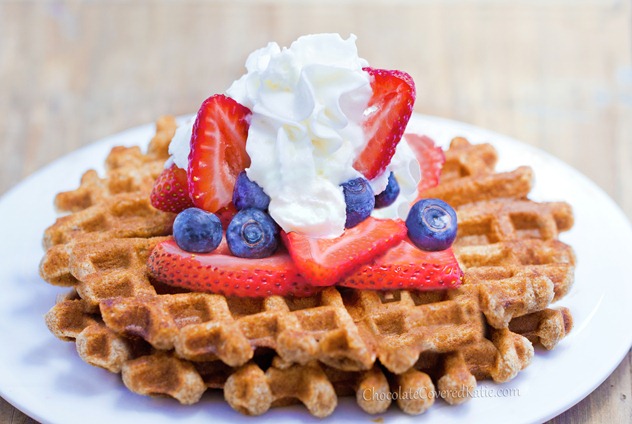 This is my favorite waffle recipe!
The light and fluffy texture of these healthy waffles makes an ideal canvas for fresh strawberries and homemade whipped cream. Or peanut butter and mashed banana. Or pure maple syrup. Or ice cream and chocolate fudge sauce… and then more whipped cream. Why not?
Above, topped with jam, berries, and Homemade Whipped Cream.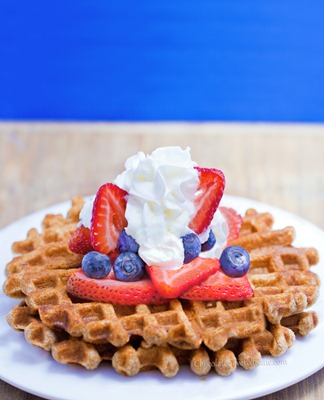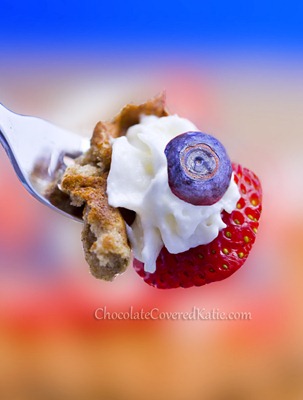 It's a whole-grain and healthy breakfast that's easy to make and doesn't taste like cardboard.
(I gave up buying frozen waffles years ago… frozen just does not compare to the taste of homemade waffles.)
Healthy Waffles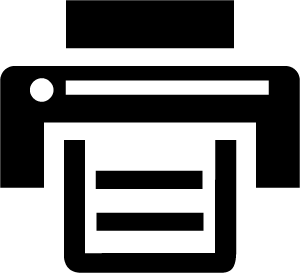 Print This Recipe
[mrp_rating_result show_count="false" show_rich_snippets="false"]
Ingredients
1/2 cup spelt flour (60g) (substitution: Gluten-Free Waffles Recipe)
1/4 tsp salt
1/4 tsp baking soda
1 tsp baking powder
1/16 tsp pure stevia OR 2 tbsp liquid sweetener (like agave or pure maple syrup)
1 tbsp milk of choice (increase to 3 tbsp if using stevia)
1/4 cup plus 3 tbsp applesauce
2 tsp oil OR 1 tbsp more applesauce (Use the applesauce if you want fat-free waffles.)
1 tsp pure vanilla extract
Instructions
Healthy Waffles Recipe: Combine first 5 ingredients in a mixing bowl, and stir well. In a separate bowl, stir together remaining ingredients. Grease a waffle iron with oil or oil spray: be sure to grease very well if using the fat-free version. Preheat according to manufacturer's instructions for your machine. Pour wet ingredients into dry, and stir until evenly combined. When iron is hot, pour half of the batter into the center of the iron, and close the lid. (My machine has a light that goes out when the waffle is done. Do not lift the lid before the waffle is done cooking.) Serve with your favorite waffle toppings – my homemade squirt whipped cream recipe is linked above the second photo in this post. Makes 2 waffles, and you can easily double the recipe.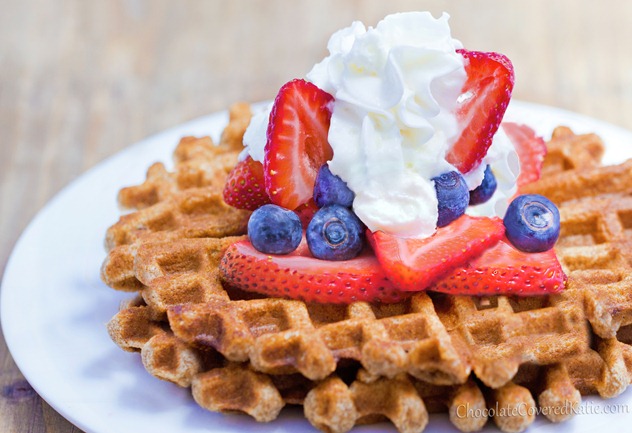 Question of the Day:
Do you ever buy frozen waffles?
When I was really young, my mom used to buy Eggo waffles as something quick for us to eat before school. But I'd get so hungry by lunchtime that she soon switched to serving more-filling breakfasts like oatmeal or egg-and-cheese breakfast burritos. On the weekends when we had more time, she'd sometimes make us homemade waffles in a Bugs Bunny waffle iron. My favorite way to eat them was topped with a layer of strawberry jam, whatever berries we had on hand, and probably half the container of Reddi-wip. I guess not much has changed!  Link of the Day: